In December 1992, history was made when the first Toyota Carina E rolled off the line at our brand-new factory at Burnaston, in Derbyshire.
Twenty years on, it's time to celebrate – but first we need your help as we begin our hunt for the oldest British built Carina E still on the road in the UK.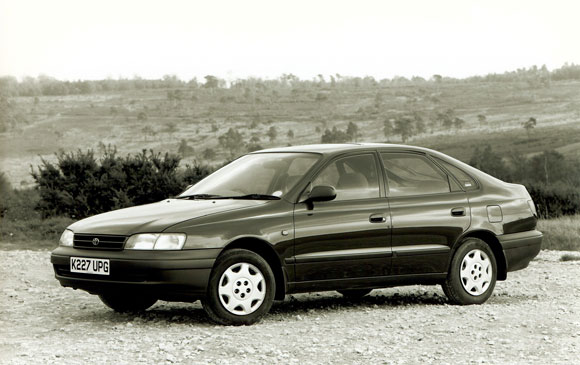 Our search offers owners of the UK's oldest British-built Toyotas a chance to spend a week behind the wheel of the newest – the Auris.
UPDATE: Our search has since been completed, with the discovery of Mike Hoyland's near mint 1993 Toyota Carina E. Read his story, here.
Thanks to Toyota's commitment to quality and reliability, a huge number of the cars are still on the road today. In fact, DVLA records show some 17,000 Carina models, built between 1992-1997 are still in regular use.
There isn't much time, though. With little over a month to go to D-Day, we are looking to enlist the help and support of enthusiasts across the land to track down those early cars, and re-connect them with us.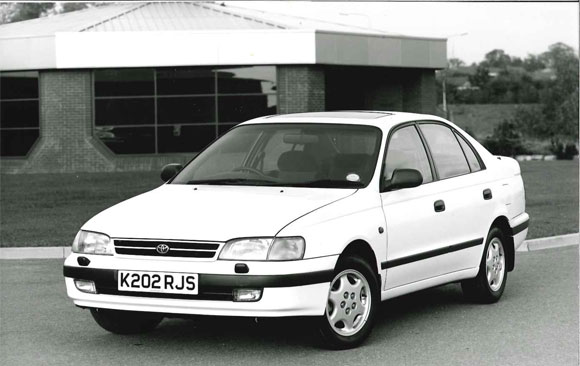 Do you have a neighbour with a K-plate Carina E? Do you see one on your commute? Is there one in your local shopping centre car park? Have you seen one for sale? Spotted a minicab that fits the bill?
Tell the owner, put a note under their windscreen, but make sure you let them know: he or she could be sitting on the oldest UK-built Carina E, and Toyota would love to get in touch via our Facebook page, or by dropping us a line via the comments panel at the bottom of this article.
There's a serious message behind the adventure of the search for the oldest car.
Toyota's standards of build and quality are legendary – and in deciding to build in the UK, there would be no compromising of these. In 1989, when the decision was made to set-up a new assembly plant in the UK, Toyota did so only once it was reassured that British parts suppliers and assembly line workers were capable of working within the same margins as their Japanese counterparts.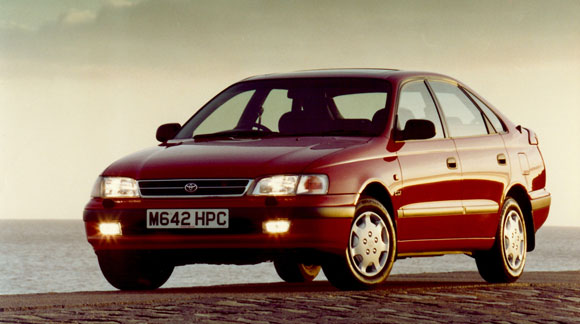 By 1993, the Carina E was in full-scale production at Burnaston, beginning a long-line of D-segment saloon and hatchback production that remains in place today with the third-generation Avensis and new Auris and Auris Hybrid.
Car manufacture in the UK is currently enjoying a renaissance – numbers are up, and we're a net-exporter of British-built cars. In 2011, 1.34 million cars were built here, and 83.7 per cent of these were shipped overseas.
And integral to this is Toyota – in 2011, more than 128,000 Auris and Avensis cars were built in Burnaston, sating European demand for its popular family cars.
So how have Toyota's first UK-built cars been holding up over the last 20 years? Hopefully, with you're help, the answer will soon be at hand.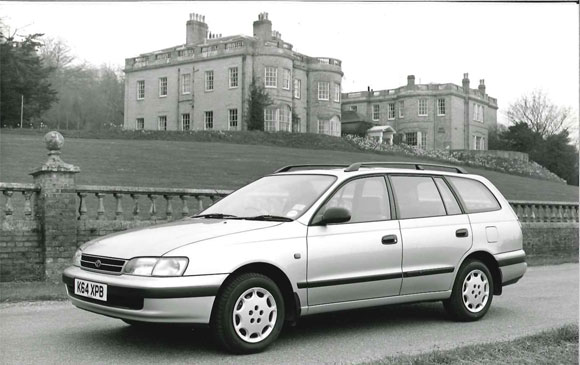 How to identify your Carina E as British built

Both British and Japanese built Carina Es were sold in the UK. To check the history of your car, you'll need to locate the VIN plate, which you will find at the back of the engine bay. The VIN includes a unique code that identifies the car's key features. If your VIN number begins with an 'S', it was built in Burnaston. If it begins with a 'J', it was built in Japan.
How to get in touch with Toyota about the oldest Carina E
If you own a 1992/'93 Carina E on a K-registration plate, contact us via this blog, our facebook page, or alternatively email Toyota at toyota.contact@tgb.toyota.co.uk. We will need your name, address and a convenient 'phone number.
If your car is among the earliest, you will be invited to tell the car's story and have it photographed. If your car turns out to the be the earliest we can find, you'll win the use of a new Auris for a week.
Spread the word by posting your pictures of early Carina Es on Facebook ('Like' at www. facebook.com/toyotauk) or by posting on Twitter with the hashtag #firstGBtoyota. If it's not your car, please ask the owner's permission (and ask them to get in touch!) If it's you who is responsible for helping Toyota find one of its earliest UK cars, you'll be invited to trial one of its cars for a week.
About the Toyota Carina E
The Carina E was a European adaptation of the T190-generation Corona, launched in March 1992. First sighting of the car was – now badged Carina E – at that year's Geneva Motor Show, and it was praised for its huge interior and wide model range, with the engines spanning 1.6-, 1.8- and 2.0-litres, making it ideally placed for fighting in the UK's company car market.
The range expanded to include estate and diesel powered models. The top of the range 130bhp twin-cam, available in GTI and Executive form was a genuine sporting saloon, with a 125mph maximum speed. The Carina E established itself as a strong and capable contender against the Ford Sierra and Vauxhall Cavaler – two contemporary rivals at launch. The Carina E remained in production until 1997, when it was replaced by the first-generation Avensis.
According to the website www.howmanyleft.co.uk, there are 17,000 1992-1997 Carina Es still in use and taxed on UK roads, with a further 1700 on SORN.