"'Wow' is our keyword at this year's Tokyo Motor Show!" began Toyota president Akio Toyoda as he revealed three stunning Toyota concept cars at the Tokyo Motor Show.
"The cars you see on display today all have something in common. Each of them represents an effort to give form to our concept of 'wow'."

Behind Toyoda were the stunning S-FR sports car, the quirky KIKAI and the futuristic FCV Plus all designed, said Toyoda, to make you say 'Wow!' when you first see them.
The S-FR is a lightweight, fun-to-drive sportscar, following in the tracks of the S800, 2000GT and, of course, the GT86.
In his keynote speech at Tokyo, Toyoda announced: "Bringing fun and excitement to all the communities in which we can find our cars – that, I believe, is Toyota's mission."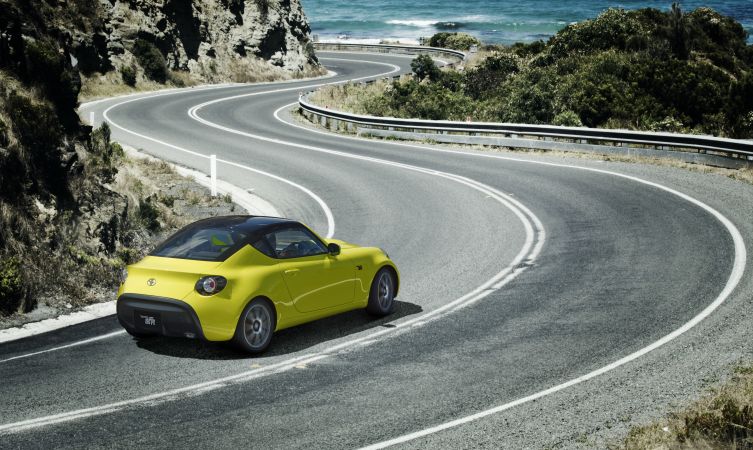 And that sense of fun is absolutely evident in the Toyota S-FR concept. Pitched as an entry-level sports model, the lightweight S-FR features a classic front engine and rear-wheel drive powertrain. Its focus is on responsiveness and character that can make a new generation fall in love with driving.
First impressions of the Toyota KIKAI concept definitely make you say 'Wow!', as the car's mechanical workings are on show – there to be seen and admired, rather than concealing them from you.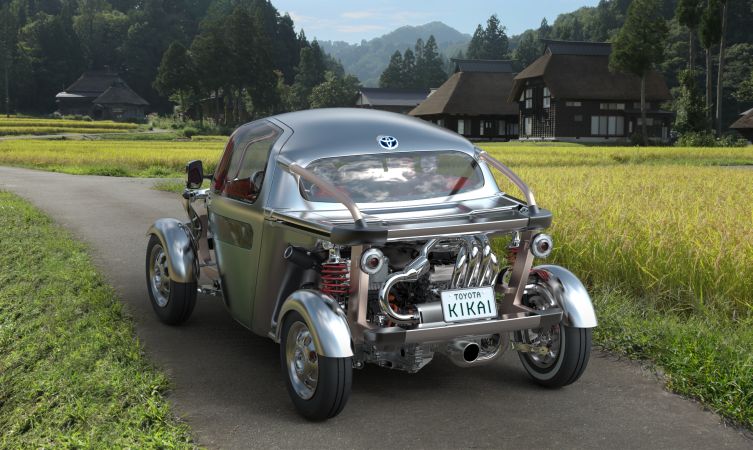 Through the windscreen, the movements of the upper control arm are also visible. This provides a novel driving sensation in which the machinery that supports the operations of cruising, turning, and stopping in ordinary everyday driving can be directly perceived with the senses. There is even a small window by the driver's feet, giving a view of the tyres, suspension and road surface.
As Toyoda said at the show: "There are so many reasons for just saying 'It can't be done' or 'It's impossible' and giving up. But if you never try, you deny yourself the chance to know what you could have achieved."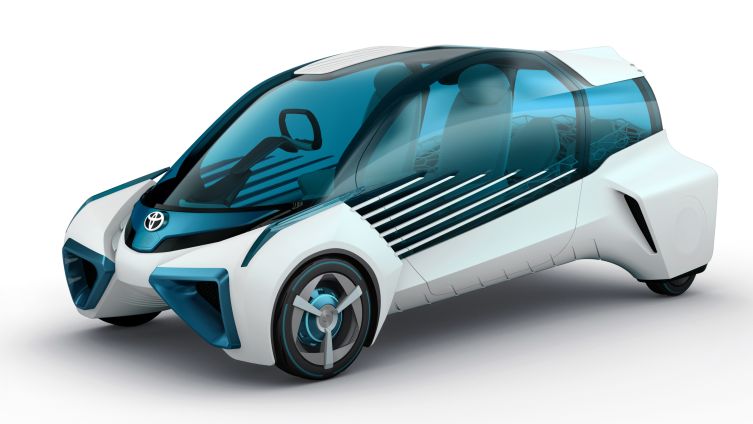 The Toyota FCV Plus concept explores how the hydrogen fuel cell used to power a car can also be deployed to as an energy source for general use. As well as having its own hydrogen fuel tank, the FCV Plus can generate electricity from hydrogen stored outside the vehicle, so the car can be used to produce power in different locations – at home, at work, or further afield.
This versatility reflects Toyota's vision of a sustainable society where hydrogen energy is in widespread use.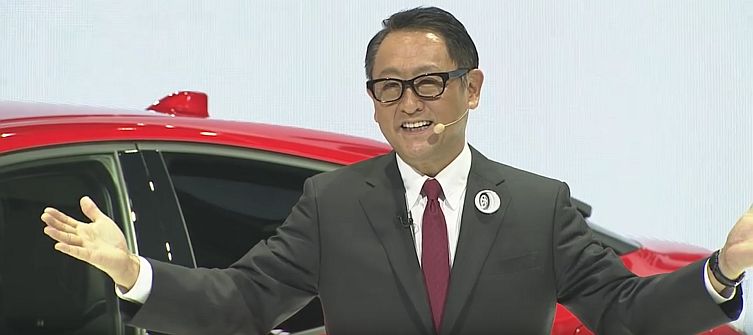 At the end of his speech Toyoda made a promise for the future: "We will keep making better cars and we will make mobility more fun than ever."
Watch Toyota's full Tokyo Motor Show press conference on the video below.