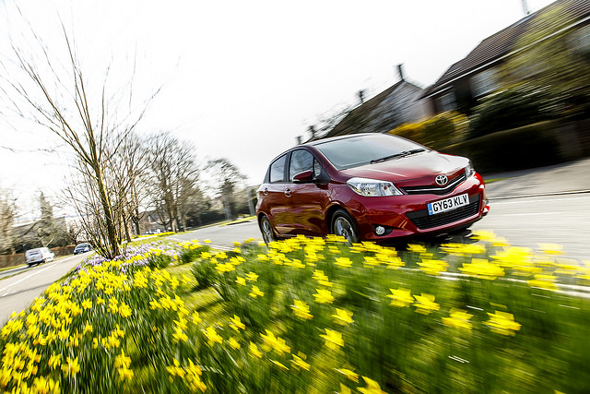 Toyota cars are some of the best for holding on to their value, a new study has found.
The research, published in Auto Express, showed that the average value of Toyota cars dropped by only 17.5% a year. As a comparison, the figures, analysed by pricing expert Glass's, showed that on average, Volkswagen cars lost 18.3% of their value each year, Nissans lost 20.3% and Fords lost 21.8%.
Glass's analysed each model at "milestone" ages (one, three, five and seven years) to ensure the values were truly comparable. The study found that only MINI's and Land Rover's cars performed better than Toyota models when it came to residual value.
Neil Broad, General Manager, Fleet and Vehicle Re-marketing for Toyota said: "We are delighted to see this independent validation of our ownership proposition.
"Residual Value is a hugely important factor in the total cost of owning a vehicle and our excellent performance here is a testament to the balanced approach that we try to take to our sales mix – coupling this with our industry leading hybrid story should lead more and more customers to take a fresh view of what they buy which has to be good for the brand."
Graham Hope, deputy editor of Auto Express said: "Toyotas have a good reputation for reliability, which makes them very desirable in the eyes of many buyers, keeping residual values high."
You can find out more about Toyota Fleet Services on the dedicated section of the Toyota UK website.
By Iain Reid