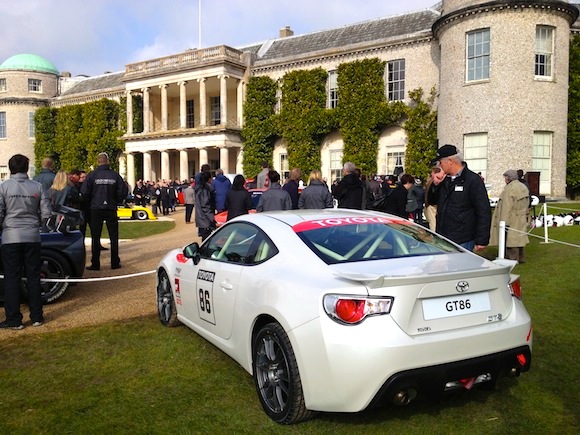 The Toyota GT86 received a stunning welcome to the UK debut at the 2012 Goodwood Festival of Speed – and one year on, it's still the car everyone's talking about, having since received several major Car of the Year awards.
Toyota is poised to make an even bigger impact at the festival this year – and a trio of GT86 returned to Goodwood yesterday for the 2013 Festival of Speed preview event, ahead of the main event on July 12th-14th.
Two standard GT86 were accompanied by a CS-V3 racing version created by our European colleagues at Toyota Motorsport GmbH (TMG), which won the V3 class in the Nürburgring 24 Hours last year and is set to compete again in 2013.
The GT86 CS-V3 is now offered to private customers as a race-ready, easy-to-maintain race car for €38,500 excluding VAT – find out more about the car on the TMG website.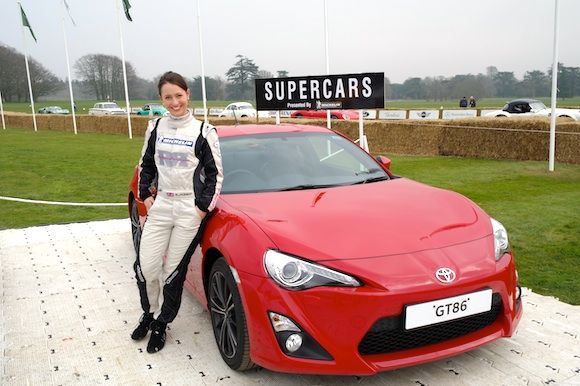 Aside from checking out the CS-V3, we also took a trip up the famous Goodwood hill with racing driver Rebecca Jackson, also known as Rebecca Racer. Watch her run in the video below:
Although nothing can be confirmed at this early stage, it is hoped that the FT-86 Open convertible concept will make its first UK appearance, alongside the sporty GT86 TRD, which is now on sale in the UK.
Other cars that may appear include a selection of race-modified GT86 – including the Gazoo Racing Nürburgring 24 Hours version, the GT4 model currently being prepared to British GT Championship specifications and an R3 rally-prepared model will show just what the car is capable of on a gravel special stage.
A rare and beautiful 1960s Toyota 2000GT – the car that Daniel Craig recently named his favourite Bond Car – was shown last year and may make a repeat appearance. Check out our exclusive images of a 2000GT restoration project.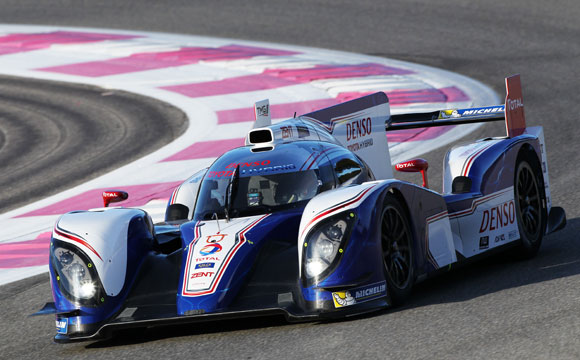 Representing the top drawer of motorsport, Toyota's Le Mans legends, the TS010 and TS020 will hopefully be there, alongside the Toyota Racing TS030 Hybrid (above), which claimed three race wins in its first year of FIA World Endurance Championship competition last year. It will be returning to the track this season, aiming to clinch a maiden Le Mans 24 Hours victory for Toyota.
Toyota rally cars that have previously appeared at Goodwood and may do so again in 2013 include three generations of the Celica GT-Four, the mighty Group B Celica twin-turbo TA64, and the championship-winning Corolla WRC.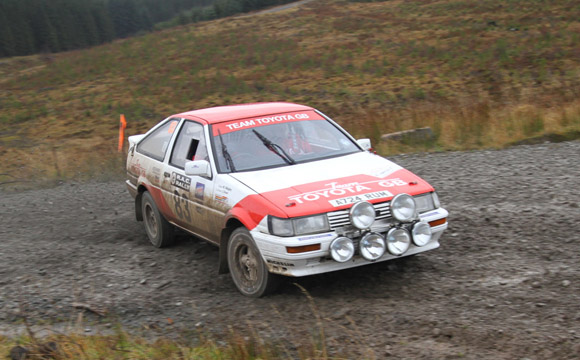 The Corolla AE86, one of the classic sporting Toyota of the past that inspired today's GT86, represented by Midgley Motorsport's Team Toyota GB-liveried rally car (above) could appear on the rally stage.
Frank Wrathall's 2013 British Touring Car Championship Avensis will be there, hopefully alongside Toyota stars from the USA including the NASCAR Red Bull Camry and Rod Millen's Pikes Peak Tacoma.
For members of the public who would like to try out the GT86 for themselves, Toyota will once again be offering drives as part of its participation in the Moving Motor Show, the festival's curtain-raiser on July 11th – stay tuned for more details on this.
Take a look at our coverage of last year's Goodwood Festival of Speed to whet your appetite for the UK's number one celebration of motoring.