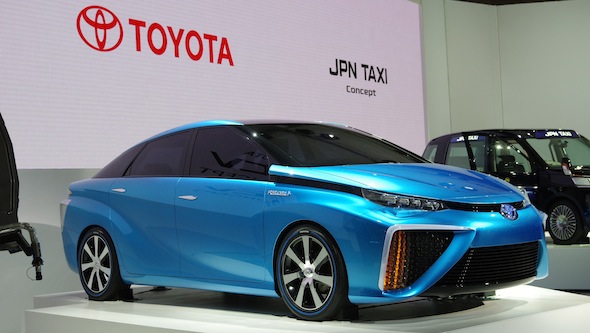 Future technology and re-inventing personal transport are the watch words for Toyota at the 2013 Tokyo Motor Show.
For the first time, a projection of a ready-for-market hydrogen-powered fuel cell vehicle is appearing in public, in the form of the Toyota FCV, while the wildly innovative FV2 and i-ROAD concepts and the Toyota JPN Taxi pointed to possible answers to the question of how people will move around the cities of the future.
Motoring correspondent Andrew English was lucky enough to take an early drive in the fuel-cell vehicle – you can read his report in this post.
He also explained the thinking and technology behind Toyota's driverless car technology – which you can read more about here.
Designed to explore the idea of emotional bonds between driver and vehicle, the Toyota FV2 goes without a steering wheel and instead aims to create a driving experience akin to riding a horse. Read all about the FV2 here.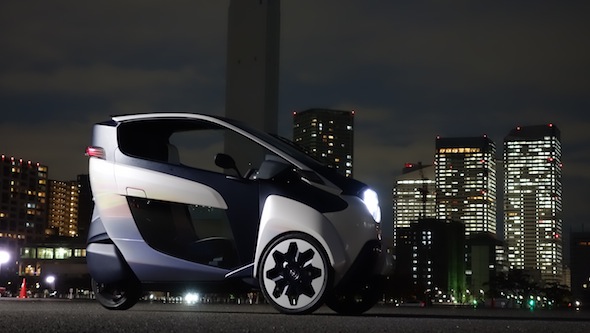 The widely-praised Toyota i-ROAD has won many fans since appearing at the Geneva Motor Show in March, thanks to its leaning body and super-slim, traffic-reducing shape. It's sure to win just as many fans in Japan as it did on its European debut, which you can read all about here.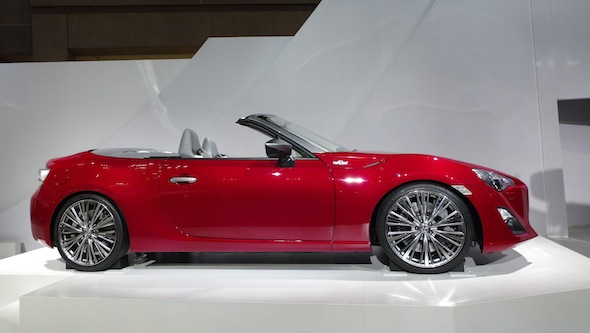 But it's not just about high-tech futuristic concepts, sportscar fans have been catered for as well. The FT-86 Open concept is making its Japanese debut in an all-new Flash Red colour scheme.
The appearance of the GT86-based convertible concept follows its European appearances at the Geneva Motor Show and the Goodwood Festival of Speed earlier in 2013.
Stay tuned to our Facebook page and @ToyotaGB on Twitter for the news fresh from the show floor as it happens.