There were five notable debuts from Toyota at the 2009 Goodwood Festival of Speed, headlined by the first UK appearance of the Lexus LF-A supercar. At this stage the LFA was not in final production form but arrived in competition trim after competing in the Nürburgring 24-hour as part of its final development programme. It was joined by another competition Lexus, the racing IS F that also took part in the endurance event. Both took their turns in running up the hill.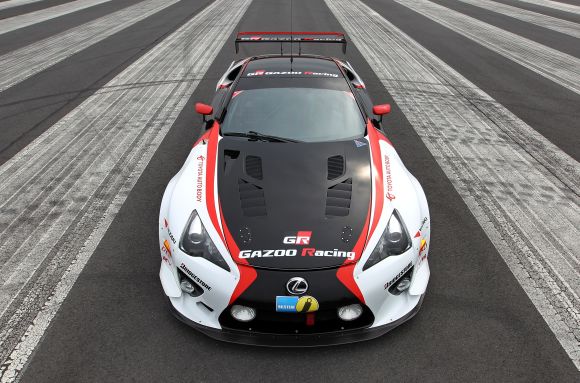 The latest in a long line of Panasonic Toyota Racing Formula 1 cars was the third debut, the TF108 chassis being the last visually dramatic version before the sport introduced its restrictions on wing sizes and additional aerodynamic elements. Driver Timo Glock used the event as an opportunity to show that the racer could make donuts as well as generate downforce. Toyota also played a role in the gathering of 13 important Williams F1 cars thanks to the inclusion of the 2007 Williams-Toyota FW29.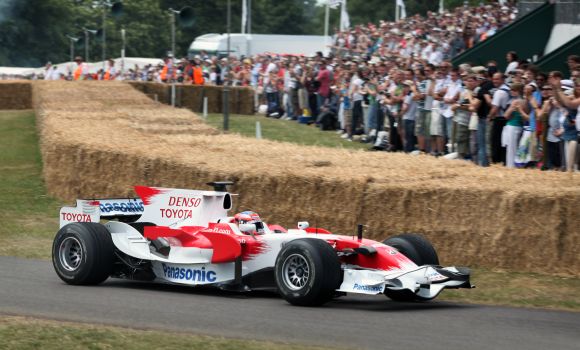 Statically displayed on this occasion due to a distinct lack of snow was Alain Prost's ice racing Auris, an extraordinary carbon fibre creation with a tuned version of the 3.0-litre V6 engine used in the Lexus RX. This car had powered the four-time F1 champion to back-to-back titles in the annual Andros Trophy.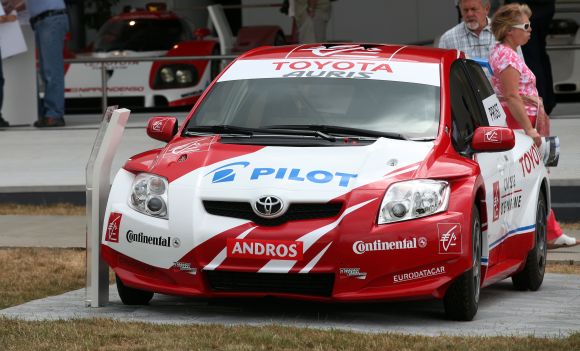 Equally radical was Adrian Smith's four-wheel drive Celica 'GT4-X', a technical tour de force from the specialist Toyota tuner that combined sixth-generation ST205 Celica GT-Four running gear with a strengthened, TRD-produced bodyshell of a seventh-generation Celica. This 700bhp machine competes in the Toyota Sprint Series and its appearance was used to provide a high-profile showcase for Toyota's continuing involvement in grassroots motorsport in the UK.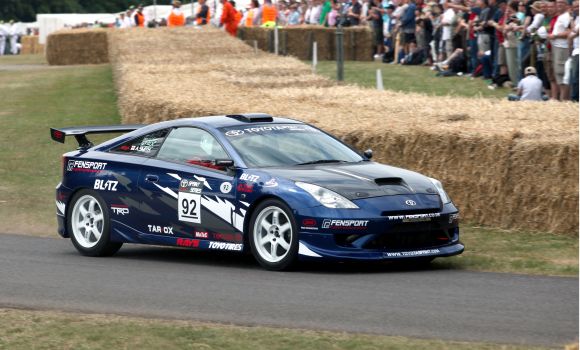 The wild side of Toyota was further underlined by the displaying of Aygo Crazy and a Gazoo Racing iQ, not to mention the famous Arctic-conquering Polar Hilux used by Top Gear in its successful drive to the North Magnetic Pole.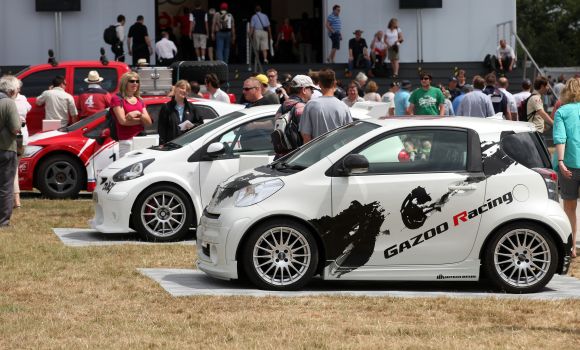 To balance that, however, the Technology Pavilion contained cut-away version of new Prius and iQ, illustrating Toyota's latest Hybrid Synergy Drive system and Toyota Optimal Drive technologies respectively.