Toyoddities is our monthly round-up of some of the weird and wonderful stories from the Toyota world. This month's highlights include a 1000bhp hatchback, a rarefied rally car and a hardcore Hilux, to name a few. If you missed last month's Toyoddities round-up, then click here to catch up.
Wandering Toyota Supra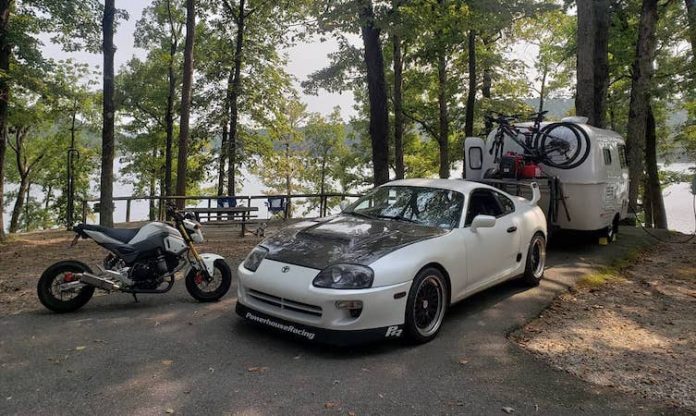 If you want to go cross-country traveling, most people will assume that a Hilux or Land Cruiser would be the best models in the Toyota range to take on long journeys. Apparently not. A couple in America have decided that a Mk4 Supra would make the perfect long-distance road trip vehicle and have set about documenting their travels across the US.
Covering thousands of American miles, this Supra is arguably the most hardworking Supra currently on the road, having to carry not only two passengers but also an entire caravan (albeit a small one) complete with a motorbike and three dogs. That's no easy feat for a car designed to go around corners in the quickest way possible.
In preparation for its epic adventure, the Supra was tweaked. The six-speed manual was altered with more suitable ratios for a smoother response, while a multi-disc lockup converter helps manage the towing weight. The engine also received a few upgrades including a new turbo kit and cooling system to help keep the 3.0-litre beast ticking over. You can follow the couple's journey on Facebook and YouTube.
Toyota Hilux AT35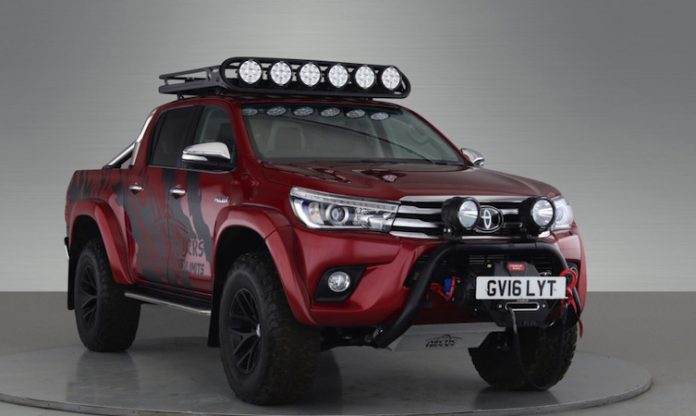 The standard Hilux is an excellent off-road vehicle, but sometimes the terrain calls for something even beefier. Step forward the Toyota Hilux Arctic Trucks AT35.
This AT35 Hilux is on sale for just £42,999 (plus VAT) and this could be considered quite the bargain. Why? Well, this particular one was the first-ever full European Hilux AT35 built by Arctic Trucks for Toyota Motor Europe and has since been stored, displayed and utilised as Toyota Motor Europe's demo vehicle. It has seen limited use, with only 165 miles on the clock.
It also comes with a list of standard modifications as long as your arm. Upgrades include: re-engineered inner arches and bodywork; 17inx10in ET-25 Arctic Trucks rugged alloy wheels complete with 35in (LT315/70 R17) BF Goodrich all-terrain tyres; an elevated performance suspension system; front underbody armour; a winch and six LED Cannon Lights installed and wired to roof rack mounting platform. That's a lot of kit over your typical Hilux, but then again, this isn't meant to be your typical Hilux.
(Sadly since the time of publication, this Hilux has already been sold to a lucky owner)
Toyota
Celica
ST165 Toyota Challenge Car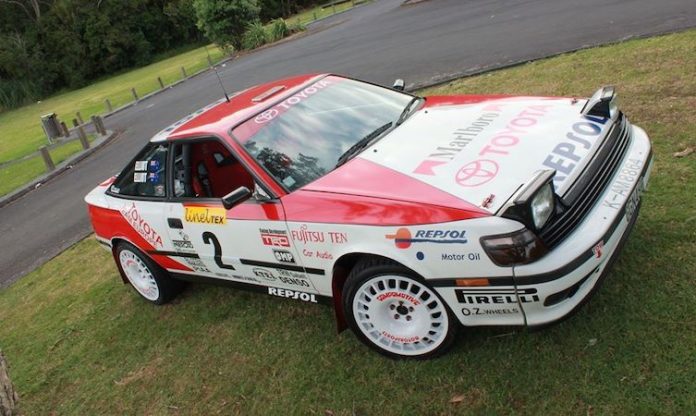 Ever wanted to own a piece of authentic rally history? Now is your chance with this 1989 Toyota Celica ST165. This Celica is a factory-built rally car that started life being used in a series called the Toyota Challenge. It was also used by Carlos Sainz as a recce car for Rally New Zealand, plus a few further competitions, before being retired. Now the car is being sold by Motorsport Auctions after receiving an extensive overhaul.
The engine has been swapped for a 2.0L 3STGE taken from an MR2 but has been fitted with a modified factory turbo, along with upgraded silicon water and air plumbing a relocated remote oil filter, and a new aluminium radiator.
Other modifications include a custom exhaust with RPS muffler, bespoke KYB rally suspension with custom Cusco camber plates, Znoelli brakes and Sparco race seats complete with five-point harnesses.
Only a handful of these Toyota Challenge cars were ever built, with each of them being liveried to replicate Carlos Sainz's Rally Monte Carlo car. Such is the rarity of this car, that it is believed to be the only one outside of Europe and Japan. How much for all this exclusivity? Just shy of £20,500 – but you'll have to factor in the cost of shipping it all the way from New Zealand.
Daigo Saito's Toyota GR Yaris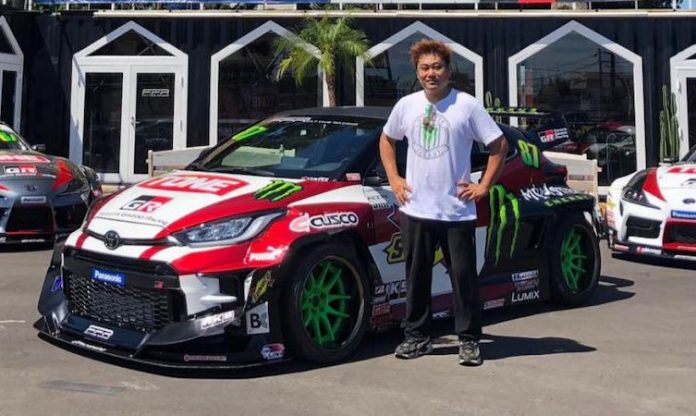 The Toyota GR Yaris is already a quick car, with its 1.6-litre, three-cylinder turbocharged engine producing 257bhp. However, drifting legend Daigo Saito has decided to up the ante with his latest creation by wedging a 2JZ engine under the bonnet.
This is no ordinary 2JZ. It has been fitted with a huge turbocharger to give an output of around 1000bhp. That's correct: 1000bhp. The engine has received a 3.4-litre enlargement kit courtesy of HKS and the four-wheel-drive system has been replaced by a rear-wheel-drive setup instead.
To match to horsepower under the bonnet, Saito has fitted the GR Yaris with a Rocket Bunny Pandem body kit which helps to accommodate the extra steering angle to help achieve truly spectacular drifts.
The car has yet to be finished but renders from Pandem have appeared online and Satio has posted a GR Yaris (wearing a prototype body kit) in his usual competition livery. We can't wait to see the finished drift car through a cloud of tyre smoke.
TRD
Toyota GR Yaris
parts
If the Daigo Saito Toyota GR Yaris is a little too extreme for your liking, then you there are other ways to make your GR Yaris stand out.
For example, you could choose to add official TRD (Toyota Racing Development) parts to enhance the visual look of your GR Yaris because you don't want anyone mistaking yours or somebody else's.
The visual upgrades include a massive front bumper diffuser which reduces the ground clearance by about 12mm with matching gloss black side skirts to continue the visually lowered stance. At the rear, you can opt for a new, more aggressive diffuser with four integrated exhaust pipes over the standard two.
Several extras are also available in carbon fibre too to boost to your friends at car meets about such as number plate frame, body strips, tyre valve caps. Inside receives a light touch-up too with special floor mats, a luggage compartment mat, and carbon-like interior trim panels on the dashboard and door panels to complete the look.
Finally, there's a Gazoo data recording device that attaches to the GR Yaris' USB hub and provides performance data readable with a special computer application.
Sadly, these upgrades are strictly for the Japanese market only, but who knows, maybe one day they will make there way over to the UK. We would love to see that happen.