Given that Top Gear project vehicles are usually built for laughs – think Hammerhead Eagle i-Thrust and both Dampervans – it may come as a surprise to discover that Top Gear USA presenter and racing pundit Rutledge Wood has put together a project which breaks that perception by being serious and stylish.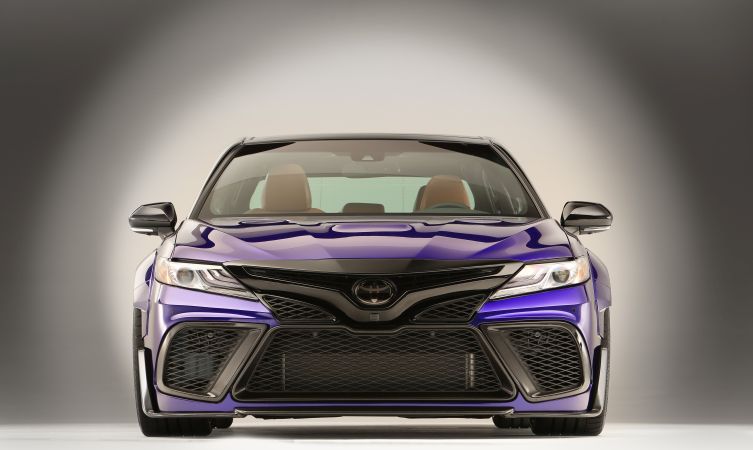 Rutledge Wood's Toyota Camry
The customised 2018 Toyota Camry was unveiled at last week's SEMA extravaganza, alongside another four examples of the new eighth-generation saloon modified by current Toyota NASCAR drivers. As further indication of its quality, Wood's car was selected by Toyota as one of just two vehicles put forward to take part in the show's prestigious Battle of the Builders competition.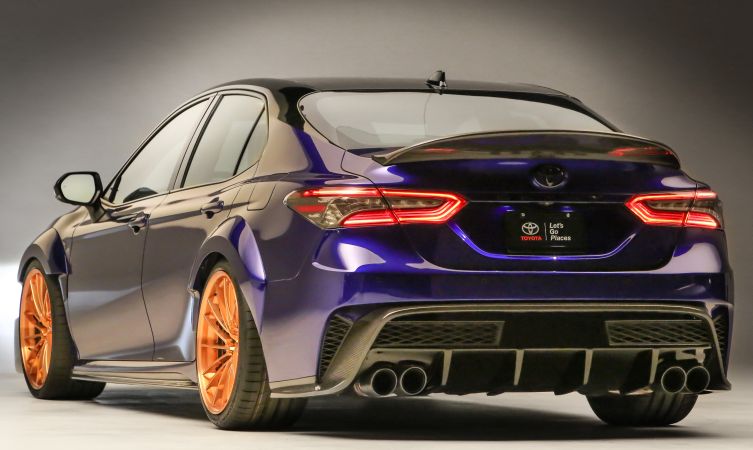 Assistance for the project came through a conceptual partnership with seasoned hot-rodder and custom car builder Rick Leos, while Ronnie McDowell's team at Real Time Automotive Solutions came on board to produce and install the cutting-edge components that makeover the bodywork.
"We've entered a new era of custom cars where not only can you design your vehicle on a computer but you can print out the exact parts in one piece," Leos revealed, explaining how the Camry looks so thoroughly developed while remaining – at least for the moment – a complete one-off.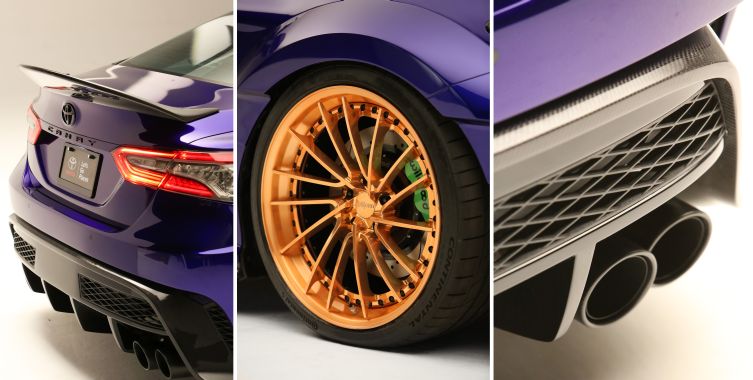 Wood's car was selected as one of just two vehicles put forward to take part in SEMA's prestigious Battle of the Builders competition
Taking inspiration from the aerospace industry, custom body panels were created using 3D printing technology and composite materials. The bonnet, front and rear bumpers, side skirts, rear spoiler and diffuser were all fashioned using this state-of-the-art tech to create brand new, totally unique panels. A 20-piece wide-body conversion was also designed and grafted on to the Toyota's quarter sections, which in turn has allowed the fitment of a more aggressive chassis set-up.
In that respect, specially made Megan Racing coilovers stiffen and lower the suspension over three-piece Rotiform alloy wheels, gently staggered in size to fill the newly broadened arches. Their rose gold outers provide a spectacular contrast to the 'Blurple' paintwork of the body – Wood's custom mix of pearlescent blue and purple.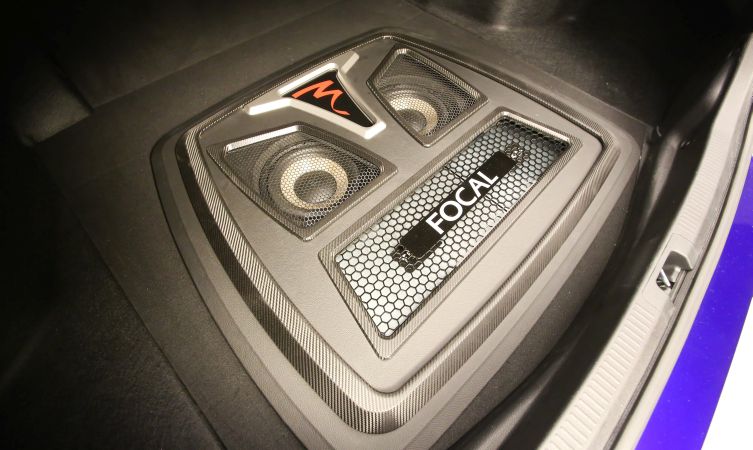 Meanwhile, loudness of another kind is delivered through two different methods. First, by giving the Camry's V6 engine more voice with a custom MagnaFlow exhaust system; and secondly, a Focal audio system integrated into the boot floor. But if you thought the sub-woofer box looked like a face, you should take a wander into the luxurious, baseball glove-inspired passenger compartment, where the bearded likeness of Rutledge stares up at you from the floor mats.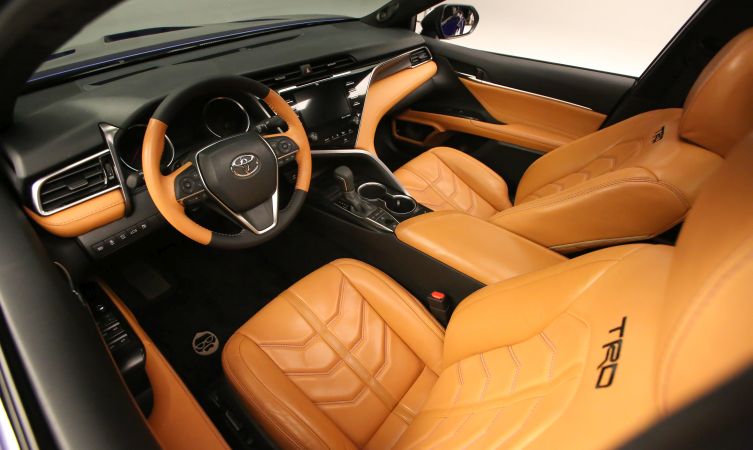 Rutledge Wood's Toyota Camry: specifications
Custom 3D printed 20-piece wide-body conversion, custom carbon fibre components, custom 'Blurple' PPG paintwork. 10×20" (front) and 11×20" (rear) Rotiform three-piece custom rose gold alloy wheels with 275/30 and 285/30 R20 Continental ExtremeContact tyres respectively, Wilwood Dynalite brake conversion with cross-drilled discs and forged four-pot calipers. Megan Racing coilover suspension, MagnaFlow exhaust system. Focal audio, custom baseball glove-style leather upholstery with contrasting stitching.
Learn more: What other car did Toyota put forward for Battle of the Builders?