John McIlroy, deputy editor of Auto Express (and WRC fan), caught up with Tommi Mäkinen, the team principal of Toyota Gazoo Racing WRC team at the launch of the new Yaris WRC car in Finland.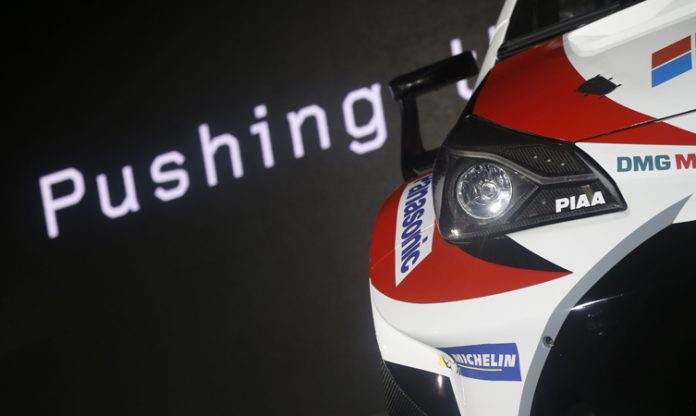 There are a few more lines on his face, but Tommi Mäkinen's icy blue eyes still have the piercing quality that they had during the height of his rally driving career. It's enough to remind you that while he may be the man in overall charge of Toyota's return to the World Rally Championship, Mäkinen is also the ultra-competitive, focused racer who won the series four times on the bounce between 1996 and 1999.
Then there's the voice; ask Tommi a tricky question – any question, in fact – and he will take his time to answer it. Indeed, his speech is so slow that at times, you wonder if he's just lost interest in his reply mid-sentence. But then he glances back at you – and there's the stare, the focus, the intensity. He's pure sisu, that Finnish word for grit, resolve and determination.
These are the qualities that appealed to Toyota boss Akio Toyoda when he first met Mäkinen a few years ago. They are now firm friends, and there was never really much doubt that when Toyota did decide to recommit to the WRC – returning after a 17-year absence in 2017 – it would the Finn who'd be tasked with organising it.
He glances back at you – and there's the stare, the focus, the intensity. Tommi is pure sisu, that Finnish word for grit, resolve and determination.
The project was agreed in August 2015, giving Tommi's team, which had run production-spec rally cars for customers, barely 18 months to expand to full World Championship capacity, while designing and developing a brand new car. Even the rules it needed to be built for were new, because the WRC is introducing new regulations in 2017 designed to make the sport more spectacular for fans.
"The biggest challenge of all was easily the design of the car," Tommi says, moments after the Yaris has been revealed at a glitzy event in Helsinki. "I had engineers in my team before, and people who could build components or do welding – but we had to design the Yaris from scratch and we hadn't done that before. So we very quickly got 15 professionals in that area and they had to work like hell to get the car ready to test."
They did precisely that, though, because by April, barely eight months after the team's expansion started, Toyota Gazoo Racing was ready to start testing. The team, which is based in the tiny village of Puuppola in Finland, has expanded to more than 100 employees, with more than 10 nationalities represented.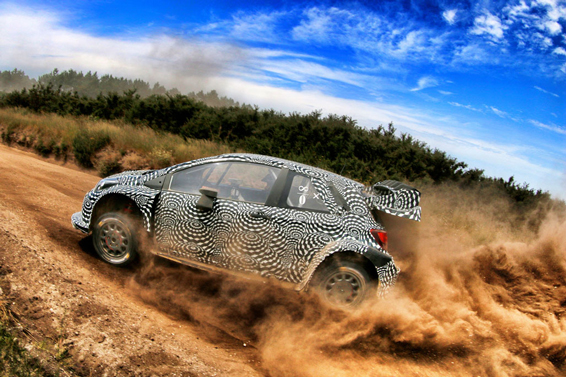 In a month's time, the rewards of all their work will start the Rallye Monte Carlo, the opening round of the 13-event WRC calendar. Behind the wheel of Mäkinen's lead Yaris WRC will be Jari-Matti Latvala (pictured below), 16 times a WRC event winner and, thus, the most successful driver to have never won the title.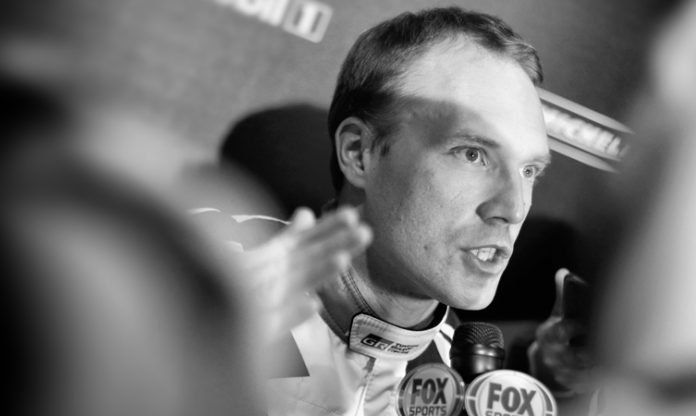 Can Tommi give his younger countryman any advice to get him over that final hurdle? He laughs: "Jari-Matti? I don't know. He's a good guy to have in the team. He has the best technical knowledge of any of the drivers out there today, I think, and that's going to be really useful to us. I really hope we can put in a good performance and show progress as we get through this season."
That's some way short of the Toyota team boss's initial statements, which suggested that 2017 would be purely a development year. Does that mean that Makinen thinks victories are possible? "Why not?" says Tommi. "We want to be fighting for the titles in 2018 so we have to be competitive this season." And then there's the look again.
Yes, it is fantastic for the WRC that Toyota is back. But it's also great that Tommi Mäkinen is returning too.