To ensure that its vehicles are of the best possible quality, TMUK scrutinises in detail the materials and components it uses to build them. This extensive testing allows Toyota to exert greater control over the ways in which the steel behaves when being formed and shaped in one of the factory's three presses.
Its resources include one of only four machines in the world that can test the friction level of the steel's surface. Being able to measure this property, helps the smoothest possible paint finish to be achieved, reducing the risk of blistering or uneven lacquer depth.
The use of microscopes is widespread at the factory and the levels of magnification range from as little as 10x to electron microscopy. As its name suggests, an electron microscope uses a beam of electrons, rather than light, to image the subject at a much higher magnification – as much as 100,000x – and greater resolution, allowing technicians to see details that are invisible to the naked eye.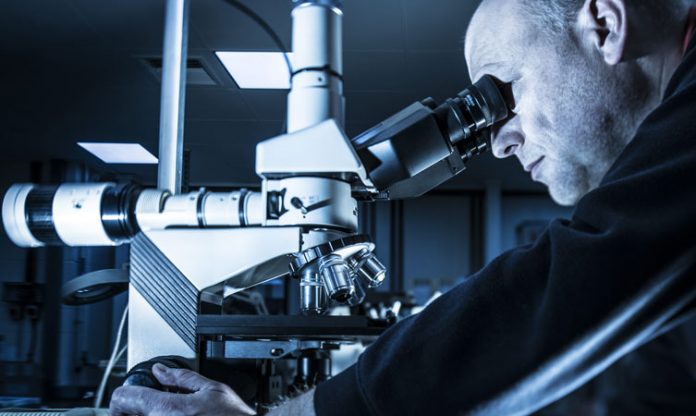 Globally, microscopy has an important role to play in the development of new Toyota models. While preparing the Mirai hydrogen fuel cell car in 2015, Toyota used a new ultra-sensitive system of microscopes to examine the vehicle's fuel cell stack and determine how particles one-millionth of a millimetre in size might harden over time.
<<<PREVIOUS 10: Rolls of Steel
To discover more about TMUK at 25, see 25 Objects: Celebrating Toyota Manufacturing UK's 25th anniversary