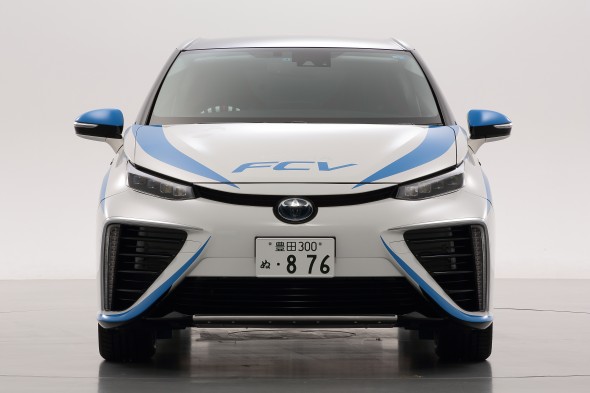 No, your eyes do not deceive you; this really is a Toyota Fuel Cell Sedan decked out in Japanese rallying decals. The technological marvel will be put through its paces in the final installment of this year's Japanese Rally Championship. The Shinshiro Rally takes place on November 1 and 2 in the Aichi Prefecture of Japan – the course is 285 km in length.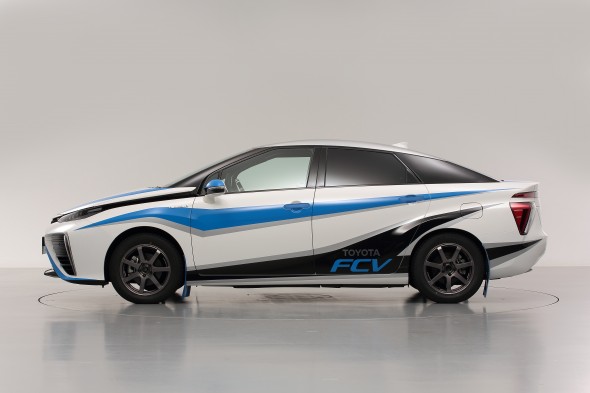 Though the model won't be an official competitor; the car will take to the circuit before the race starts to check the safety of the roads as a zero car. But don't think the FCV is 'just a safety car'; the model has been specially tuned and outfitted for rally racing and features chunky off-road tyres, mud guards and protective underbody metal plates.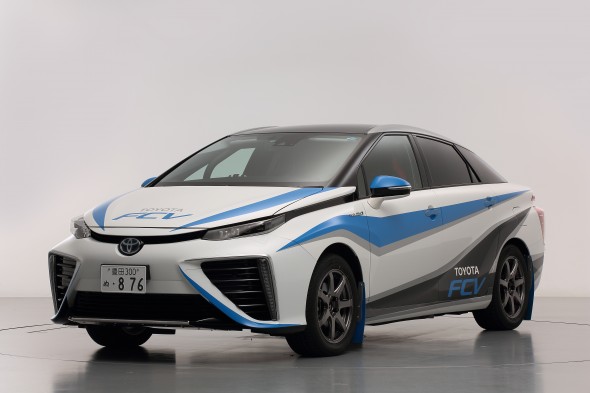 In Japan, the Fuel Cell Sedan will be sold at Toyota and Toyopet dealerships, priced at approximately seven million yen (about £40,450). Initially sales will be limited to those parts of the country where a hydrogen refuelling infrastructure is under development.
Prices for Europe and the USA have not yet been decided. Detailed information such as specifications and sales expectations will also be announced later. The model is slated to go on sale in the UK in the Summer of 2015.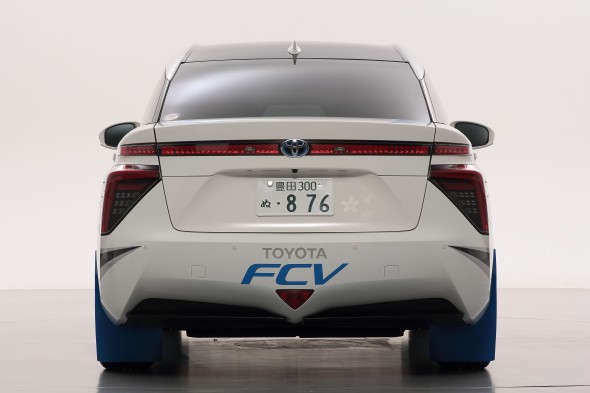 [slider_pro id="285″]
Where next?
Fuel Cell Sedan: Exterior design revealed
Toyota Fuel Cell Sedan: 9 questions to Toyota GB President and Managing Director, Matt Harrison