Toyota Gazoo Racing begins a new era of endurance racing with the launch of its all-new GR010 Hybrid, which will compete in the 2021 FIA World Endurance Championship.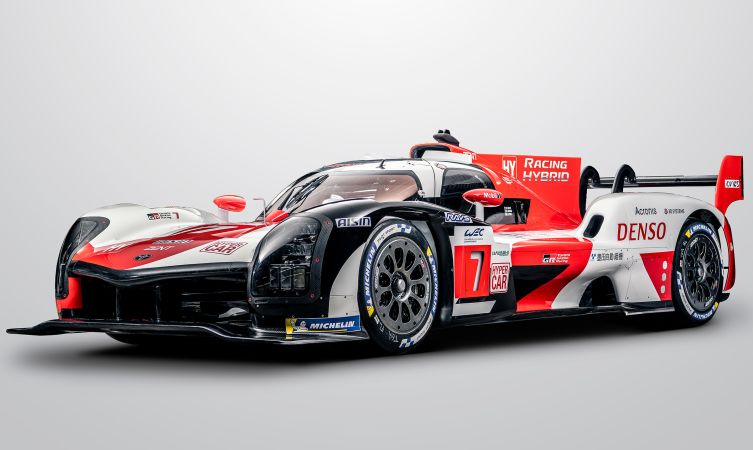 The GR010 Hybrid is a racing version of Toyota's forthcoming road-legal GR Super Sport hypercar, which features powertrain technology from the TS050 Hybrid race car. Specifically, a 3.5-litre V6 twin-turbo engine providing 671bhp to the rear wheels, and a 268bhp motor-generator on the front axle. Total power output is capped at 671bhp, so the electronics are programmed to reduce engine power according to the amount of hybrid boost being deployed.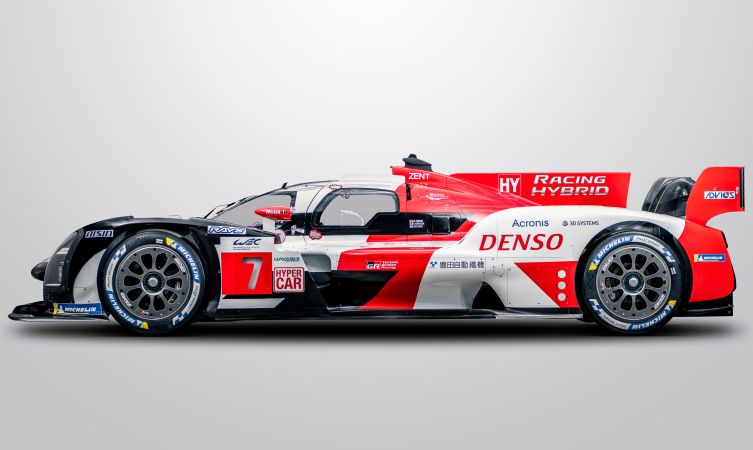 To mark this new era for Toyota Gazoo Racing, the GR010 Hybrid bears a new livery that emphasises the strong link between the race and road cars.
GR010 Hybrid: new regulations force a new approach
Toyota Gazoo Racing enters its ninth WEC season with the same driver line-up that brought the team championship glory in the 2019-2020 campaign. Mike Conway, Kamui Kobayashi and José Maria López will drive the #7 GR010 Hybrid, while Sébastien Buemi, Kazuki Nakajima and Brendon Hartley will race with the #8 car. Both crews have already completed a trio of three-day tests to become familiar with the car.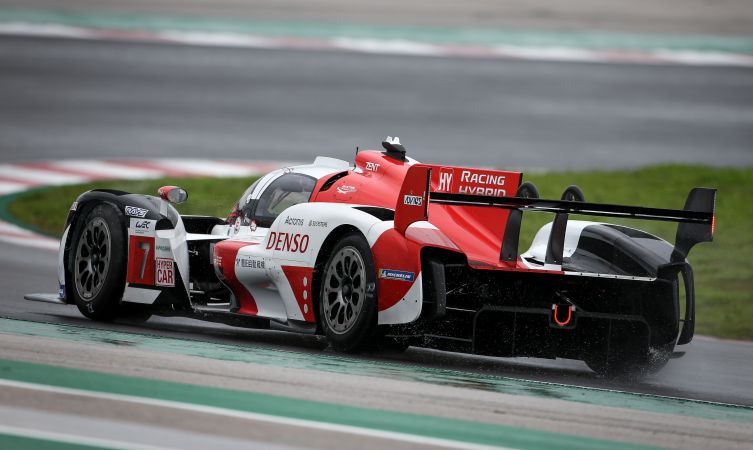 Cost-reduction initiatives have been incorporated in the new regulations, meaning the new GR010 Hybrid is larger in all dimensions, 162kg heavier and has 32% less power than its TS050 Hybrid predecessor. As a result, Le Mans lap times are expected to be around ten seconds slower. And for the first time, the WEC's premier class will feature a balance of performance, meaning organisers will regulate energy usage and weight to target identical performance potential on a race-by-race basis.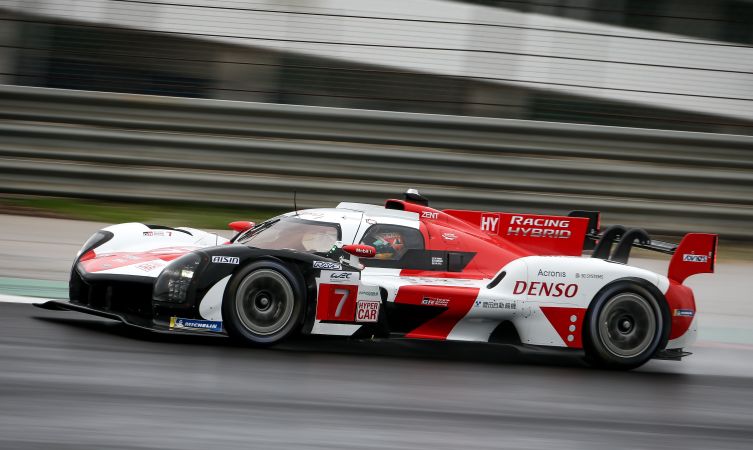 For the first time since the beginning of the WEC project, Toyota Gazoo Racing will participate without a rear motor-generator unit (MGU); the single permitted MGU is located on the car's front axle. This meant the GR010 Hybrid required a kinetic energy recovery system and brake by wire system on the front end, plus a starter motor for the petrol engine and fully hydraulic rear brakes.
The new technical regulations permit only a single homologated bodywork package, with one adjustable aerodynamic device. The GR010 Hybrid will therefore compete in the same specification at both low- and high-downforce circuits, with an adjustable rear wing modifying its aerodynamic characteristics.
Learn more: 2021 provisional WEC calendar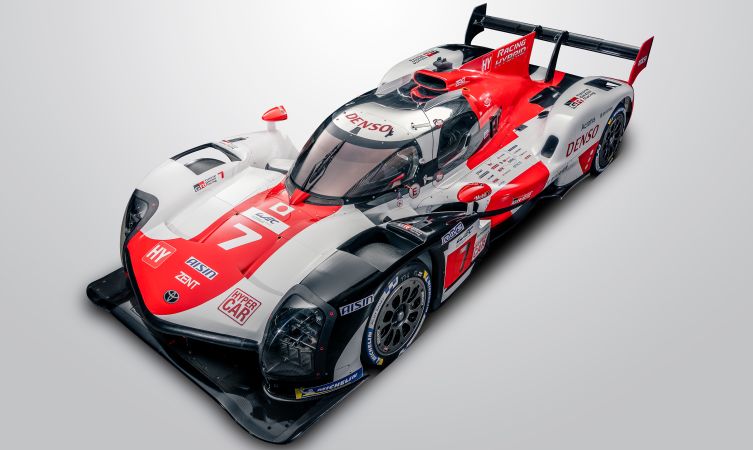 GR010 Hybrid: technical specifications
Bodywork

Carbon fibre composite

Mechanical drivetrain

3.5-litre 24-valve turbocharged V6 petrol engine with direct injection; multi-disc clutch; transverse-mounted seven-speed sequential gearbox; mechanical locking differential; constant velocity driveshafts with tripod plunge joints; 90-litre fuel tank. Power rated at 671bhp / 680PS / 500kW

Electric drivetrain

Lithium-ion high-power battery; Aisin AW / Denso front motor-generator unit. Power rated at 268bhp / 272PS / 200kW

Chassis

13×18" Rays magnesium alloy wheels with 31/71-18 Michelin radial tyres; Akebono

monoblock

alloy brake

calipers

with carbon ventilated discs; independent double wishbone suspension with pushrods (front and rear); torsion bar springs; anti-roll bars (front and rear); hydraulically assisted steering

Measurements

4900mm (length); 2000mm (width); 1150mm (height); 1040kg (weight)