Creating volunteering opportunities in the local community is something Toyota GB takes great pride in, and even the onset of autumn doesn't seem to deter our staff from signing up to spend a day helping a good cause.
In late September, we aligned our volunteering activities with the 'Clean-up Month' initiative championed by our parent company, Toyota Motor Europe. We ran two volunteering days, both with a focus on conservation maintenance.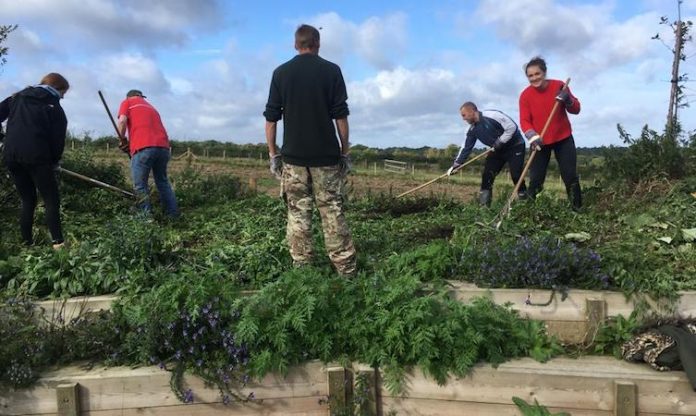 The first day took place on the 26 September, where Nellie Melbourne, Alex Kirkby, Hamzah Syed, Robert Leigh, Jade Ciborowski, Georgia Leedham, Jason Lau and Matt Hill-Smith bravely shrugged off a forecast of torrential rain to lend a hand to staff at Gatton Park, a 260-acre estate near Reigate, Surrey.
Our crew assisted Gatton Park in getting closer to achieving their objective of promoting the restoration, conservation, protection and improvement of the physical and natural environment of the parkland, gardens and historic buildings.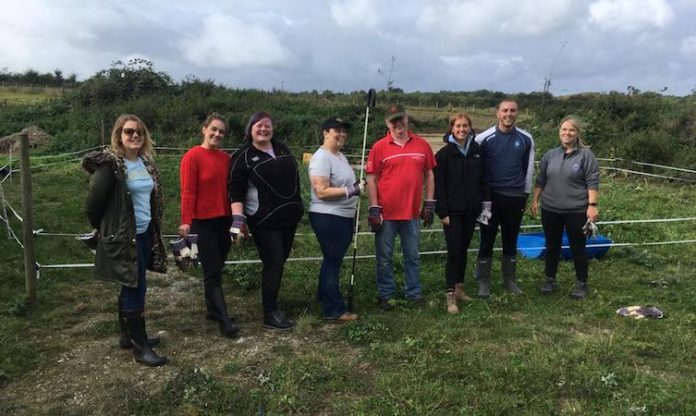 Here is what Nellie Melbourne had to say about the day: "As we drove into the grounds of Gatton Park Estate and past rows of school children in their neat uniforms on a blustery autumn day [the park is home to a boarding school], we couldn't help making comparisons to Hogwarts. The long drive in and the imposing ancient buildings gave the place a sense of grandeur.
"When we were given a brief historical tour of the estate, it's clear to see that if the trees could talk, they would have a fine few stories to tell! The estate was once owned by Sir Jeremiah Colman of the famous Colman Mustard family who purchased it in 1888 and made his home there.
"We set to work among the trees in the Japanese Gardens. At first we thought the Gatton Park staff had given us this spot because of Toyota's heritage, but it turned out to be a happy coincidence. Our task for the day was general pruning of bamboos and banks. It had rained either side of the day and solidly to the lead up, but while we were working the weather improved and a fine day was had by all."
The following day another group of intrepid TGB volunteers – John Ryan, Liam Dunford, Libby Vince, Emma Palmer, Jemma Shaw, Rebecca Russell, Kim Hutchinson and Lucy Good – donned their anoraks and welly boots in support of Old Lodge Farm, near Banstead, Surrey.
Old Lodge Farm is a 10-acre functioning smallholding, used by a charity called the Downlands Trust to house their grazing stock of sheep and lambs. The trust is currently improving their facilities in preparation for setting up a community farm.
Our volunteers erected an electric-fenced paddock, with some even channeling their inner farmers by catching and ushering in sheep from the nearby field, much to the entertainment of their watching colleagues.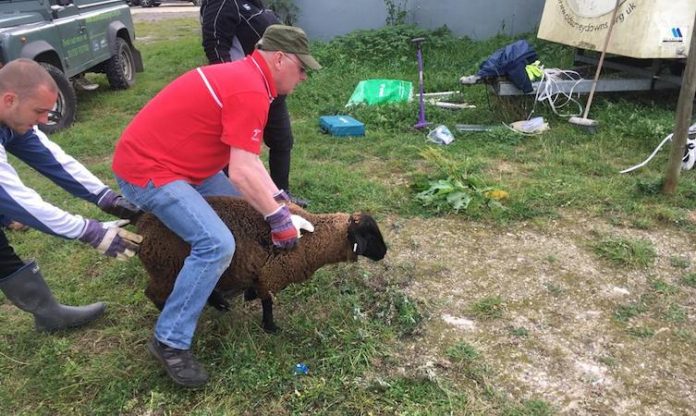 Other tasks included wildflower meadow maintenance and the resowing of flower seeds as well as vine and hazel removal in the nearby woodland and maintenance of the trust's  'calming hideaway', which will soon be opened up to patients of a local hospital.
Old Lodge Farm staff were impressed by the swift work of the TGB team worked and emailed to thank them: "Just wanted to say a massive thank you for all the amazing work your guys did. It was so helpful to get the jobs done which we normally have to fit in between our other work. It was great to see everyone enjoying and making the most of it, throwing themselves (sometimes literally!) into every task."
Next on Toyota GB's volunteering schedule is our annual 'Pine and Dine' collaboration with Surrey Wildlife Trust. See what happened last year by clicking here.
Inspired to work for Toyota GB after reading about our team's volunteering activities?
To read more about our career opportunities, click here.