Halfway through the exclusive Toyota Supra Test Drive event at Thruxton, we get wind of some terrible news.
"I think I may have ordered the wrong colour!" laments Martin Gurren, who has spent the afternoon getting up close and personal with the new Toyota Supra, and has taken a liking to the Black Metallic paint job. And Martin's not alone in his admiration…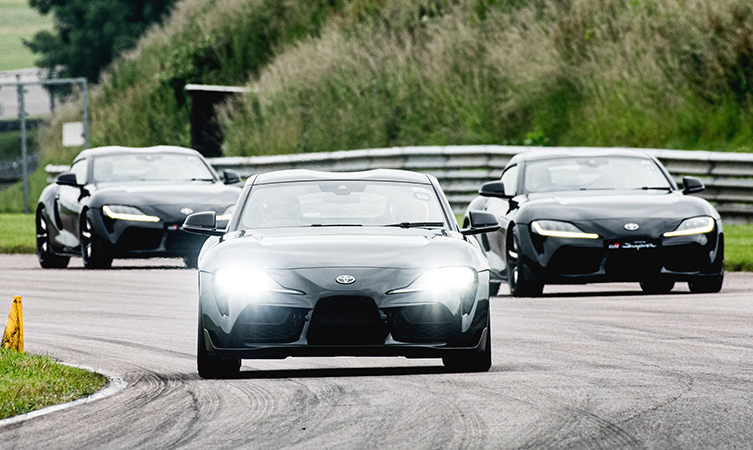 Supra Test Drive: not your average test
We think a car like the Supra needs something a little more special than your average test drive. That's why Toyota GB descended upon Thruxton race circuit last week, and invited the hundreds of future Supra customers to see and experience their new wheels in style.
The day, split into four parts, gave future Supra owners the opportunity to take a passenger ride alongside a professional driver who pushed the Supra to the limits on the UK's fastest track, drive the Supra on an extensive route around the Hampshire roads, and – most excitingly for most – get behind the wheel of the Supra and take it on the track themselves. There was even time for customers to gracefully attempt to throw a GT86 around on the Thruxton skid pad – a lesson in poise, control and ear-to-ear grins.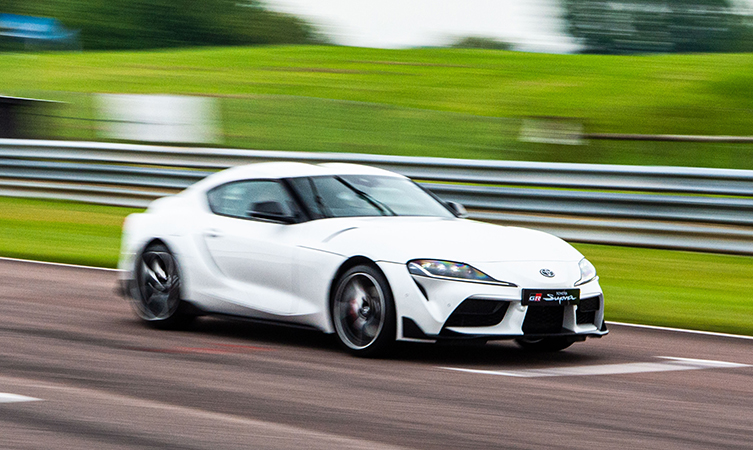 "It's been a fantastic day," Gareth Williams told us. "The road drive was incredible; it sounds daft because it's just normal driving but some sports cars feel harsh and rugged, but with this – even in Sport mode – it just seemed to soak up the road and it was a real pleasure to drive."
Supra Test Drive: to the track!
Thruxton's 2.4-mile loop is well regarded (and will host Tom Ingram and his Corolla BTCC later this year) and made a perfect test environment for these new Supra owners-to-be.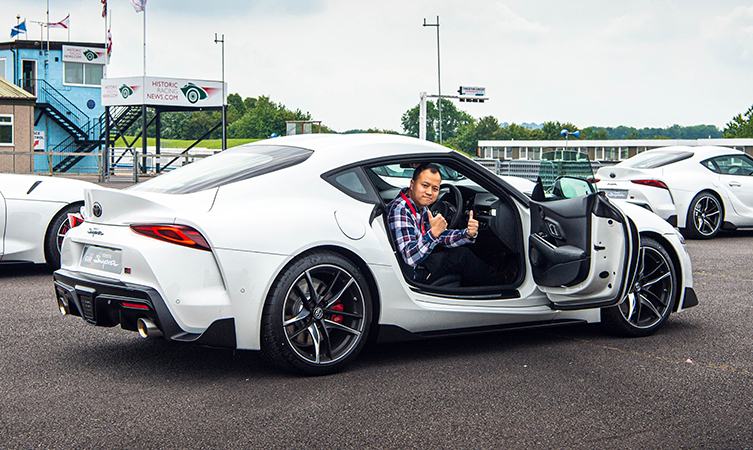 Lauren Garman, here with her father Gary, is hoping dad will be generous with the keys after her experience on the track. "It was so rapid and I didn't expect it to be so controlled and stable," she said. Meanwhile, Scott Coates was left "surprised at the amount of grip on the track" and found the steering has a "nice weight and feel to it".
Paul Silcox, for whom the Mk5 will be the third Supra, was effusive in his praise for the new legend: "You absolutely have to try it. This is a Supra, 100 per cent, with Toyota DNA. If people are looking for a very quick car, which is exceptionally usable and holds the road like nothing I've ever been in before, they really need to get themselves in a Supra and try it."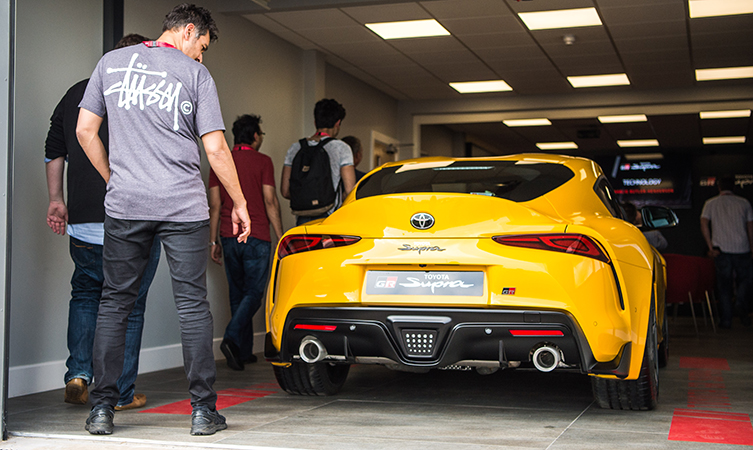 Just before the day's out, we meet Mike and Nina Lloyd Jacob, who were in the market for "something with a sense of occasion" to take on driving holidays around Europe. Having already covered off 40,000 miles over four years, these two knew what they were looking for. "It's got to be able to fit stuff in the back, be comfortable and still have that fun factor, and [the Supra] ticks those boxes big time," they told us. "We love it. It's a premium car that goes like a rocket and, honestly, we were very surprised."
It's not every time we'll host an event like this, but the Supra is a special car that we're incredibly excited to see people experience, and the buzz of excitement as hundreds of people left Thruxton to await the delivery of their own Supra was the icing on the cake.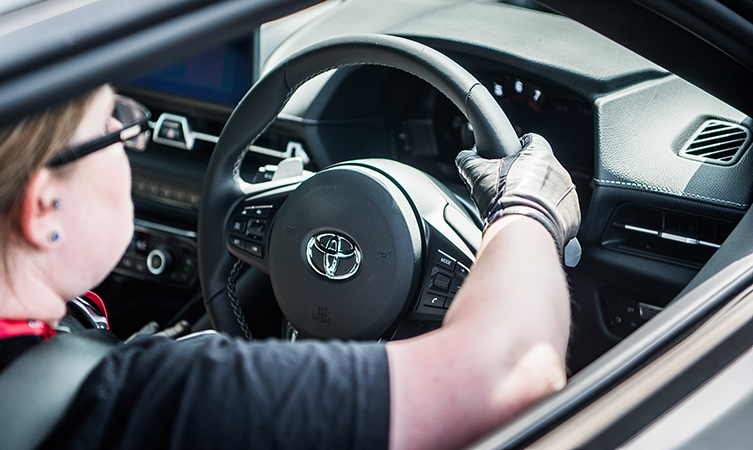 And for those worried about Martin, who was wavering over his colour choice, he's sought out some good advice from a trustworthy source. "I've been in touch with the wife and she's said that black would probably be harder to keep clean, anyway."
Read more: 2019 GR Supra – the reviews