The Toyota Land Cruiser has a loyalty unmatched by any other SUV. The product of over 60 years of global adventure, the Land Cruiser's blend of off-road prowess, on-road comfort and refinement has lodged it firmly in owners' hearts. It has truly become the vehicle through which people have fulfilled their desire to explore.
We've picked six of our favourite examples from across the world that embody the Land Cruiser's everlasting cool factor.

1. 20 Series Land Cruiser
What better way to start a post about epic Land Cruisers than with a pristine example from the early years of production. Originally supplied to a coffee plantation in the Columbian Andes, this incredibly rare and extremely valuable 1960 FJ25 model had been assigned to the plantation owner by the country's coffee growers federation as part of an evaluation order.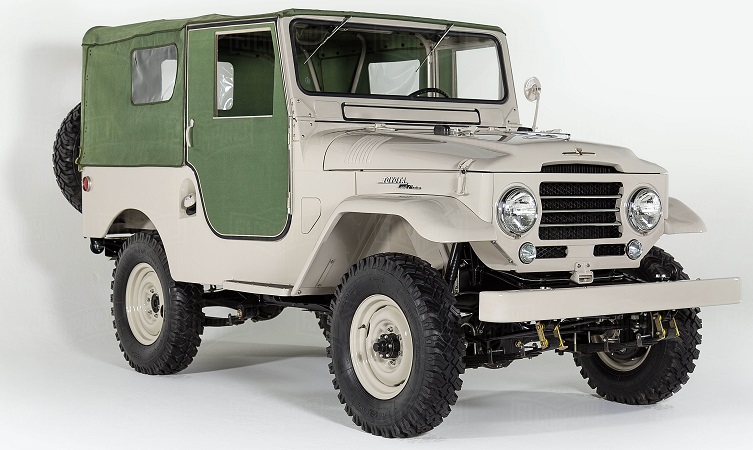 It turned out that the family liked the Land Cruiser so much they kept it until 2015, when specialists at the FJ Company in the USA finally purchased it for restoration. We're told that although the Toyota had been used for heavy lifting and numerous road trips throughout its 55-year service, it remained in time-warp condition.
2. 200 Series Land Cruiser V8
Team Land Cruiser Toyota Auto Body is becoming something of an ongoing Dakar Rally legend. Battling through what is arguably the world's most challenging endurance race, the team's pair of 200 Series Land Cruisers clinched both first and second place in the production car category of this year's raid. What's more remarkable is that this was the fourth consecutive year that the two Toyotas had achieved this exact feat.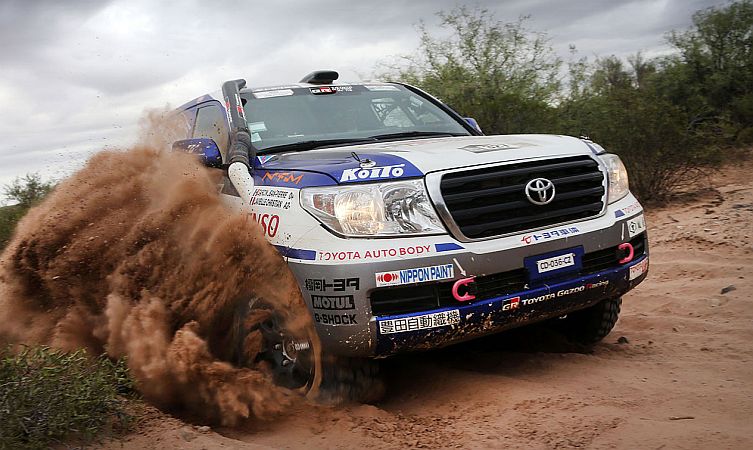 3. 40 Series Land Cruiser
When is a Land Cruiser not a Land Cruiser and yet remains a Land Cruiser? Perhaps that was the question South African company Allers Rods & Customs attempted to answer when building this outrageous one-off project. To achieve its achingly cool 'rat rod' look, the body was chopped around to make the roof sit at chest-height and the chassis became a hybrid of custom fabrication and donor parts from various other vehicles. For instance, a luxury Lexus LS 400 donated its 4.0-litre V8 engine to help power it across the backcountry. But thanks to the period-correct beige paintwork, an essence of originality has not been lost from the 1976 FJ40 base car.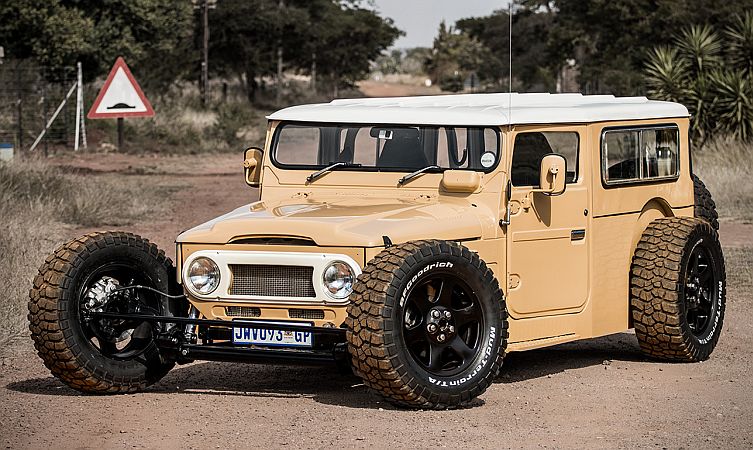 4. 150 Series Land Cruiser
If there is one other name that can stand alongside Land Cruiser when it comes to adventures of an epic nature, it's Arctic Trucks. The Icelandic company famously assisted Top Gear in its mission to the North Pole and supplies vehicles to scientists working in the Antarctic. Indeed, of the 7,000 vehicles the company has modified, the vast majority have been Toyota models. One of the latest projects is this, the AT35 package (also see lead image) installed on the current 150 Series Land Cruiser. As the name suggests, the car is fitted with 35-inch tyres and lifted by 40mm to help it conquer the toughest terrain, while the muscular appeal is enhanced with colour-coded front and rear arch extensions.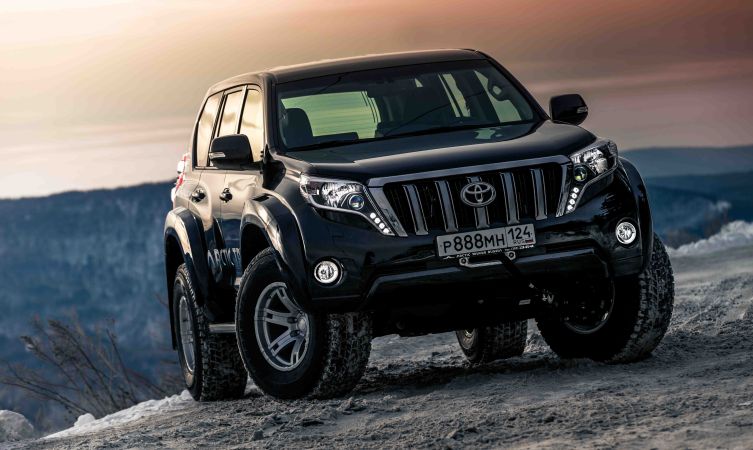 5. 200 Series Land Speed Cruiser
With this fifth example, we can legitimately proclaim the Land Cruiser as being all-conquering. The final hurdle – outright speed – was addressed with style once again by Toyota USA in its preparations for last year's SEMA aftermarket extravaganza. Custom-built by Toyota's motorsports technical centre in Los Angeles, this lantern-jawed brute is appropriately called the Land Speed Cruiser. It is certified as the world's fastest SUV, having deployed all 2,000 horses within its twin-turbo 5.7-litre V8 to achieve a top speed of 230mph. Truly epic!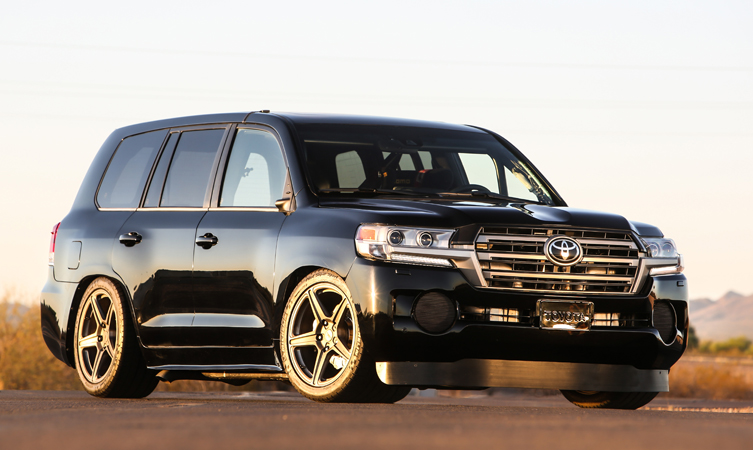 6. They're all epic!
Whether your Land Cruiser is a classic, rally prepared, lifted, dropped, supersonic or totally standard, we think every single one of them is epic. That's because the spirit of adventure has been woven into the very fabric of its DNA. So whether you need to tackle a safari or the school run, cross a continent or climb a mountain, the vehicle trusted by adventurers across the world will take you there and, most importantly, bring you back home again.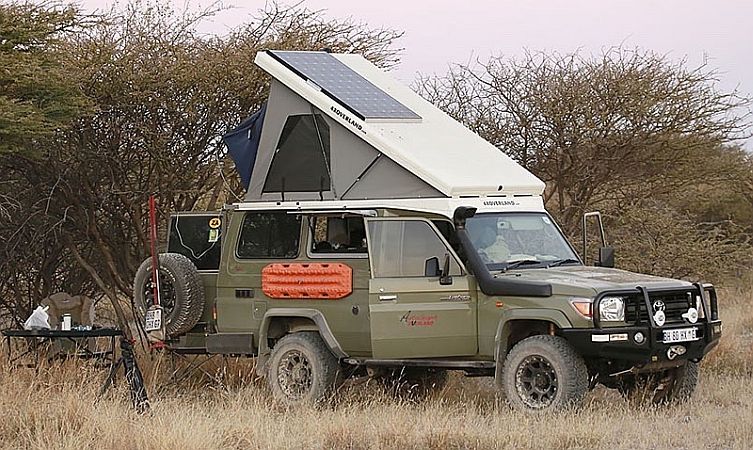 Learn more: Click the inserted links to discover the difference between light- and heavy-duty and station wagon Land Cruiser models.