For advanced vehicle safety systems to realise their best potential to reduce the number of traffic accidents and fatalities, they need to be operating on large numbers of vehicles. That's why in 2015 Toyota decided to launch the democratisation of these technologies in its cars with Toyota Safety Sense, a set of active safety features designed to help prevent or mitigate the consequences of collisions across a wide range of traffic situations.
By making Toyota Safety Sense a standard feature or an affordable option on large numbers of its cars, Toyota helps larger numbers of motorists – and other road users – to benefit from the safeguards it can provide.
The package includes a Pre-Collision System (PCS), Lane Departure Alert (LDA), Road Sign Assist (RSA) and Automatic High Beam (AHB). Vehicles equipped with a millimetre-wave radar further benefit from Adaptive Cruise control and PCS with a pedestrian detection function.
More than five million Toyotas worldwide are now using Toyota Safety Sense; in Europe, 92 per cent of new cars are fitted with the technology. Studies in Japan reveal that in real-world traffic conditions there has been an approximate 50 per cent reduction in rear-end collisions – and a decrease of around 90 per cent where Toyota Safety Sense operates in combination with an Intelligent Clearance Sonar (ICS).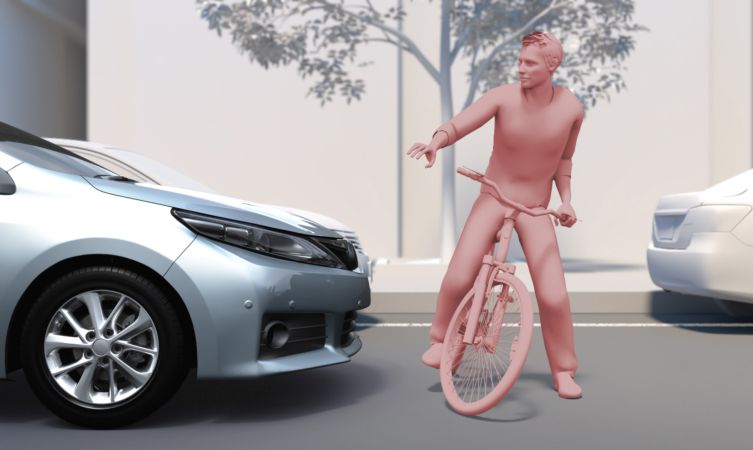 Toyota is committed to achieving a safe mobility society and believes it is important to take an approach that involves people, vehicles and the traffic environment, as well as pursuing real-world safety by learning from accidents and incorporating that knowledge in its vehicle development.
True to the company's Kaizen philosophy of continuous improvement, Toyota is introducing the second generation Toyota Safety Sense. This comes with an improved system unit, an upgraded PCS function and new Lane Tracing Assist (LTA), while retaining the established ACC, RSA and AHB functions.
Vehicles will use a single-lens camera and millimetre – wave radar with higher performance, increasing the scope of hazard detection and improving functionality. The hardware is also more compact and easier to install.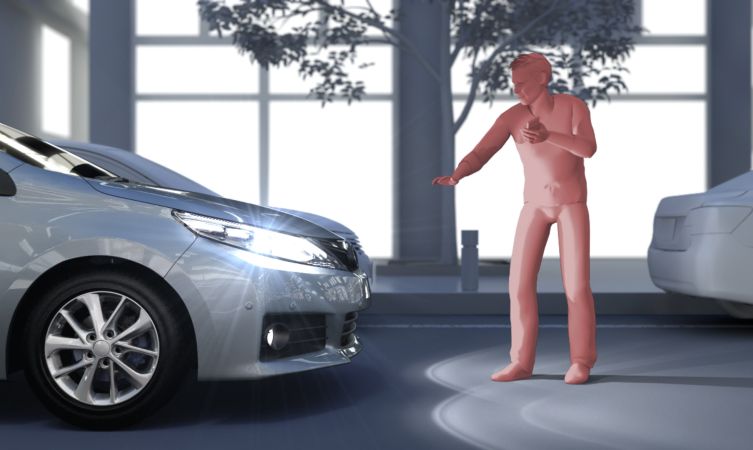 Between speeds of approximately 6 and 112mph, the upgraded Pre-Collision System will detect vehicles ahead and reduce the risk of hitting them from the back. The system can also detect potential collisions with pedestrians (in day and night-time driving) and cyclists (during daylight hours), with automated braking operating at relative speeds between 6 and 50mph.
The new Lane Tracing Assist keeps the vehicle centred in its highway lane by helping the driver with steering control, when the Adaptive Cruise Control is operating. LTA also comes with an upgraded Lane Departure Alert which can recognise the margins of straight roads, even when white line markings are not used. Should the vehicle deviate from its lane, the system will sound a warning and provided assistance for the driver to steer the car back to its correct course.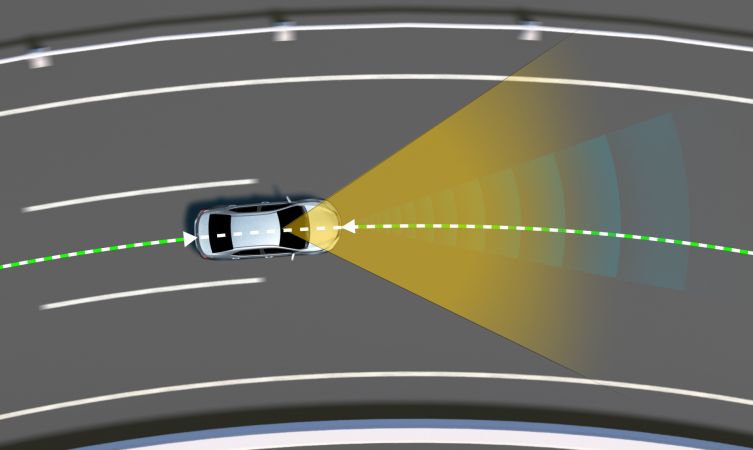 The second generation Toyota Safety Sense will be progressively rolled out from the start of 2018, predominantly in Japan, Europe and North America.
Comparison of Toyota Safety Sense features in Europe
System
Function
2nd GenerationToyota Safety Sense

(single-lens camera and millimetre-wave radar)

CurrentToyota Safety Sense

(single-lens camera and laser radar)

CurrentToyota Safety Sense

(single-lens camera and millimetre-wave radar)

Automatic High Beam (AHB)
●
●
●
Pre-Collision System (PCS)Speeds in brackets indicate speeds at which the emergency brake operates
Other vehicles
● (Speeds of 10–180km/h)
● (Speeds of 10–80km/h)
● (Speeds of 10–180km/h)
Pedestrians (Day)
● (Speeds of 10–80km/h)
-
● (Speeds of 10–80km/h)
        (Night)
● (Speeds of 10–80km/h)
-
-
Cyclists (Day)
● (Speeds of 10–80km/h)
-
-
Lane Tracing Assist (LTA)
Follows the lane
● Excluding some models
-
-
Lane Departure Alert (LDA)Vehicles fitted with LTA include all features of LDA, referred to as only LTA
Lane DepartureAlert Function
●
●
●
Steering Assist Function
●
-
●
Detects white/yellow lines
●
●
●
Detects road edges
●
-
-
Vehicle SwayWarning Function
●
-
●
Road Sign Assist (RSA)
Display
●(speed limits, no overtaking, no entry, stop)
●(speed limits & no overtaking)
●(speed limits & no overtaking)
Warning for excessive speed/zones where overtaking is prohibited
●
●
●
AdaptiveCruise Control (ACC)
Follows the vehicle in front
●
-
●Excluding some models
iACC (set speed to match RSA display)
●
-
-
Note: Features and performance may differ depending on the model