As Toyota Gazoo Racing continues its World Rally Championship (WRC) campaign with the Yaris WRC, the sight of Toyota rally cars battling it out across the special stages made us dust off the controllers and revisit some of our favourite Toyota rally stars.
V-Rally
Celebrating its 20th anniversary this year, V-Rally's release in 1997 set a new benchmark for console rallying games by introducing split-screen two-player racing. V-Rally featured 11 official WRC cars, including the brand new Toyota Corolla WRC, easily recognised by its distinctive Castrol livery.
The V-Rally franchise's connection with the Corolla WRC grew stronger in 1999, when the Toyota of Martin Brundle and Arne Hertz featured the V-Rally 2 logo as part of its official livery. V-Rally 2 also saw the Celica GT-Four added to the vehicle line up.
Sega Rally Championship
Every self-respecting racer has spent a substantial amount of time (and significantly more money) wrestling with the wheel of a Sega Rally Championship arcade machine. The Castrol Toyota Celica GT-Four was one of only two cars (readily) available to drive, and proved to be quite a handful as Sega Rally Championship introduced gamers to in-game surface changes that affected the car's handling.
See also: Toyota GT86 inspired by the Castrol Toyota Celica GT-Four WRC
Toyota Celica GT Rally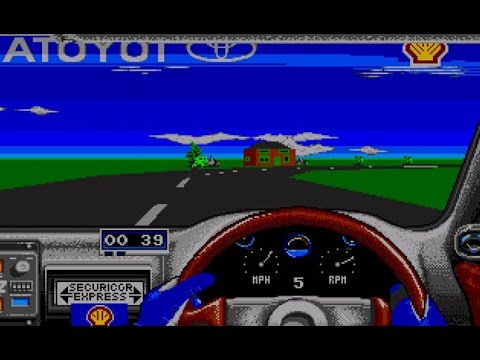 Although personal computing was still in its infancy in 1990, Toyota was making its digital mark with the release of Toyota Celica GT Rally.
Despite the cover art featuring a shot of Team Toyota GB's ST165 Celica GT-Four rally car, the game's in-car view left little to see in terms of the actual car. Instead it left you to control (via joystick or mouse, no less) the Celica along a series of completely flat stages in Britain, Finland and Mexico. Fun for a nostalgia kick, if you can find an Amiga or ZX Spectrum on which to play it.
Richard Burns Rally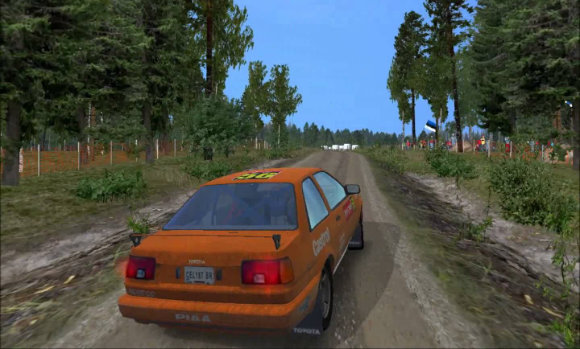 Richard Burns Rally is considered by many to one of the finest rally games ever produced, the first to give gamers a sim-racing experience rather than arcade-style gameplay. Released in 2004, RBR gave gamers the best opportunity yet to experience the true challenge of rallying the 1997 Toyota Corolla WRC across 36 real-life stages.
RBR still has a dedicated fanbase that has expanded on the original game by modifying it with player-developed cars and tracks. We've even seen the ST205 Celica GT-Four and AE86 Corolla GT (above) featured online.
Colin McRae DiRT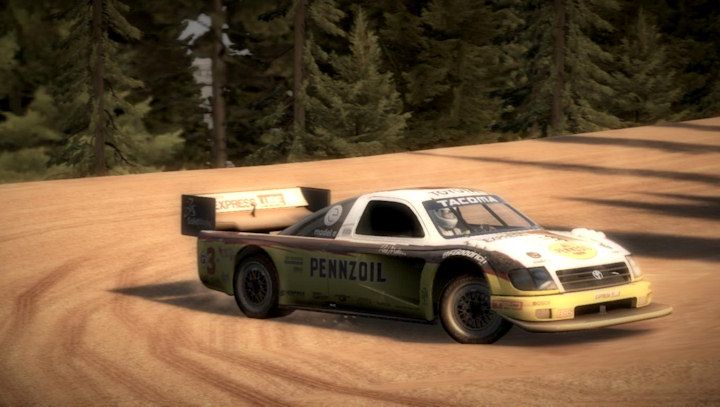 Colin McRae DiRT was both the end of an era – the last game to bear the WRC champion's name – and the start of a new one in the Codemasters DiRT franchise.
What we love about DiRT is not only its inclusion of the Celica GT-Four in its classic rally line-up, but the way the game's world expanded to include other off-road events. Race off-road in the CORR Pro 4 Toyota Tundra or strap yourself into either of Rod Millen's crazy Pikes Peak machines – the Pikes Peak Celica GT or later Tacoma. Make sure you hang on tight!
WRC 6
We can't finish without a mention of WRC 6, the official game of the WRC. While it doesn't feature in the base game, the Yaris WRC development car that competed in selected rallies during 2016 is available as downloadable content. Until the release of WRC 7 in the autumn, it's your only chance to get behind the wheel of the Yaris WRC… unless your name's Jari-Matti Latvala, Juho Hänninen or Esapekka Lappi.
Stay up-to-date with all the latest news on Toyota's WRC campaign here on the Toyota blog and by following Toyota Gazoo Racing WRC team on Twitter.
See also: Tales from the trophy cabinet: Toyota's top 14 rally cars