The Andes: the world's longest mountain range at 4,300 miles from Venezuela in the north to southern Argentina. Like any mountain range, it can present a hostile environment, especially as the southern hemisphere welcomes winter. Picking a way between the 20,000-foot peaks can be a risky business.
In the last week, that's precisely what the Toyota Gazoo Racing squad has done.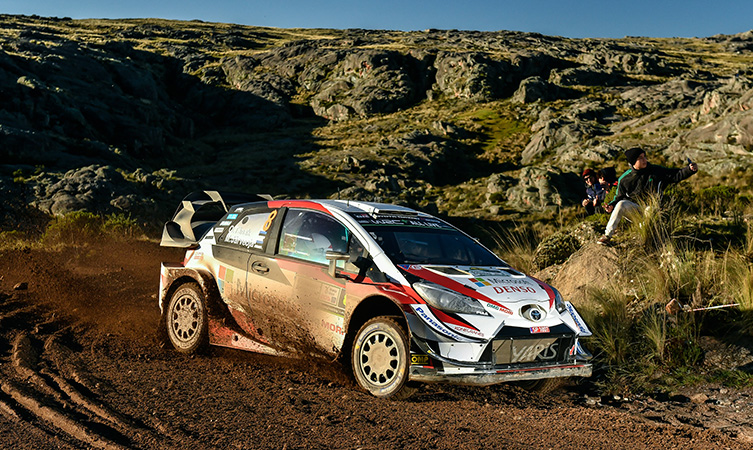 WRC Chile: ain't no mountain high enough
When Rally Argentina finished on Sunday 28 April, the team split in two. Half started work stripping the three factory Yaris WRCs which had just completed round five of the series. The other half set about breaking down a service park which included the team's command centre, hospitality areas, kitchens, bathrooms and state-of-the-art workshops.
Everything was packed into shipping containers, which were loaded onto a convoy of trucks. The World Rally Championship in its entirety headed west, bound for the hills, the mountains and a Pacific coast-based round six. For the first time in WRC history, Chile was the destination.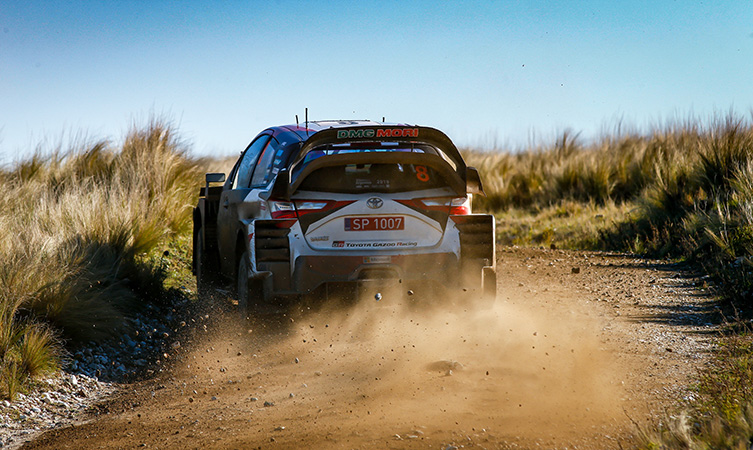 WRC Chile: preparing for every scenario
Toyota Gazoo Racing sporting director Kaj Linström outlined the plan to bridge the rallies in Argentina and Chile.
"The trucks with the service park kit were out of Argentina first," said the Finn. "We wanted to get them into Chile ahead of everybody, so the guys could start rebuilding the service park structure in Concepcion [host city of Rally Chile]. So, when the cars arrived on Friday evening, the team was pretty much ready for them and they could finish any remaining jobs on the re-prep.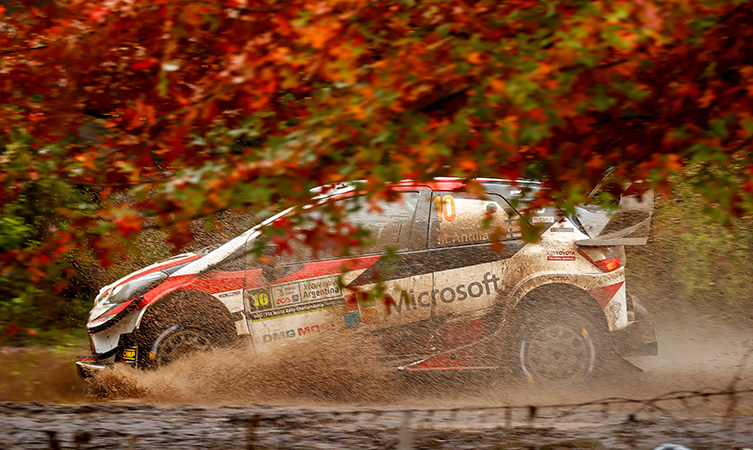 "There's no denying, this has been a challenge – and it's a challenge which continues into Chile. One of the biggest things has been trying to work out how many spare parts we need across the two rallies and for the rebuild.
"Most main components: engine, transmission and suspension are linked [by the WRC rules] between Argentina and Chile, so they can't be changed. But trying to make sure stock levels [of spares] were maintained was not easy. We could fly stuff out of Tallinn (TGR's Estonian factory where the rally cars are built), but we had to remember Estonia was six hours behind Argentina – so by mid-afternoon for us, it was almost the middle of the night back there."
The thing each of the teams feared most in Argentina was an accident that inflicted damage to a car's chassis, which would need repairing in a matter of days.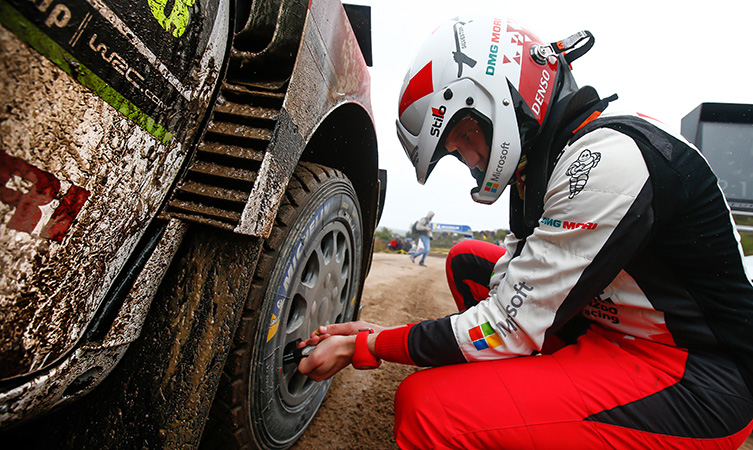 "We had two chassis prepared and ready in Tallinn," said Kaj. "We had airfreight booked and everything was on standby to fly one or two new cars out if we needed to. In the end, we didn't – we're very grateful for that!"
The biggest compliment you can pay to Lindström's men is that standing in the hospitality area looking at three gleaming Yaris WRCs on the Chilean side, nobody would have known those cars had come off the famous El Condor stage complete with tattered splitters, gravel rash and well-worn aero on the other side of the Andes just ten days earlier.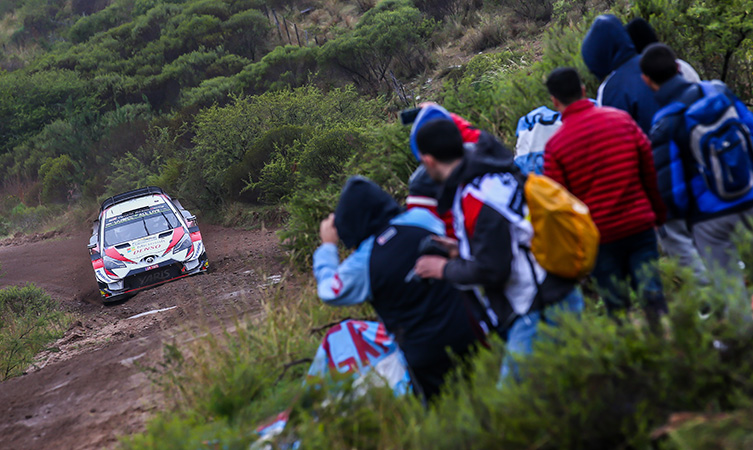 WRC Chile: downtime for the drivers
"It's definitely been an adventure," said Kaj with a wry smile. And while the teams toiled, the crews passed their week of South American downtime in different ways.
Ott Tänak met his wife for a holiday down Mexico way while his co-driver Martin Jarveoja took his new wife on a delayed honeymoon in Santiago. Jari-Matti Latvala and Miikka Anttila flew north to California for a week in LA.
Kris Meeke was the only one of the crew to return to Europe, flying home to Andorra to spend precious time with his young family, leaving his co-driver Seb Marshall to set about the Andes on a mountain bike.
Round five's run through the Pampas netted fourth, fifth and eighth for the Toyotas.  A week of hard work has them in fine fettle to chase even bigger scores in the mountains.
Rally Chile starts on Friday 10 May and ends on Sunday 12 May. It comprises 16 special stages, equating to 189.40 miles of competitive action.
Read more of our WRC 2019 stories:
Kris Meeke on the atmosphere in Toyota Gazoo Racing
Jari-Matti Latvala's guide to snow driving on Rally Sweden
Ott Tänak's guide to road sweeping on Rally Mexico
Seb Marshall's guide to pace notes on the Tour de Corse
Ott Tänak: Toyota's star of rally stage and movie screen