Toyota has previewed a vision of emissions-free haulage after revealing Project Portal, a hydrogen fuel cell system designed for heavy-duty truck use.
Project Portal is a fully-functioning heavy-duty truck with the power and torque capacity to transport cargo over short distances while emitting nothing but water vapour.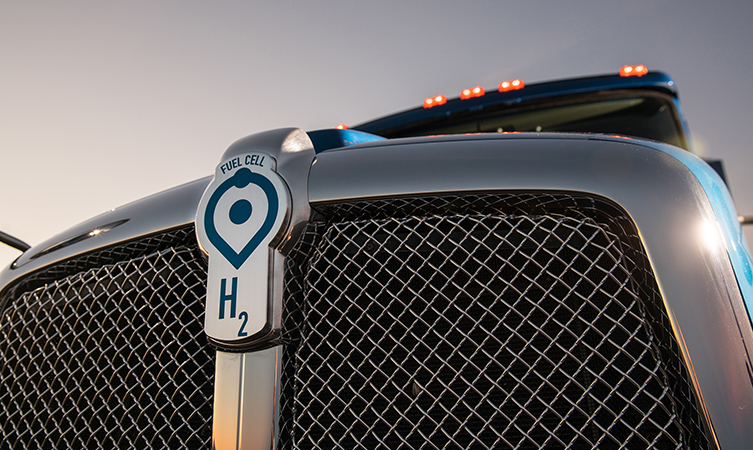 The zero-emission proof-of-concept truck will take part in a feasibility study at the Port of Los Angeles, USA, to examine the potential use of fuel cell technology in heavy-duty applications.
Read more: Toyota's Motomachi plant gets fuel cell forklifts
The research will contribute to the port's Clean Air Action Plan, which has dramatically reduced harmful emissions from operations at the ports of Long Beach and Los Angeles since 2005.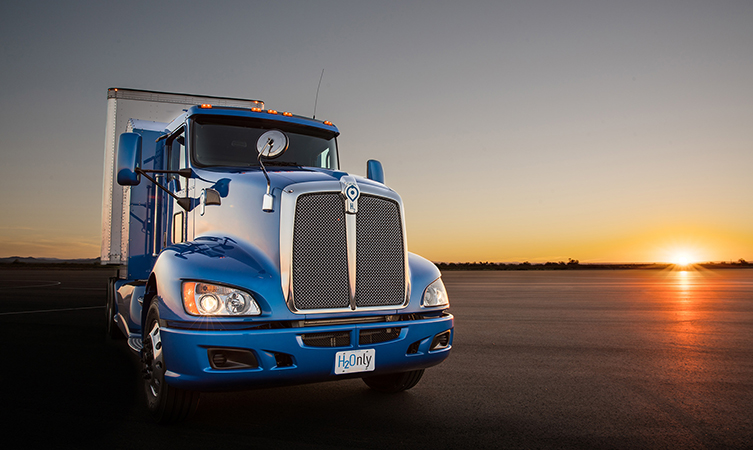 Hydrogen fuel cell technology has "tremendous potential to become the powertrain of the future," said Bob Carter, Executive Vice President of Toyota North America, at the project's reveal.
"From creating one of the world's first mass market fuel cell vehicles (the Mirai), to introducing fuel cell buses in Japan, Toyota is a leader in expanding the use of versatile and scalable zero-emission technology," he added.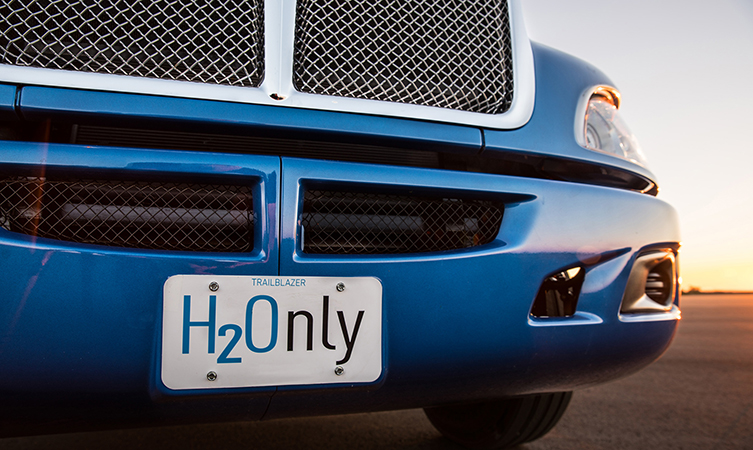 The Project Portal platform is designed to provide the target performance required to support port operations. The truck generates more than 670hp and 1,325 lb/ft torque from two Mirai fuel cell stacks and a 12kWh battery. The concept's gross combined weight capacity is just over 36,000kg, and its estimated driving range is more than 200 miles per tank.
Read more: Hat-trick of awards for Toyota's environmental leadership
To highlight the fact that fuel cell technology can be used with no compromise, Toyota North America released a film that shows the Project Portal vehicle going head-to-head with a standard diesel heavy-duty truck. As you can see below, Project Portal outpaces the diesel model by a considerable margin.
"As it did with Prius and Mirai, Toyota is taking a leap into the future of technology," said Mary D. Nichols, who chairs the California Air Resources Board. "By bringing this heavy-duty, zero-emission hydrogen fuel cell proof-of-concept truck to the Port of Los Angeles, Toyota has planted a flag that we hope many others will follow."