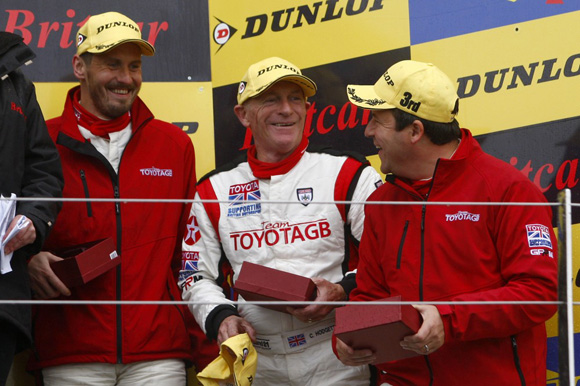 Team Toyota GB scored a dream result at the 2012 Britcar 24 endurance race, celebrating a podium finish with the GT86 sports car in what is considered Britain's toughest motorsport event.
The near standard GT86 impressed all those who drove it. After starting on the 13th row of the grid, the car claimed eighth place overall and finished third in its class.
The GT86 ran faultlessly throughout its 512 laps, completing an impressive 1,874 miles around the Silverstone Grand Prix circuit.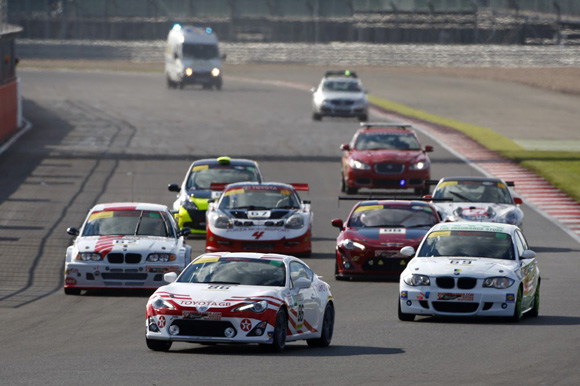 The four-man driving team was led by veteran racer Chris Hodgetts,Toyota's double BTCC champion of the 1980s. Hodgetts was joined by his son, Stefan, journalist Richard Meaden and Travis drummer Neil Primrose.
"It is an absolutely fantastic result," said Gary Blackham, whose GPRM team prepared the car. "We harboured ambitions of finishing in the top 10 and we are more than delighted with eighth overall. Given the difference in horsepower between our car and the more modified racing cars in the division, third in class is a great result also.
"The GT86 ran faultlessly throughout. I think the only work we had to do was to add about half a litre of oil during the whole race. All the pit stops went smoothly, the technicians – a mixture of seasoned GPRM regulars and staff from Toyota GB's head office – worked very well together and the drivers were fantastic; they did everything they needed to and everything that was asked of them."
The drivers took three-hour turns at the wheel and each put in two stints. Stefan Hodgetts started the race and set the Toyota's fastest lap towards the end of his first stint, and his 61-year-old father enjoyed the honour of taking the chequered flag. Said Chris: "We drove the wheels off it for 24 hours. We literally ragged the poor little car throughout, and as you would expect from a Toyota it responded with fantastic reliability."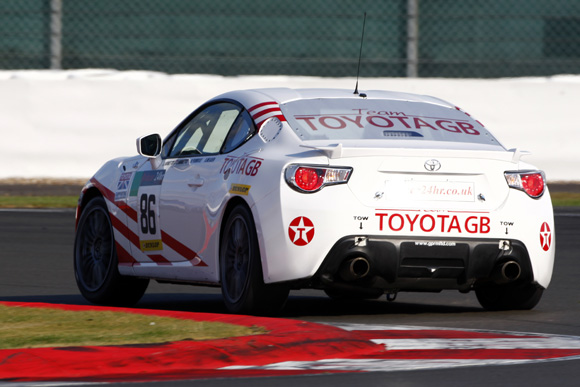 Added Meaden: "The car is mega through the corners. Considering the short space of time the team had to do the preparation this result is testimony to them and to the performance of the car. Eighth place overall is a fantastic achievement."
Thirty-three cars took the start of the Britcar 24 Hours, and the class for modified production cars featured 14 entries, of which 12 made it to the chequered flag.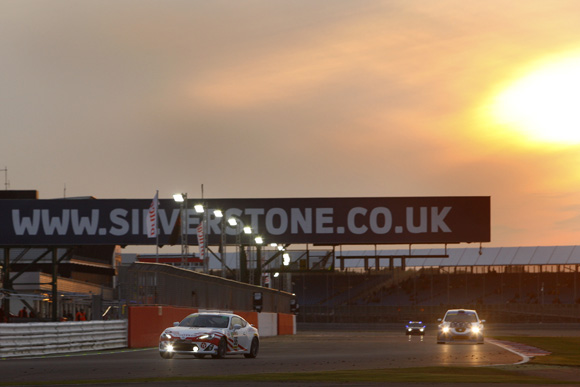 The Britcar Toyota GT86 was powered by the standard 16-valve double overhead cam horizontally opposed 'boxer' engine of the road-going model, delivering 197bhp. GPRM now plans to develop a more powerful version for customers looking to buy track Toyotas of their own.