Toyota Gazoo Racing is extending its activities to connect with grassroots motorsport in Europe with a new competition for drivers of Toyota GT86 race and rally cars.
The Toyota Gazoo Racing Trophy is open to drivers of the Toyota Motorsport (TMG) engineered GT86 CS-V3 and CS-Cup race cars and CS-R3 rally car. For maximum flexibility, cars can be entered in one or more competition series in Europe and earn trophy points based on the size of the grid and level of competition.
There are no specific technical regulations and no entry fee, giving GT86 owners a great opportunity to compete for a significant prize fund at no additional cost.
The final trophy standings will be determined by the 10 best registered results from each competitor in 2018. The winning driver will collect a €35,000 (approx. £31,000) prize plus a Toyota C-HR road car; second place will be rewarded with €25,000 (approx. £22,000) and €20,000 (approx. £17,700) will go to the third placed driver.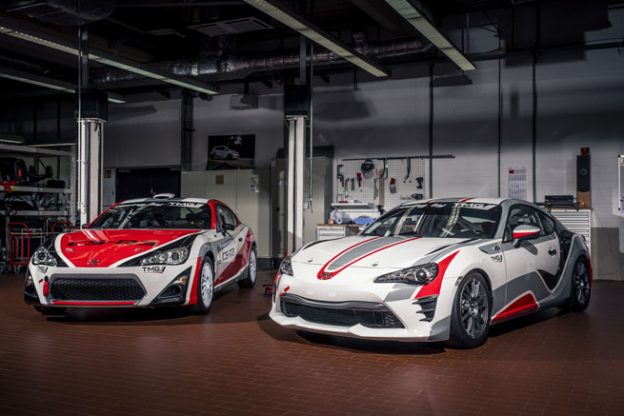 Emanuele Battisti, TMB Customer Motorsport Project Leader, said: "The Toyota Gazoo Racing Trophy is an exciting project that brings together a large number of competitors from different disciplines to compete for the title. Combining race and rally cars in the same competition is a very interesting aspect to the competition and we believe this will create excitement for both participants and fans."
GT86 race cars will score Trophy points from any championship within Europe for which the car meets local technical regulations. Following five seasons of the GT86 Cup at the Nürburgring, TMG expects plenty of Trophy competitors taking part in the VLN, RCN and 24-hour race, while other events such as the 24H Series Powered by Hankook, the DMV GTC and NES 500 are also expected to include Trophy competitors.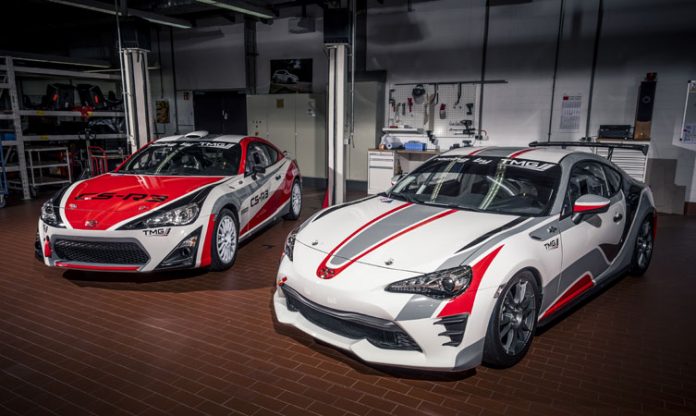 Rally entrants can also compete in any European-based event, with Trophy points determined by the competitor's finishing position compared with other R2 or R3 homologated cars, guaranteeing flexibility for customers within the diverse rally arena. Based on previous seasons, TMG expects to see the GT86 CS-R3 competing in championships such as the Tour European Rally Series, the German Rally Championship and the FIA European Rally Championship, as well as in various national championships.
In both race and rally, the length of event and number of competitors have a significant effect on the number of Trophy points available. The highest possible score per event is 75, which is available for victory in a class of five or more cars in a 24-hour race, or rally with 200km or more of special stages.
Trophy prizes will be awarded to competitors who participate in a minimum of five events from 1 January 2018 to 30 November 2018. When competitors take part in more than 10 events, their best 10 results will be counted. More details about the scoring system and prize money structure can be found at www.RacingByTMG.com.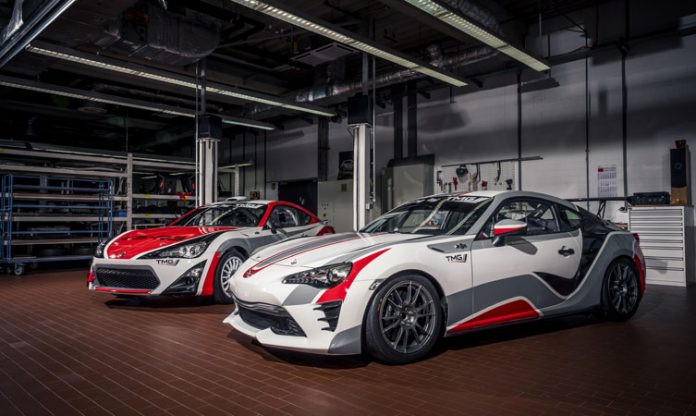 The GT86 CS-Cup race car is available in race-ready configuration from TMG for €48,900 (€58,191 including 19% German VAT), while the GT86 CS-R3 rally car is offered in kit form (including bare chassis, engine and all required mechanical parts) for €84,000 (€99,960 including 19% German VAT).