Hamburg is a city committed to an ambitious environmental agenda. Wind farms power homes and already aid the city's production of hydrogen fuel. This and Hamburg's four operational hydrogen refuelling stations made it the ideal location to launch Toyota Mirai in Europe.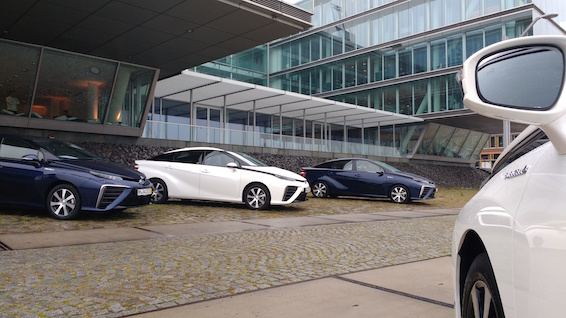 The launch allowed us to introduce Mirai to the press, have a lively Q&A session with its Chief Engineer Yoshikazu Tanaka and importantly let the cars loose on the roads – where they were more than capable of  proving their relevance and appeal.
Toyota has been developing fuel cell technology for 20 years and Mirai represents the culmination of this work and a greater technological step forward than even the original Prius made in 1997.
Q&A with Chief Engineer Yoshikazu: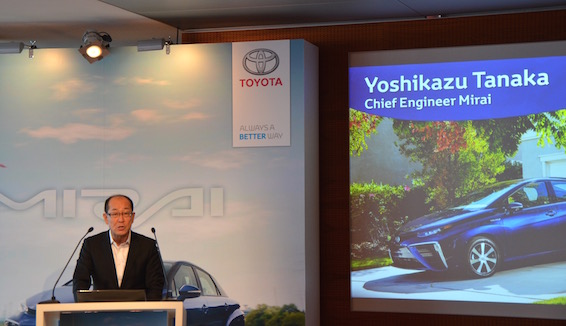 Q: Why is Toyota introducing Mirai right now?
A: "Hydrogen is a hopeful energy source, abundant in the atmosphere and available to exploit now. We aim to make hydrogen cars part of the normal street scene; encourage infrastructure creation and to gather detailed customer feedback with Mirai."
Q: Is Mirai just a 'bridging technology' for the here and now?
A: "We fully believe in this technology both now and for the future. Electric vehicles (EVs) still have a place for shorter trips, fuel cell vehicles (FCVs) are great for a larger range and shorter fuelling times – Mirai takes just 3-5 minutes. Petrol hybrids (PHVs) will continue to be extremely relevant."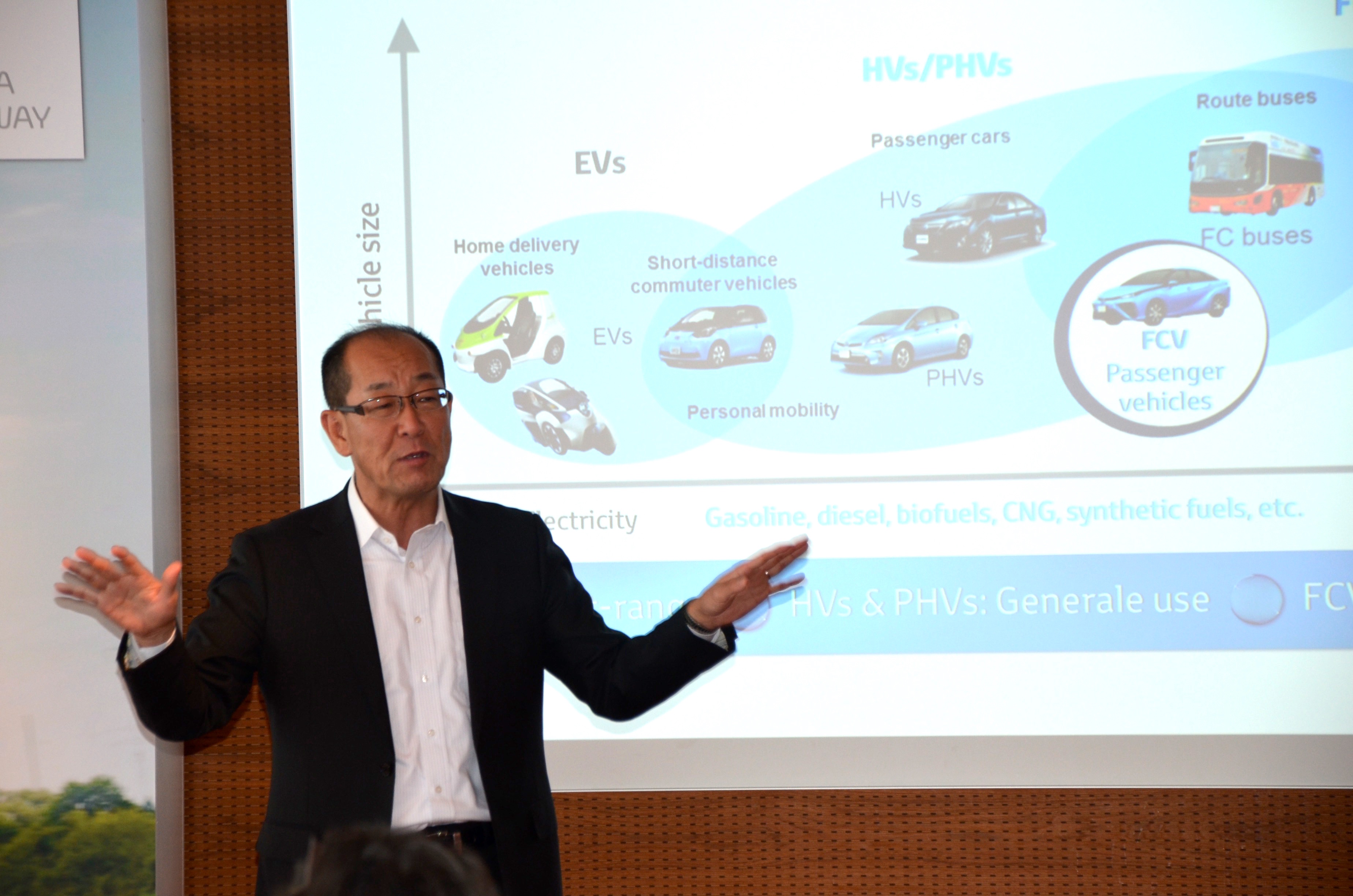 Q: Would you open the patents to competitors?
A: "As an engineer, it is hard to detach emotionally from an invention and from our most significant developments. However we have decided to open out nearly 6000 patents free of charge to speed up adoption of the technology."
Q: Is Mirai's hydrogen tank safe in a crash?
A: "The carbon-fibre reinforced fuel tanks are really strong, both they and the car have been fully crash, heat and extreme-cold tested. We even shot the tanks with a rifle, this proved that the hydrogen escaped safely – the hydrogen disperses as it is so light, so there will be no 'Die-Hard' style dramatic explosions here. It's as safe as a conventional car."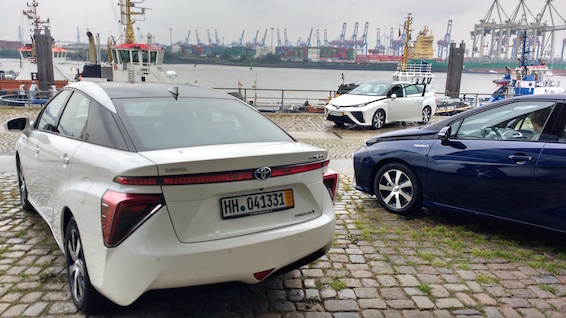 After the presentation came the much-anticipated test drive. Drivers were heading off barely an instant after getting in Mirai for the very first time, proving both the ergonomic nature of the interior and the readiness of this technology for today's roads.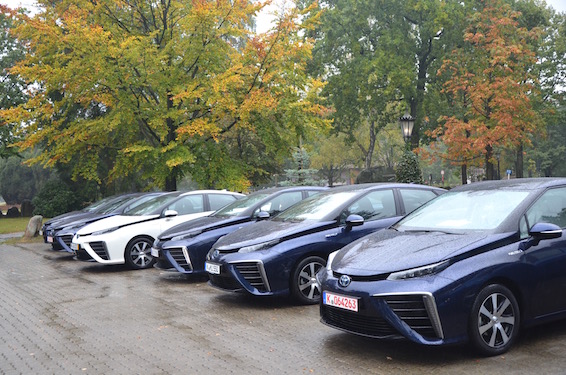 The UK journalists finished the day full of praise for Mirai. Superior ride comfort and its noise-reduced cabin were big draws. The bonus of immediate torque delivery from the FC stack and battery working in unison create a smooth and fun driving experience unlike any other.