Bees are a topical subject for Toyota GB at the moment, having recently taken delivery of two beehives at its UK Surrey headquarters supporting the hive of activity with the development of its eco HQ project. It seemed only natural therefore supply Toyota Hilux to members of the Bee Farmers' Association (BFA).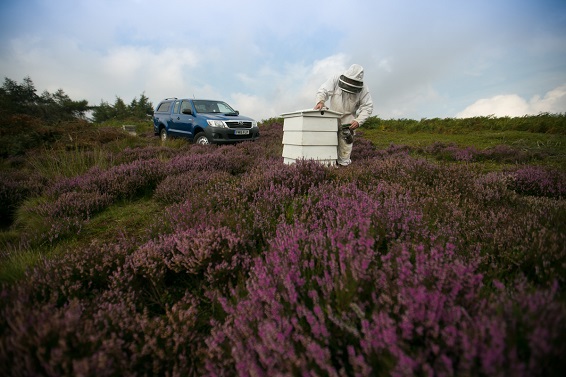 Delivery of the first Hilux took place in September to BFA member Tony Maggs who will be using the rugged 4×4 to help him manage his honey bee colonies located in Derbyshire and the Peak District.
Maggs has a wealth of experience with looking after bees having started The Honey Pot back in 1990 with premises now based at the Trent Business Centre, Long Eaton in Derbyshire.
A supplier of beekeeping equipment and supporting local farmers' markets with his honey, Maggs also provides demonstrations and talks on the art of beekeeping.
On taking delivery of his Hilux, Tony said: "Following the deal with Toyota, I looked into the specification of the Hilux and after asking around several other bee farmers who already own one. They all told me what a good vehicle it is especially its reliability.
"The Toyota dealer at Derby and vehicle brochure proved very useful in choosing the right model and selecting the extras to help with my specific needs and after nearly two months of ownership, I am delighted with the Hilux."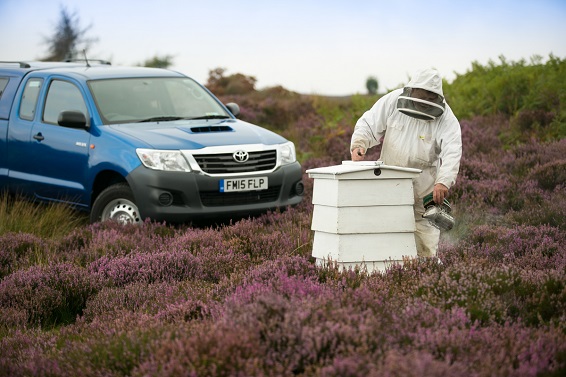 Alex Ellis, Membership and Administration Officer for the BFA, who helped arrange the details said: "The BFA represents around 400 bee farming businesses. Its members produce honey throughout the UK and, in addition, provide contract pollination services to farmers to ensure food crops are effectively pollinated.
"I am delighted that this new scheme will enable BFA members to improve business efficiency and competitiveness, through access to the market-leading Hilux 4×4 Pick-up in particular, to provide them with reliable transport and towing capacity both on and off-road."
For more information and details about the Toyota Hilux range visit www.toyota.co.uk.
For information about the Bee Farmers' Association visit www.beefarmers.co.uk.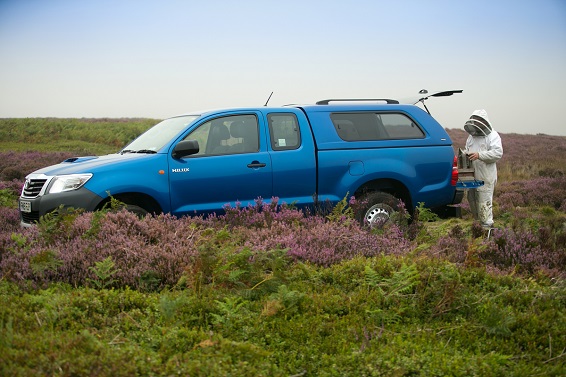 Details in this article were correct at the time of publication.