This is one of the mini remote control Hilux trucks that have been helping the IAAF World Championships and World Para Athletics Championships go better in London this summer.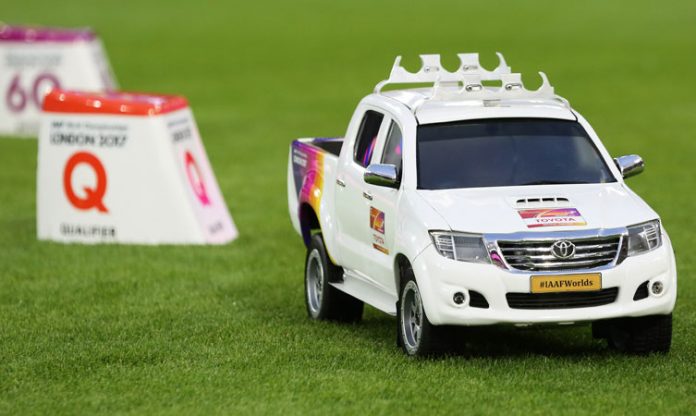 Their job is to retrieve the thrown items of competitors. After an athlete has thrown their javelin, hammer or discus, the car is loaded up and sprints back to the athletes at speeds of up to 24 mile per hour.
The trucks, decked out in the official IAAF World Championships livery that the Mirai sported as it led the marathon runners, each weighs 24kg and run on a 2,600W electric motor – which takes just an hour to charge to maximum capacity.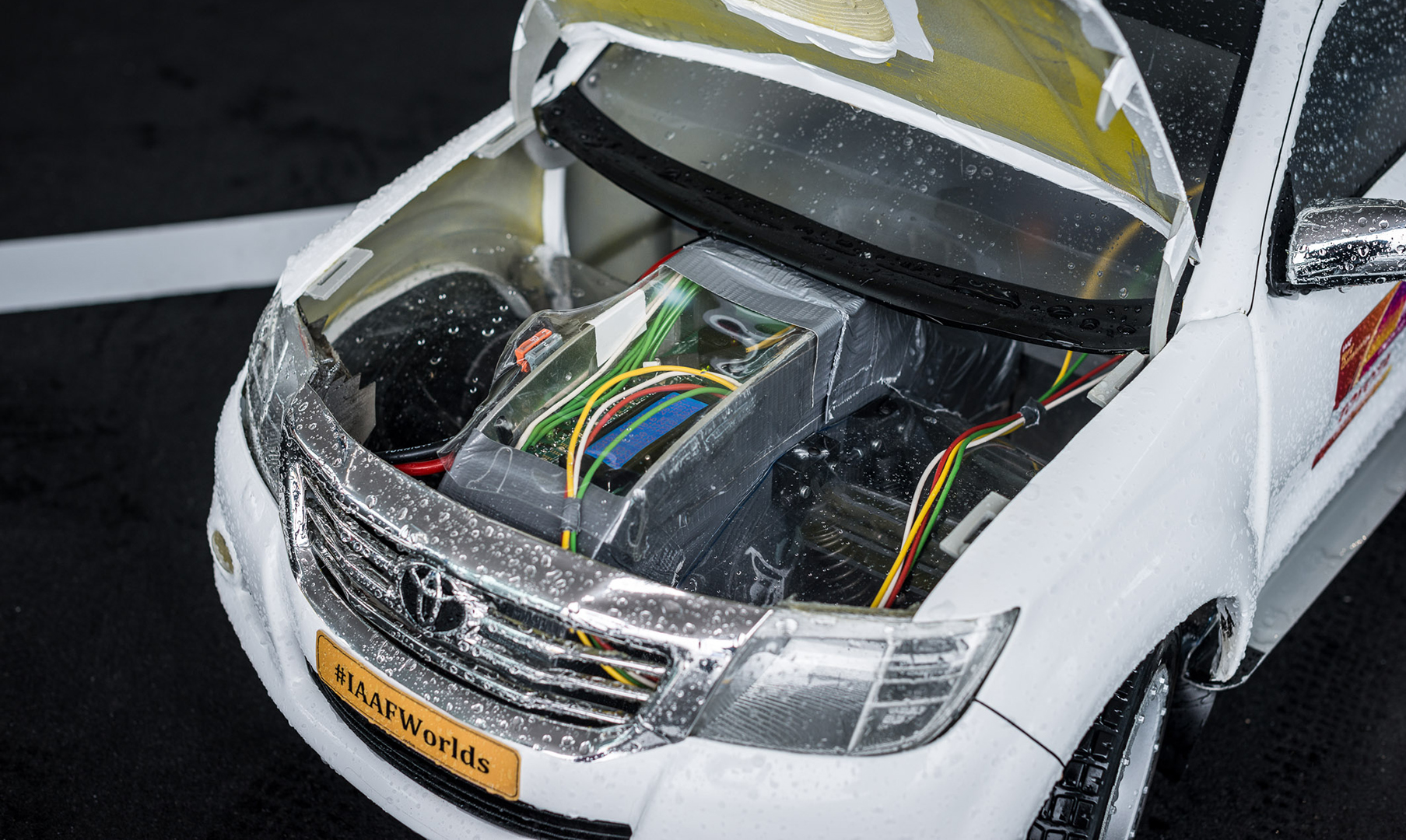 Made in Switzerland the mini Hilux models are 1:4.44 in scale, and have proven just as tough as their full-size counterparts. They're capable of carrying up to 10kg (one hammer, three discuses or three javelins).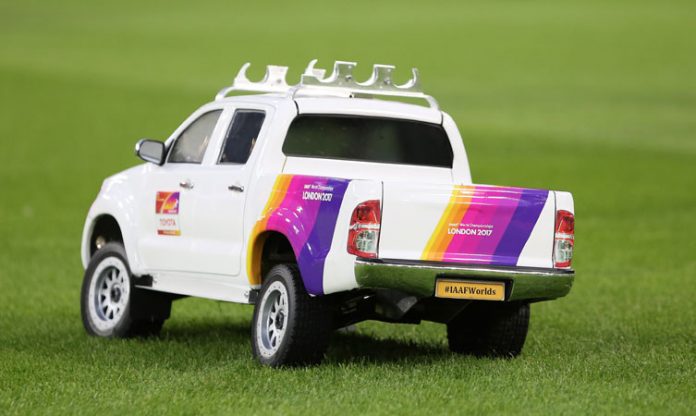 The trucks were built by Christian Riedel, a former multi-disciplined athlete (1500m, 3000m Steeple, 5000m, half marathon). They were originally built for the 2014 European Championships in Zurich, and after the World Championships in London will continue to be used at various large athletics meetings in Switzerland.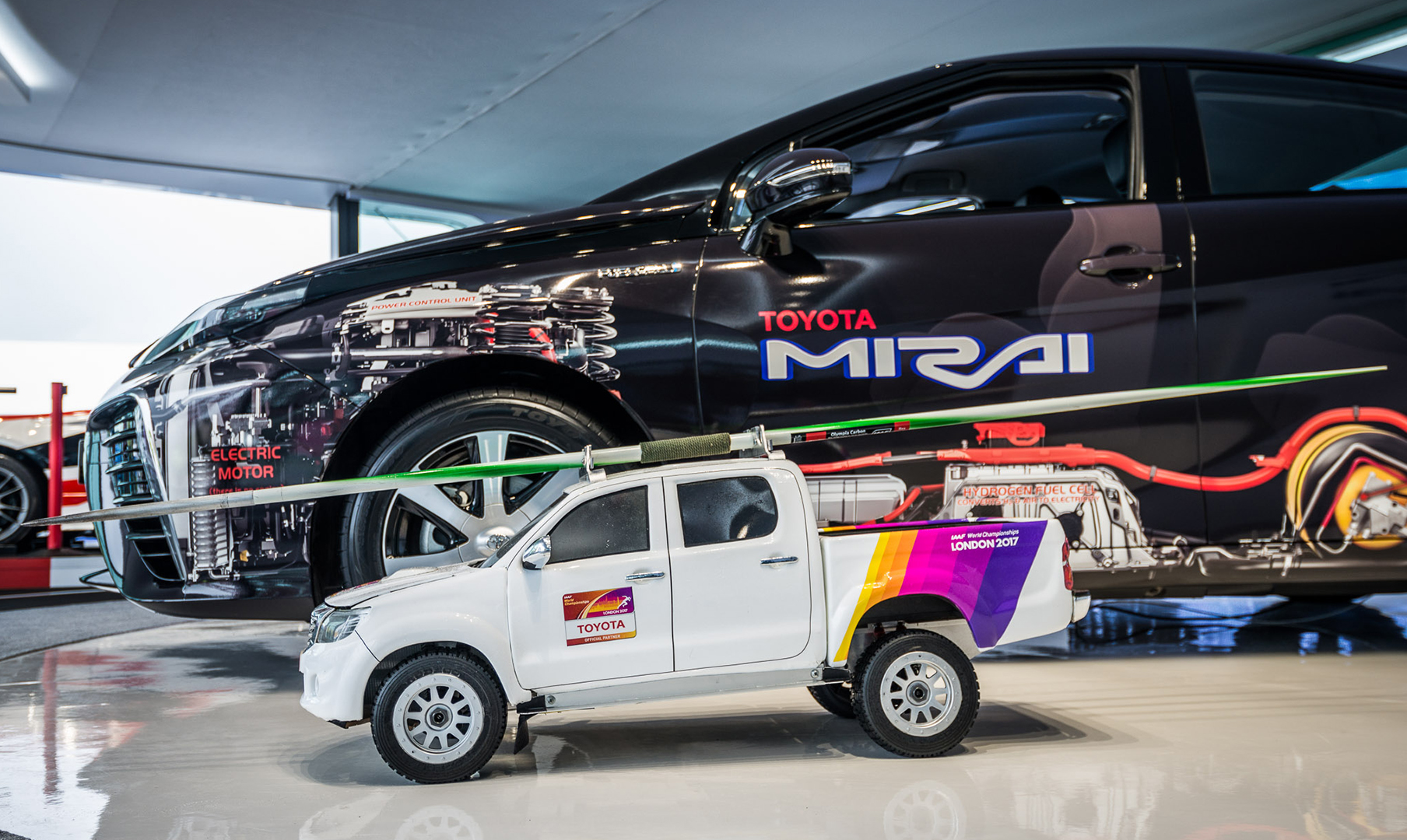 With every great truck comes a great driver, and the remote control Hilux models are no different. As well as Christian, the trucks have been controlled by amateur athletes Roman Isler and Dario Meier.
We met Roman at the Toyota stand in the World Championships Hero Village in London – where everything from the hydrogen-powered Mirai to the full-blooded Yaris GRMN hot hatch are on display.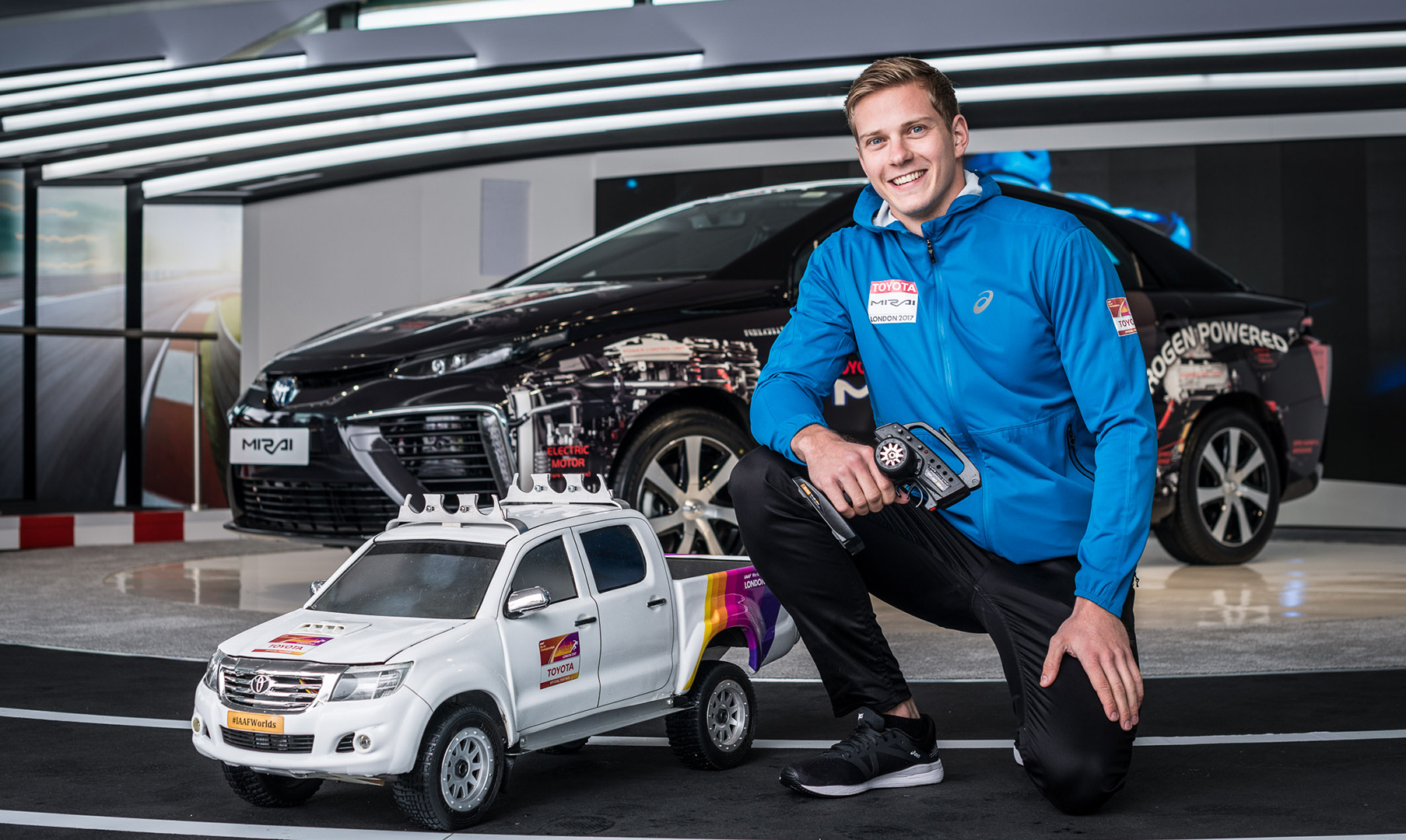 "It's a nice feeling to stand in the middle of the field, surrounded by good athletes," he told us when we asked what it was like to play a role in keeping the Championships moving. "The atmosphere in the stadium is amazing."
The miniature remote control Hilux models (which are actually slightly larger than Toyota GB's own set of remote controlled trucks) will be working hard right up until the end of the World Championships – let us know if you spot them!
Miniature Hilux
Full-size Hilux
Engine/Motor
2600W Brushless Outrunner
2.4-litre D-4D
Kerbweight
24kg
Up to 2,160kg
Gross weight
34kg
Up to 3,210kg
Top speed
24mph
106mph
Suspension
Combination of hydraulic and coil spring
Front: Double wishbone
Rear: Leaf springs, rigid axle
Transmission
Front differential gear
6-speed Auto/Manual
Dimensions
1180 x 480 x 440mm
5330 x 1855 x 1815mm
Price
Priceless
From 19,711 (ex VAT)
Details in this article were correct at the time of publication.