Passionate about getting young people active and encouraging participation in sport, Laura Kenny is Great Britain's most successful female athlete of all time. With four Olympic gold medals and a beautiful family, this elite athlete, who is an author and a role model, hopes to inspire budding sportsmen to break down barriers.
Having won her first gold medals at London 2012 in the team pursuit and multi-discipline omnium event, Laura followed this up by successfully defending both titles at Rio 2016. She has been the lead ambassador for the Toyota GB participation campaign 'I am Team GB' and will continue to support with this in 2020.
We caught up with Laura to find out what keeps her going and how she juggles motherhood and training.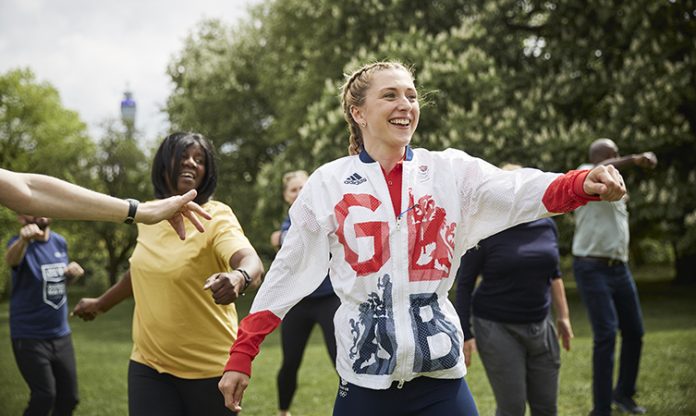 What are your hopes and expectations for 2020 and how do you set them?
Laura: "The Olympics is the main target, although we have the world championships as well this year. As bike riders, every race we go into, we hope to win. I would like to get selected for the three events at the Olympics and eventually ride two Olympic events, if not three."
We hear you don't eat fruits and that strawberries are your bigger offenders. What does your diet look like?
"I try to think of it as a balance to be honest. I don't really overthink it. I'm not the type of athlete who looks into everything I eat. I try to have the right things at the right time. For example, if we're in the strength phase of training, I try to have lots of protein. If we're on the endurance block on the road, then carbohydrates. We're also lucky that we have a nutritionist who helps with looking at what we eat when."
What is your favourite song to listen to prior to competing?
"I don't have one song that I listen to. I usually listen to UK Top 40. I don't really use music to get me into the zone."
What mental tool do you use under pressure?
I'm one of the most nervous Olympic champions I've ever met
"It's quite common knowledge that I'm a nervous person. I'd say I'm one of the most nervous Olympic champions I've ever met. But I learnt to deal with it by just accepting that's the feeling I will get before a bike race. I've never really done anything to change it because it makes me feel ready. If I feel really nervous before a bike race I know I really care about it. So I just accept that's the way I'm going to feel and just go and race my bike."
You've written a book 'The Inside Track' with your husband, Jason, where you've mentioned that you wish female issues weren't taboo. What message would you like to give young girls to overcome their mental and physical challenges?
"For me, the book was a really good platform to be really open and honest about periods and being on the pill. I believe that it can be a real barrier for young girls who want to get into sports or are already in sports but are struggling and don't know who to speak to. I just want girls to be able to go and speak to their coaches whether they're male or female and just be able to say how it is. It's one of those things where it can be a really tough time in life in general and particularly when you're trying to compete as well.
"Different people have different experiences. Some of the girls in our team have really bad cramps. There are also things like the pill which can help change the experience you're having and that for me always works. If we can speak about it, it means there is a bigger understanding and more females may actually choose to stay in sports at a younger age and not get put off just because they have no one to speak to about it."
You have the cutest son! How do you juggle motherhood and training?
"I believe it's about being really organised. We just try to balance it. If I'm out on a bike, Jason's at home looking after Albie and vice-versa. On the other days when we're both away training, we're really lucky that Albie's grandparents look after him and we don't have to worry about child care or train at specific times because they just come around to look after him.
"While this has worked really well, it is really hard leaving him too. We go on a lot of training camps as an endurance team so it means that every now and again I have to have a week away from Albie which is obviously tough. But I do remind myself that it is for such a short period of time and I'll be back after the Olympics and just be mum."
You're currently driving a Toyota Hilux. What do you use it for?
My Toyota Hilux has such a big boot. I literally just throw my bikes in
"My Toyota is great! It has such a big boot and I literally just throw my bikes in. It doesn't look like a family car. We put Albie in the back and the dogs in the pick-up section and we're away. We don't really have to worry about them being filthy thanks to the dog bed at the back. It's such an easy car and big enough for the bikes, which is really important for us."
What emotions do you feel when you win?
"If you've been training for a really long time like I remember the Europeans back in 2018 in particular where I won the elimination race. It was the first race since having Albie that I came back for and won. The feeling of crossing the finish line since 2016 makes you feel all kinds of emotions. Sometimes relief, depending on the pressure I am under. But most of the time just sheer joy that I've won a bike race."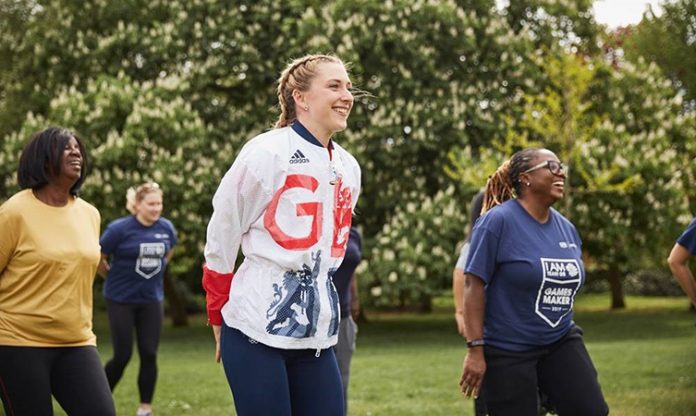 Thank you for your time, Laura. We wish you all the very best in Tokyo 2020.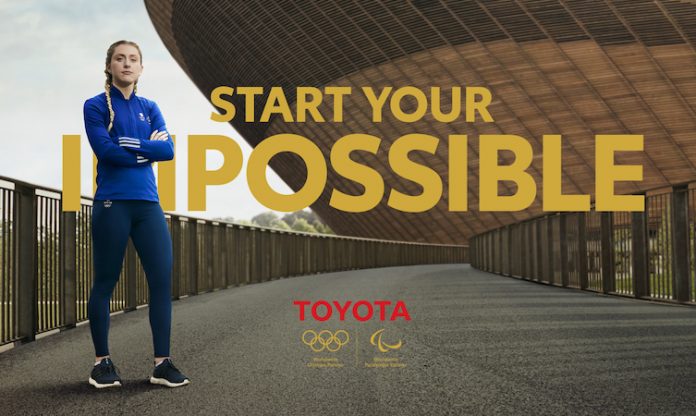 Keep an eye on the Toyota GB blog to learn more about our Team Toyota Olympic and Paralympic ambassadors – next up is Jonnie Peacock.
Laura Kenny was speaking to Neha Aggarwal