Jonnie Peacock, the two-time Paralympic champion, was one of the stars of the London Paralympic Games in 2012 when he made history by winning the T44 100m at the age of just 19.
He has since gone on to win every major medal available, including another 100m Paralympic Gold at Rio 2016. Jonnie has been Toyota GB's lead ambassador for Parasport, the initiative which aims to make it easier for disabled people in the UK to get active.
We caught up with Jonnie to find out how he sets his goals and copes with pressure.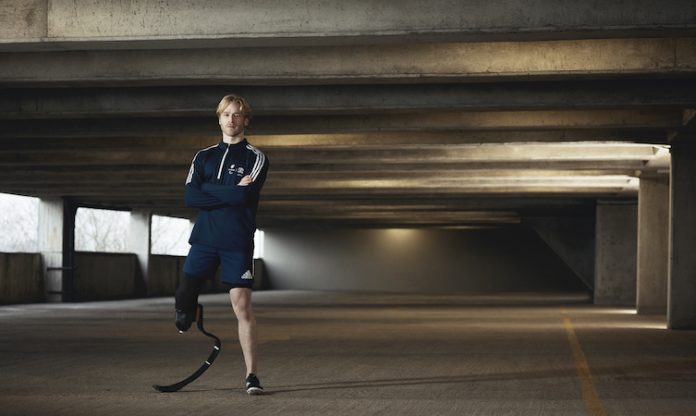 What are your hopes and expectations for 2020 and how do you set them?
JP: "Normally it's just day-to-day [things] like being healthy, eating at the right time and solid all-round training. I underwent knee surgery three months ago, so currently my aspirations are to be healthier and get back in good shape in time for Tokyo."
Why is Parasport important to you?
The parasport program is close to my heart because it's important that you don't feel different at all.
"The Parasport program is so important. It's close to my heart because it's important that you don't feel different at all. It's pretty encouraging when you go there the first day to get involved in parasport and feel normal. I feel it's really cool to be around other people like yourself and have a good time."
Do you have a lucky charm or follow any pre-race rituals?
"I have a medal that was given to my grandfather in the war. I requested it to be given to me by my mother before my first international [event]. After Rio 2016, I lost it because I didn't have any pockets so I had just taped it onto my blade​. Luckily it was handed in. I was so worried!"
What one word describes you?
"Stubborn." 
How did you come into sports? Who inspired you as a young athlete?
"I was always a sportsman to be honest. I loved it every bit of it. Whenever I'd see a ball, you'd find me kicking it no matter what – I loved playing sports. I think it was David Beckham who inspired me a lot while growing up and I loved all his different hair styles too!"
What is your favourite food to eat the night before a big competition?
"You know what, that's difficult! Good nutrition and really high carbs are really the way to go. I know people think that because you're a sprinter you don't need carbs as you're running a short lap. But the amount of energy you need to excel in big championships, you need to make sure you're well fuelled so a big meal goes a long way. Most of the time we're in hotels so we get what we're given but I try to ensure I'm well energised with the right amount of protein and fat."
What emotions do you feel when you win?
"It's hard to describe that to be honest. It's a lot of feelings. I think it depends on the situation because some wins mean more than others. I race throughout the year so the timing plays an important part. If I get a good time, I'm happy, if I get a bad time, I feel really low. But a win's always really cool and it's something you try to achieve."
What is your favourite song to listen to prior to competing?
"It's mostly Lose Yourself by Eminem that pumps me up."
What do you like the most about Toyota RAV 4? What do you use it for?
"Everything – it's an all-round really good car. The thing I love the most about it is its power. It's a really good-powered car and holds itself well. The power combined with it being economical makes it pretty cool."
Toyota conveys 'Start Your Impossible', a message that encapsulates Toyota's strong desire to recognize and help with challenges faced by all. The way athletes like yourself challenge themselves to improve and reach their goals are inspirational and show the way to a better society. What would you say is your 'impossible' today and how do you train yourself to achieve it?
Life's in your control and it's what you make of it.
"Life's in your control and it's what you make of it. Ultimately, you're just constantly striving to be the best version of yourself by being better than you have been before. Whether it is a week ago, a month ago, a year ago… I try to set my goals to be stronger than before."
What tips would you give to budding athletes to cope with pressure?
"I think just enjoy it, really! Although pressure comes hand in hand with it, having the nerves to prove yourself is always important too. Nerves bring adrenalin because they add to your performance and push you to the next level. Most importantly it is about finding something you love because then you'll want to do it again and it'll keep you going else you'll just hate it."
Thank you for your time, Jonnie. We wish you all the very best in Tokyo 2020.
Keep an eye on the Toyota GB blog to learn more about our Team Toyota GB Olympic and Paralympic ambassadors – next up is Shauna Coxsey.
Jonnie Peacock was speaking to Neha Aggarwal