Alex Dowsett's rise to the top of professional cycle racing is remarkable. As the only able-bodied elite sportsperson in the world known to suffer from haemophilia, the condition which impairs the body's ability to create blood clots, he has remained determined in the face of adversity.
With his success in cycle road racing matched by a passion for motorsport instilled in him by his father, Toyota-driving touring car racer Phil Dowsett, the 31-year-old is an accomplished all-rounder.
He has a YouTube channel to document his racing and lifestyle and runs the charitable foundation Little Bleeders to raise awareness of haemophilia. He is bidding for a place at the Tokyo Olympics next year and has recently been appointed as one of Toyota's athlete ambassadors. We caught up with him to find out how he is adjusting his life during the COVID-19 crisis. 
"It's definitely been a shock to the system," says Alex, who is a cycling time trial specialist. "I've spent months preparing for the Olympics and years of being a cyclist with no barriers to my job. I find the hardest part of the day is waking up, remembering that I'm in this state of waiting to get going again.
"But life is ok, I'm ticking over, staying at the point of fitness and weight that when I need to ramp my training up again I can easily and quickly. I was in a very good place fitness wise pre-lockdown and it's easy to maintain that. You really have to go off the rails to be starting from zero again!"
Reacting to lockdown
When not training, Alex spends his time playing Gran Turismo Sport with a full wheel and pedal setup which feedbacks in a way that isn't dissimilar to the real thing.
"I'm not bad at it, it's fun and passes time. I've picked up an online engineering course also, just to understand more about man, machine, bike and car."
My goal has been shifted a year, not ruled out
"It's a comfort knowing that all of us cyclists and athletes are in the same boat. During the last two Olympic cycles I've been ruled out of contention for selection through injury. For London 2012 in March, I broke an elbow and had serious post surgery complications which scuppered any hopes of competing there. For Rio 2016, the scar and plate from a broken collarbone I sustained the year prior had opened up and the metal plate was exposed through the skin.
"I had to go into surgery quite quickly and that finished any opportunities I had to show I was worthy of Olympic selection. Not to say I'd definitely have been selected –competition within the GB team is fierce – but I was denied the opportunity to try. In the back of my mind I wondered if anything would scupper this year, but I didn't envisage a global pandemic being the culprit! But I'm okay with it, my goal has been shifted a year, not ruled out so I'm rolling with the punches and resetting for another assault at the Olympics."
No harm in taking a break
Alex says it's important for athletes to take a mental break to cope with the current situation: "Training for no goal puts a much higher strain on your mental state and when things pick up I'd rather be fresh and ready to go than mentally fatigued. It's easy to keep things ticking over: don't stop, just don't run yourself into the ground. Take a day or two off, but don't take 10 days. Most of all, be responsible. This global crisis is bigger than sport and it's easy for us sportsmen and women to think our own world and subsequently the world revolves around a sport, but this affects everyone and we all need to band together and get through it as a priority."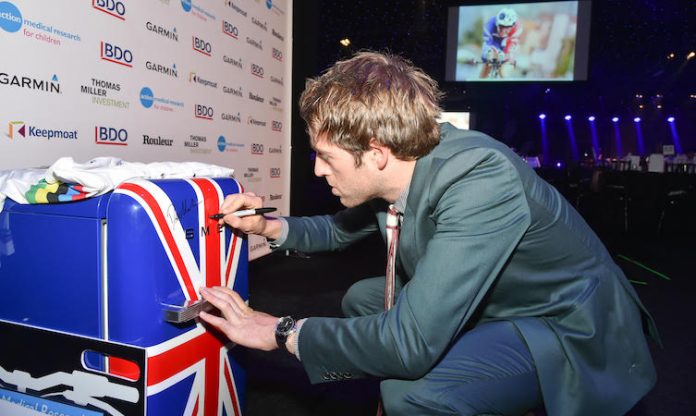 His charity, Little Bleeders, set up to support young people with blood disorders, has been been very active in ensuring that whilst medical resources are poured into fighting COVID-19, haemophilia is still supported by being a platform to talk to families and patients that may be struggling or need reassurance, along with helping to spread key messages and contacting the NHS for emergency situations.
Everyone is NHS now, but haemophiliacs have been in their debt for a lifetime.
"Our ethos at Little Bleeders is 'Move More, Be More' and it's important to provide tools and resources to help during this time. We're encouraging everyone with haemophilia to make sure they remain active. Being fit and healthy compliments the medication to keep any bleeding episodes at bay and whilst everyone is inside it's important to remain active at a time when it'd be easy not to." 
Inspired by a racing father
Alex believes father Phil's motor racing stories had a huge hand in inspiring him to ride into sport: "I saw Dad's trophy cabinet and pictures on the wall every day as a kid and that, combined with some other factors, makes you strive to be more.
"Dad raced the British Touring Car Championship  in a Corolla and endurance races in a Supra. I'm an avid motor racing fan, having grown up with it and our whole family is in the trade. It's fair to say our family get-together conversations centre more around cars than bikes! I've done a lot of karting and a few bits and pieces on track. I'm hoping when my cycling career comes to a close I can take up some kind of car racing." 
Seizing the moment
Alex's speciality, time trialling, is all about seizing the perfect opportunity. He says: "It's me against the clock and fastest time wins as opposed to the mass start races.
"With the exception of major championships, all my time trial opportunities come as part of a stage race. So take the Tour de France for example; I might have to endure two weeks of 100-mile days of riding before I get the opportunity to go for a result for myself, which may be over a stage as short as eight miles.
"Aerodynamics and strategy is key on race day but I have to manage myself beforehand in the days leading up to it, trying to conserve energy while remaining competitive within the race or helping my teammates in their objectives. I'll have a job to do every day in a race from getting water bottles to leading out the sprinter into the final kilometre at 40mph, but when it comes to the time trial, it's my day and my opportunity."
Training hard for Tokyo 2020, Alex's goal has gone from being six months away to eighteen months. 
"We have been looking forward to the World Championships in Switzerland. We've looked for the positives in the pushback of the Olympics as well and that's making advances in how to make me go faster. More time means more speed, so this could be the best thing that ever happened to my Tokyo Olympic campaign.  For now though, I'm resting up getting ready to go again with the same intensity and impetus I had before the crisis."
Still training hard
Alex trains up to three times a day and five or six days per week, with his sessions involving riding and strength and conditioning work. 
" Single sessions will be anything up to seven hours in length covering 200km (125 miles) at times. Or there'll be shorter sessions at a much higher intensity. When I'm not training rest becomes the priority so that's sleeping, or a sofa with Netflix on. Chanel, my other half, keeps tabs on my nutrition and makes sure I'm in the best place to attack the next day's training. It's very much a team effort."
Toyota conveys 'Start Your Impossible', a message that encapsulates our strong desire to recognise and help with challenges faced by all. How does Alex start his impossible?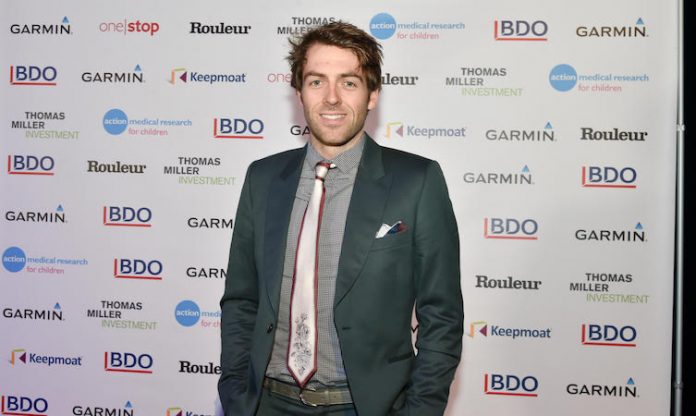 "I'm not sure which challenge is bigger, the four-year goal of a medal at the Olympics or the daily willpower needed to avoid chocolate! Alongside chocolate, my impossible today is the Olympics. I've achieved just about everything else in cycling and can be proud of that, of course there's always more but the Olympics and a medal there is the pinnacle of sport and this is something that's eluded me for 12-16 years now for one reason or another. It's my motivation when I wake up in the morning and my motivation to train and work as hard as I do.
"I make every decision based on what's right or my Olympic goals or not, whether that be what time I go to bed, whether I do that extra hour or extra interval on the bike or whether I dig the chocolate out the freezer."
Keeping your eyes on the prize
Alex believes in setting mini objectives and keeping them fun and achievable:  "Training to just 'get fit' or 'lose weight' is too vague, unobtainable and open ended.
"A winter goal I've had for the winter just gone has been to improve my flexibility and I've gone from being a couple of inches away from touching my toes to being frighteningly close to putting a hand flat on the floor. So look at some different goals as well like this, just make sure they're achievable and within grasp and then focus on the next one, this will help keep your motivation intact."
Encouraging young cyclists and athletes, Alex believes in fully immersing yourself in your chosen discipline. 
"If your favourite sport has different categories like cycling does then try them all – you never know if you'll have a hidden talent for one of them. I'd recommend throwing yourself into as many different sports as you can, you may stumble across one you never even considered and that could blossom into a successful career or a hobby you love. This was the case for me with cycling and it ended up being both!"
Alex Dowswett was speaking to Neha Aggarwal