If you're prone to suffering from feelings of inadequacy, look away now. We say this because US-based mechanical engineer, Eric Harrell, creator of a 3D-printed Toyota 22R-E engine, has now built a working 5-speed Toyota gearbox using the same method.
Speaking to American tech website 3D Print.com, Eric spoke of the success of his engine build and his reasons for wanting to take on the transmission challenge.
Eric said: "I made the transmission due to the the success of my first upload, the 4 cylinder Toyota engine. The overall number of people that were interested was overwhelming. I never thought that many people would be interested in it, yet actually print and build it, due to the shear complexity and print time involved. So far eight people have made the engine and many more are in the process."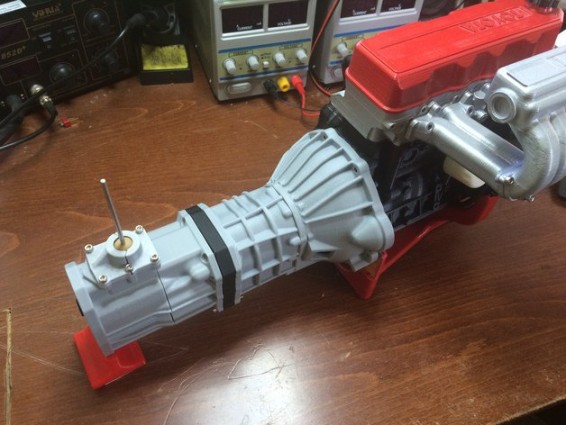 Almost all of the components required to build the scale transmission were 3D-printed using a desktop printer, but some smaller parts such rods, bearings, washers and screws were added afterwards.
According to Eric, it takes around 48 hours to print out all of the pieces needed to put the transmission together. Assembly time is dependent on the individual who is constructing the transmission.
"If one was to build either my transmission or engine, they would have a pretty good idea of how to put an actual engine together since these are modeled after real parts," says Eric. He adds: "The transmission works exactly like most manual transmissions found in any car or truck, however I can barely explain how it works. It's fairly hard to grasp unless you assemble one or see an animation of one opened up."
The scale transmission which Eric has built was designed specifically for his 3D-printed 22R-E engine. The real 22R-E-coded engine was introduced in 1981 and appeared in such Toyota models as the Toyota Hilux Surf. R-Series engines have appeared in a number of key Toyota models from the Celica to the Hiace.
Watch Eric's transmission in action below.