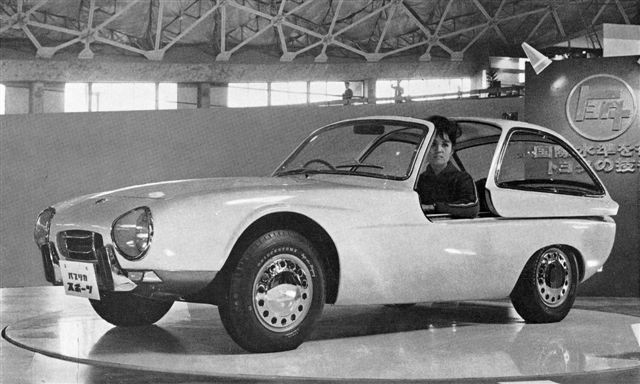 The Toyota Publica Sports concept, shown at the 1962 Tokyo Motor Show, was a spin-off from the firm's existing Publica small car. The Publica was launched in 1961 as an affordable 'people's car' and while the two-door, three-box saloon was a sensible and practical proposition, its front-engined, rear-wheel drive layout made it ideal as a basis for a small, fun sports car.
However, the Publica Sports was more than just a sporty concept – it also signalled that Japan's auto industry was ready to emerge from the post-War austerity and engage with a new generation of younger car buyers. This much was evident from the design of the Publica Sports concept, which clothed the Publica's chassis and tiny boxer engine in a beautifully styled body.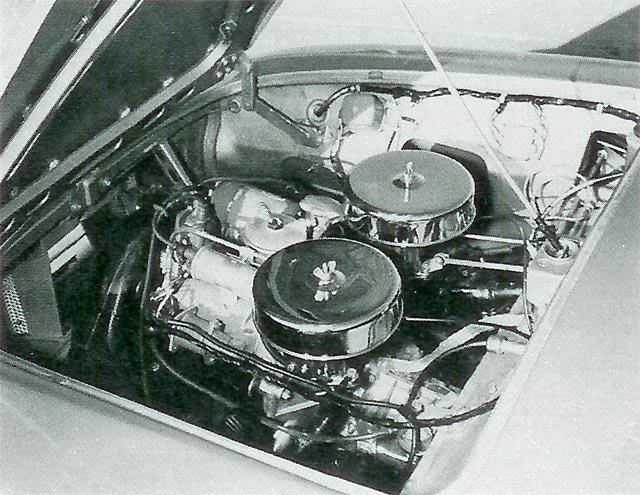 Rather than adopting a two-door roadster bodystyle, Toyota's project team retained a closed cockpit design on the concept but with an innovative twist. Instead of doors providing access to the two-seater interior, the entire upper glasshouse of the Publica Sports from the A-pillar backwards slid on rails, allowing occupants to step over the side and down into the car. It wouldn't have been a practical approach for a production model, but it was a brilliant way to capture the public's interest in a concept.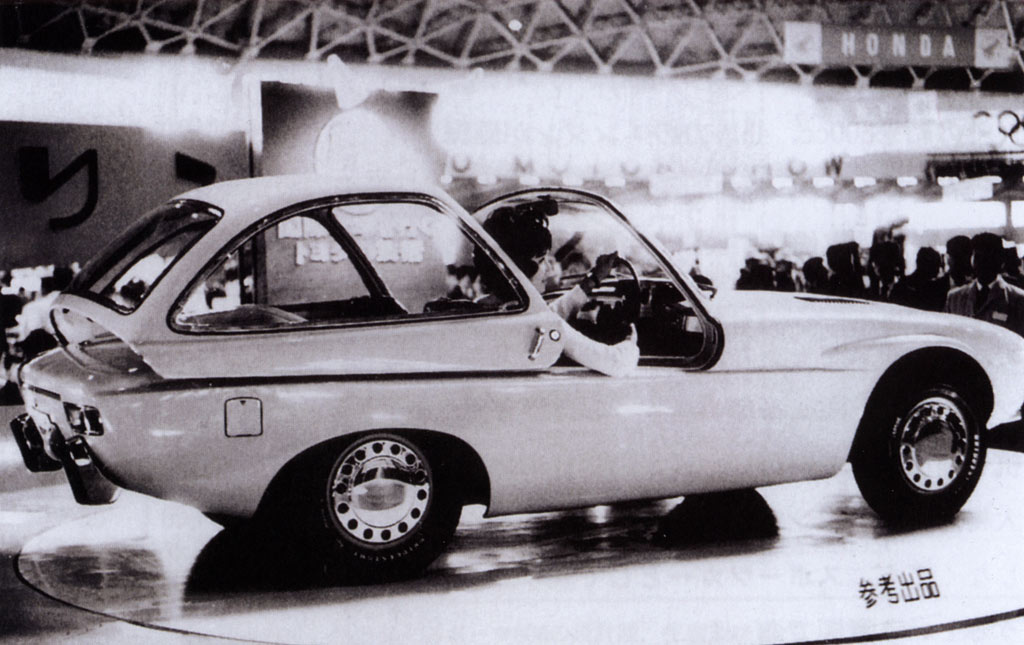 The Publica Sports concept of 1962 was followed three years later by a production version, called the Sports 800. The engine size grew to 790cc and its power increased to 45bhp, which was brilliant fun in a car with a kerb weight of less than 600kg. The Publica Sports' sliding canopy didn't survive the transition from concept to reality, instead replaced by conventional doors, but the Sports 800 did have a removable 'targa' roof panel that allowed buyers to enjoy a roadster feel without the compromises of a soft-top. Toyota also designed the roof panel so that it stowed in the boot when removed.
Interestingly, the Sports 800 subsequently went to spawn concepts itself. The first came in 1979 with the Sports 800 Gas Turbine Hybrid, which used a 22kW gas turbine engine to drive a generator, which in turn provided power to an electric motor driving the wheels. Much more recently, the Sports EV concept displayed at the 2010 Tokyo Auto Salon took a classic Sports 800 and equipped it with a single 28kW electric motor.
Explore other Toyota concepts in this series:
2014: Toyota FT-1
2013: Toyota i-Road
2011: Toyota Fun-vii
2011: Toyota FT-86 II Sports Concept
2003: Toyota FINE-S
2001: Toyota RSC
1995: Toyota Prius
1995: Toyota Moguls
1981: Toyota SV-2
1971: Toyota RV-1
1971: Toyota SV-1
1970: Toyota EX-7
See also: Looking into the future with Toyota's concept cars