After a revolution in design and material science throughout the 1960s, it was hardly surprising that many concept cars in the early 1970s presented an incredibly sleek and futuristic image, the point hammered home by attention-grabbing colour schemes. The Toyota EX-7 was just such a concept – an aerodynamic vision of a future where speed and style went hand-in-hand.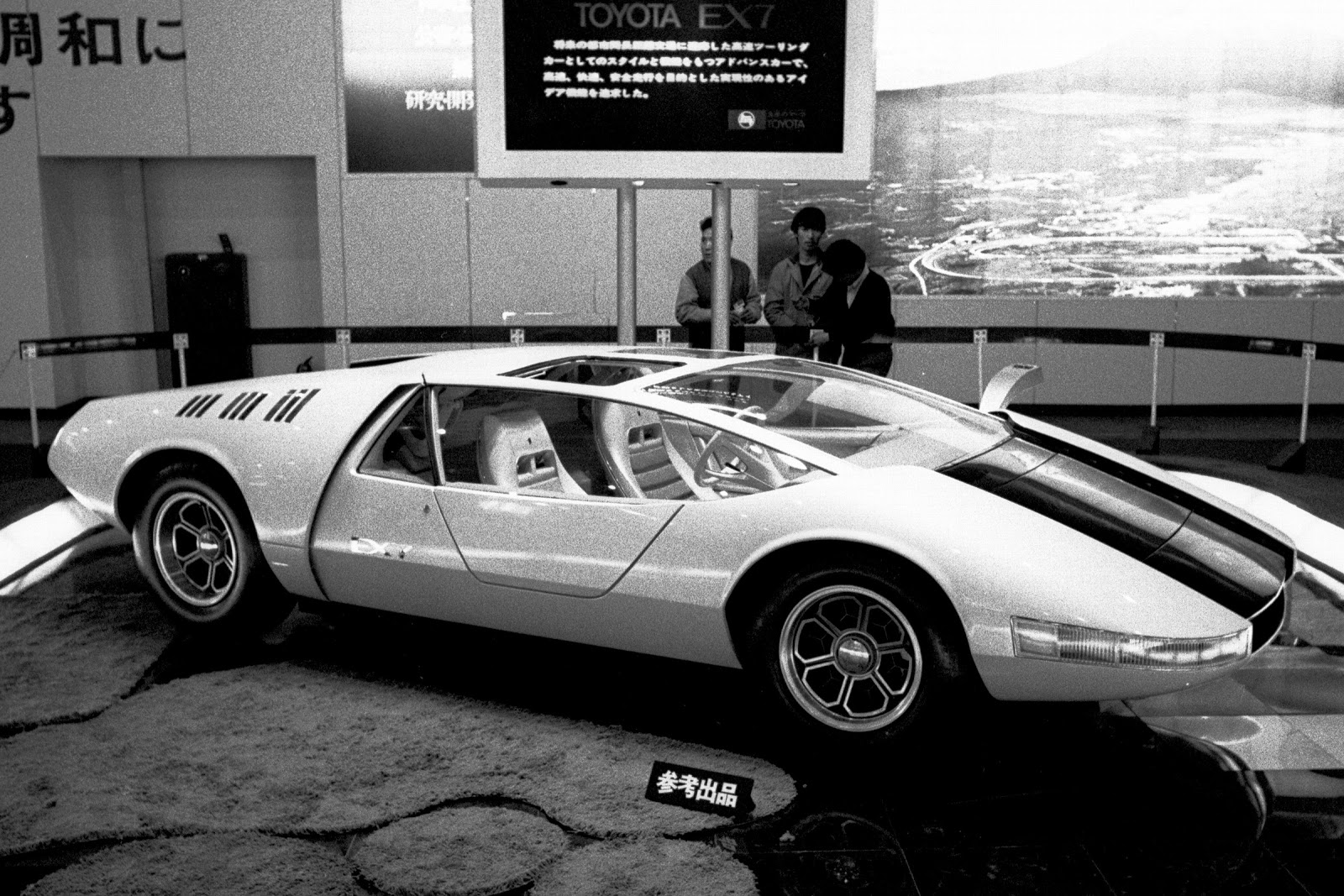 The Toyota EX-7 was the fourth in a series of experimental concepts (resulting in the 'EX' prefix), but on this occasion, the concept's suffix referred to its origins, the Can-Am-style Toyota 7 race car. The EX-7 was a design concept exploring what a supercar based upon the race car's running gear might be like, and the resulting two-seater represented quite a leap into the future.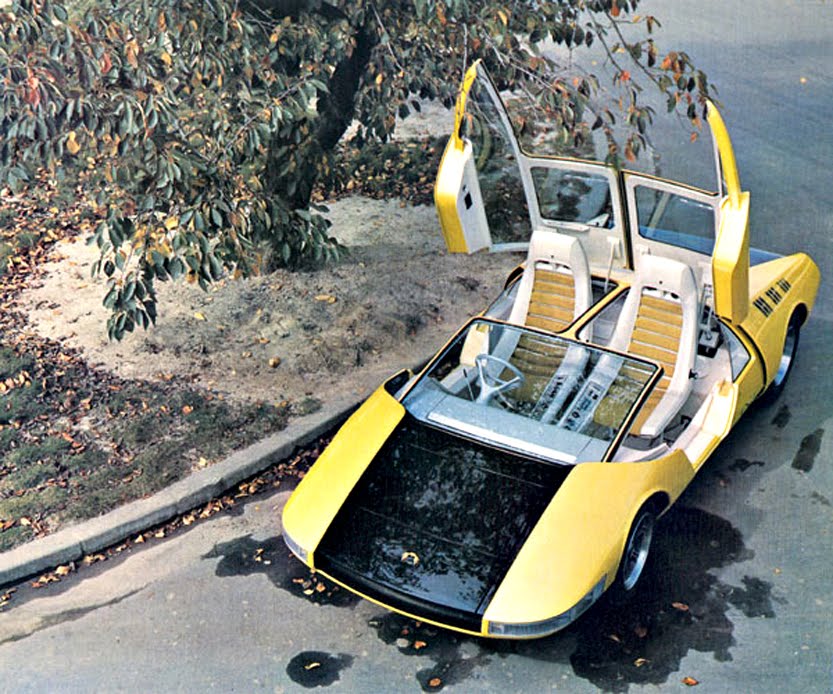 The concept's sharply raked nose flowed beautifully into a large windscreen, and two glass roof panels contributed to the light, airy feeling in the cabin. The two doors were hinged on the roof, lifting up rather than out, and as the doors opened, the seats were raised to improve interior access on the low-slung concept.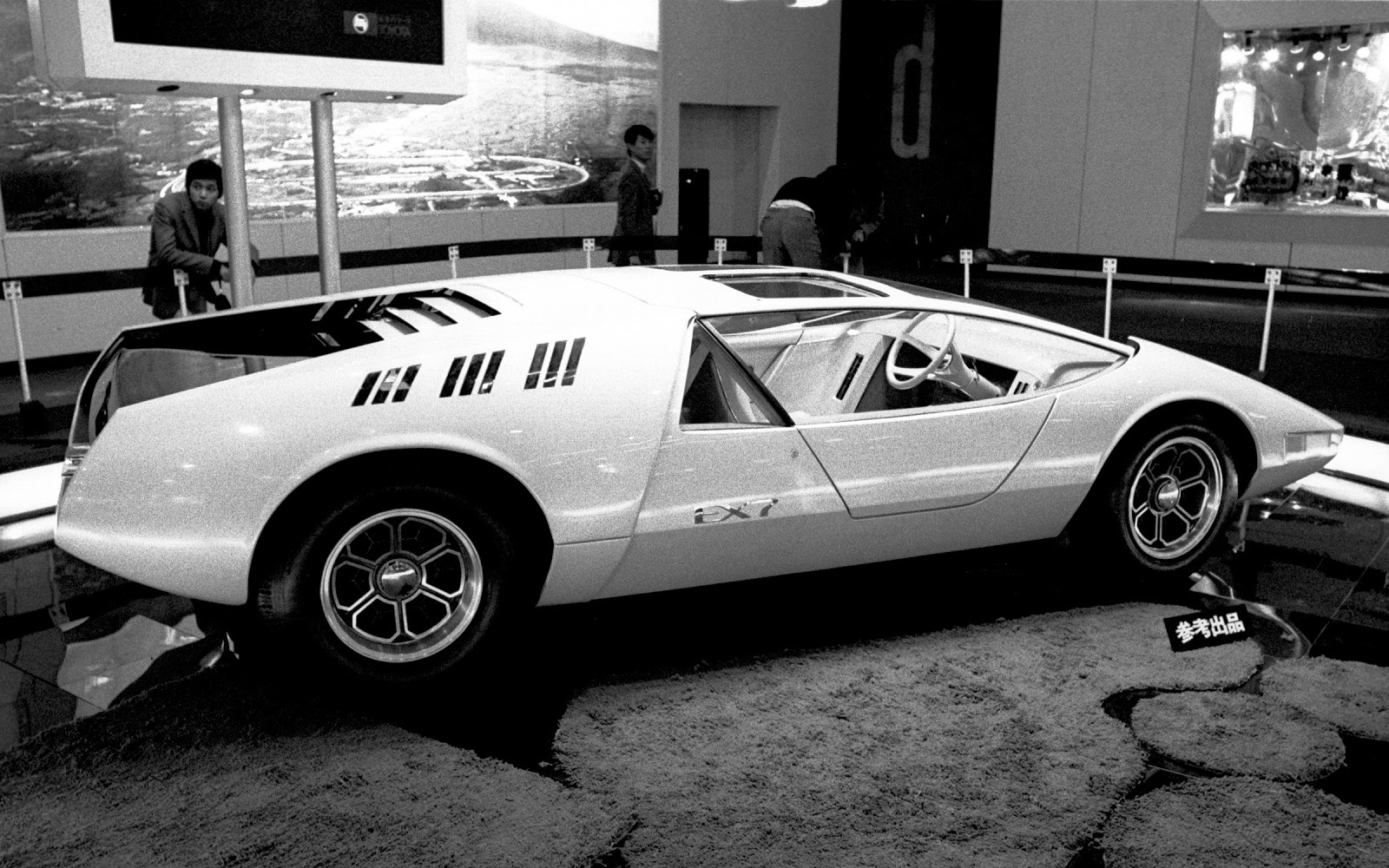 Underneath the rear deck was the Toyota 7-sourced engine, a large 5.0-litre V8 mounted amidships. There was one significant difference between the engines of the race car and concept, though – 800bhp was deemed to be overkill for a road car concept, so the Toyota 7's twin turbochargers were removed to detune the powerplant to 450bhp.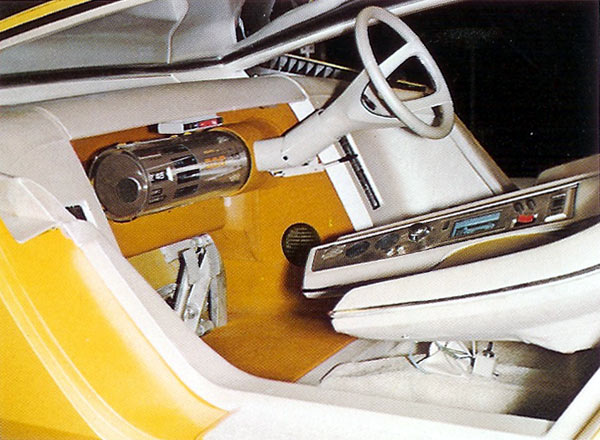 Inside, the Toyota EX-7 was pure fantasy. The inner bolsters of both seats extended forward to create a split centre consoles containing various switches and controls (and a top-loading cassette deck!), with the gearstick protruding between them. The steering wheel was a deeply dished affair and the dashboard was a silver cylinder containing a clock and numerical speedometer.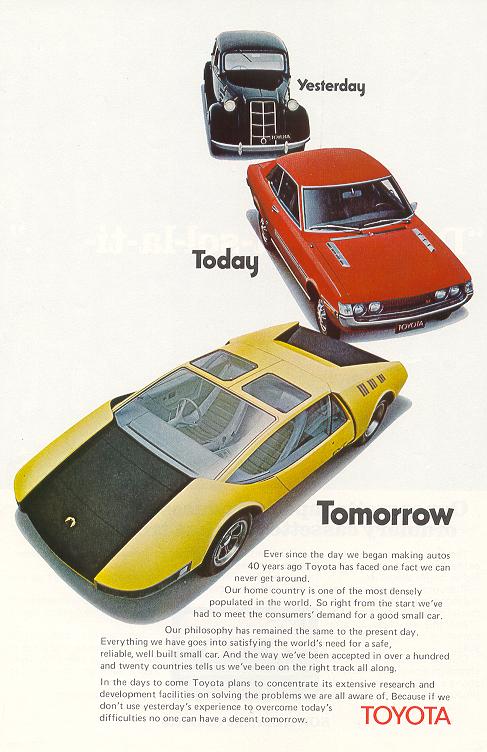 Clearly, Toyota never intended the EX-7 be anything other than a fantastical concept. Even so, that didn't prevent the company from using the EX-7 concept in its advertising material, forging a link between Toyota's past, present and future. In fact, the wording is strangely prescient of Toyota's brand slogan from 2001: 'Today, Tomorrow, Toyota'.
Explore other Toyota concepts in this series:
2014: Toyota FT-1
2013: Toyota i-Road
2011: Toyota Fun-vii
2011: Toyota FT-86 II Sports Concept
2003: Toyota FINE-S
2001: Toyota RSC
1995: Toyota Prius
1995: Toyota Moguls
1981: Toyota SV-2
1971: Toyota RV-1
1971: Toyota SV-1
1962: Toyota Publica Sports
See also: Looking into the future with Toyota's concept cars