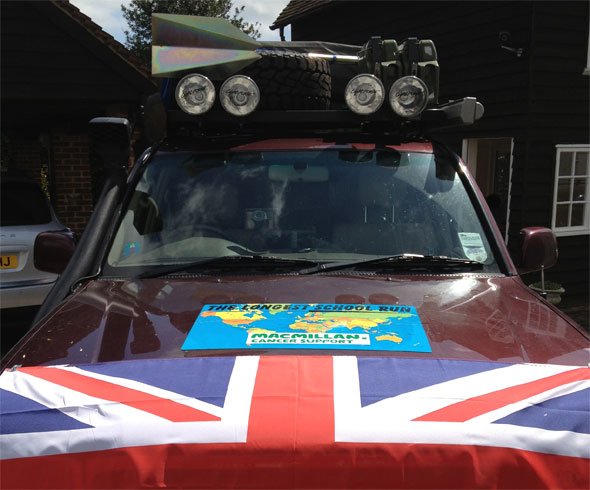 A father and son have set out in a 2002 Toyota Land Cruiser on what might be history's longest ever school run.
Ed Durgan and his father Graham are aiming to cover 12,000 miles from Littlewick Green in Berkshire all the way to McGill University in Montreal, Canada, where Ed will take a place studying political science in September.
Their long-way-around trek will see them take in northern Europe and Scandinavia, Russia, Kazakhstan, Mongolia and China before boarding a cargo ship and continuing their drive across the United States and into Canada in their 100-series Land Cruiser.
The intrepid pair set out last week and have already visited France, the Netherlands and Germany, even camping for the first time in Stockholm.
Edward told the Maidenhead Advertiser: "Neither Dad or I know how to fix a car, so if we break down in the Gobi desert then I guess we'll just sit down, have a cup of tea and hope a nice Mongolian can help us out.
"I decided to go with Dad because if I went with a friend then there'd be a high chance we'd fall out and possibly never speak to each other again – that can't really happen with Dad."
Graham, who is a self-employed businessman, hasn't been camping since 1975. Yet the pair's choice of vehicle to tackle this epic journey is inspired, for the Land Cruiser is widely recognised as one of the most reliable and unstoppable vehicles ever produced.
You can follow their adventure at www.thelongestschoolrun.com and on their Justgiving page, where they are raising funds for Macmillan Cancer Support.