When Castle Combe opened its track to the legion of rally fans across the UK at this year's Rally Day event we had no intention of missing out. Especially as it gave us a chance to catch up with Toyota's very own World Rally Championship superstar, Jari-Matti Latvala.
Jari-Matti was here to drive a car that had eluded him his whole life – the ST185 Celica GT-Four. The Group A machine remains Toyota's most successful rally car, helping to deliver three WRC drivers' titles in 1992, 1993 and 1994, plus two WRC manufacturers titles.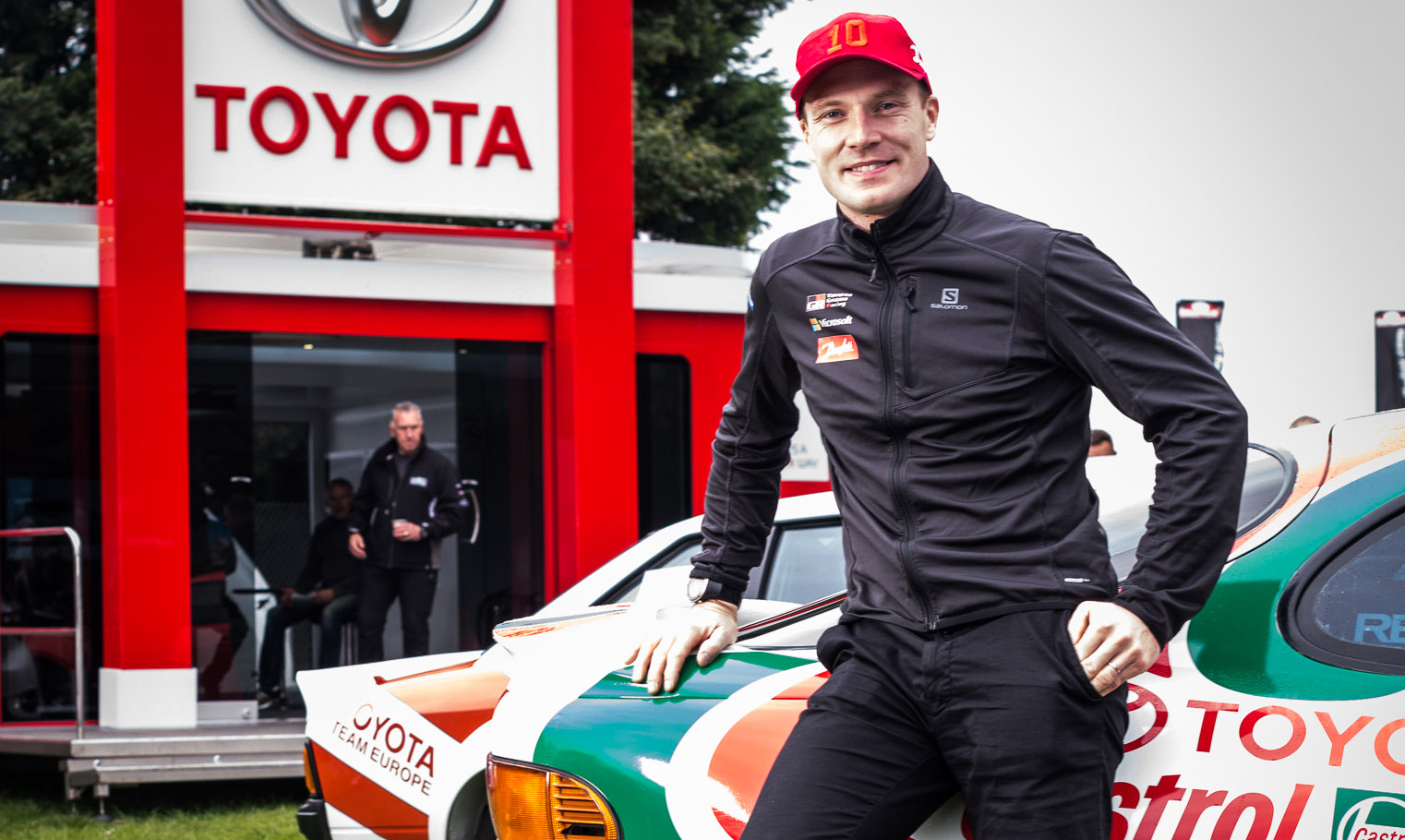 "I'm really looking forward to driving it because, like Mr Kankkunen said, the ST185 was the best car he ever drove," Jari-Matti excitedly told us. "I expect the Celica to feel powerful and maybe understeer a bit as I enter a corner. But once I get on to the throttle it should be very easy to control on the drifts."
Read more: Toyota strengthens links with GB Rally
That Jari-Matti hasn't been behind the wheel of this historic vehicle comes as a surprise. The Toyota Gazoo Racing World Rally Team driver has an enviable garage of his own that starts with the AE86 Toyota Corolla in which he began his career in Finland.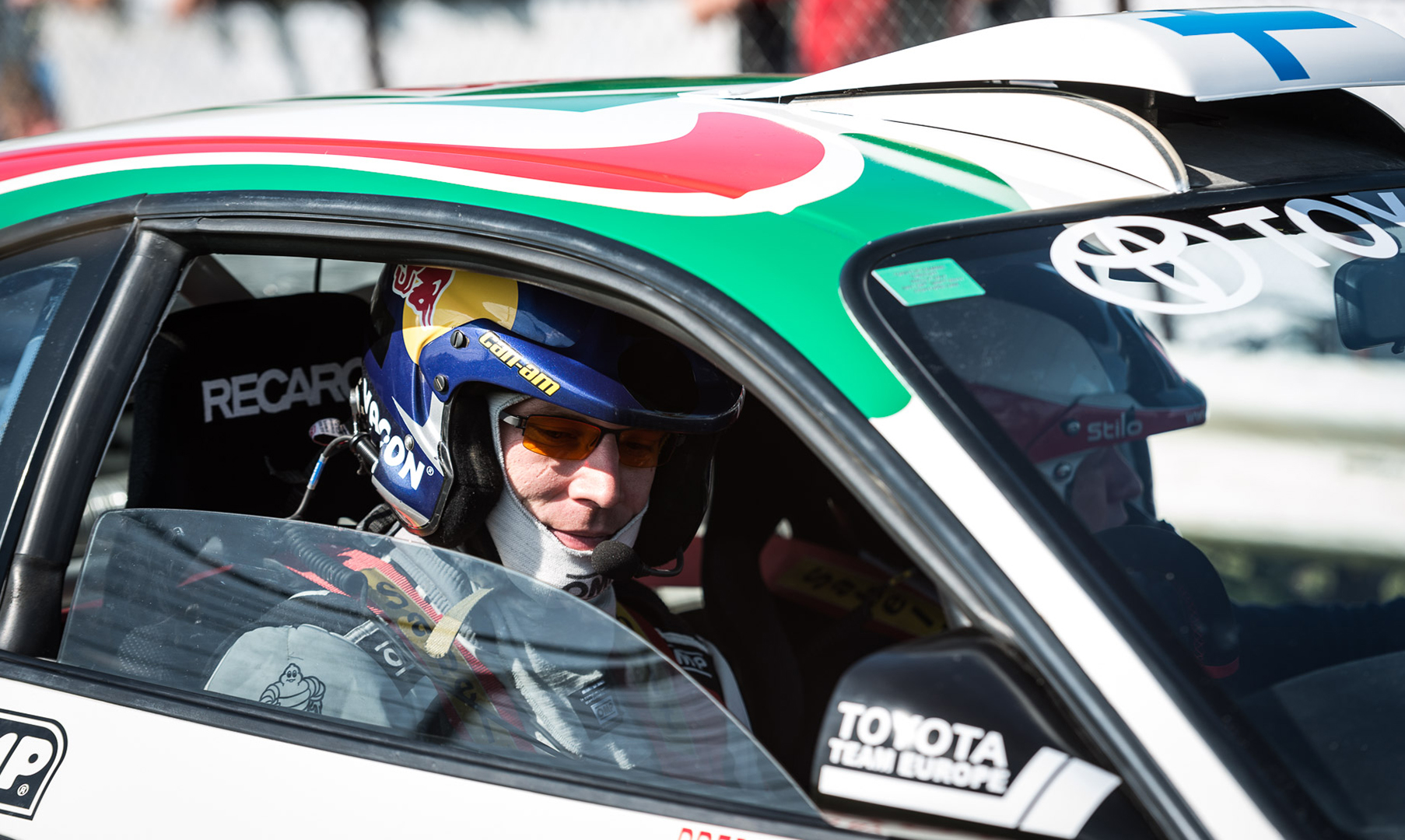 As Jari-Matti teased us with a seemingly never-ending list, he added: "I have a 1999 Corolla WRC, which I used in the Finnish championship and some of the World Rally Championship rounds when I was making my way as a privateer to a professional. The ST165 I have I now use for historic rallying, so the ST185 is the only one missing!"
Around the grounds of Castle Combe, Jari-Matti is held in awe like a popstar. A throng of fans is never too far away to ask him about the British rally in October, or request his autograph on Toyota Gazoo Racing merchandise, posters and – in one case – a sun visor.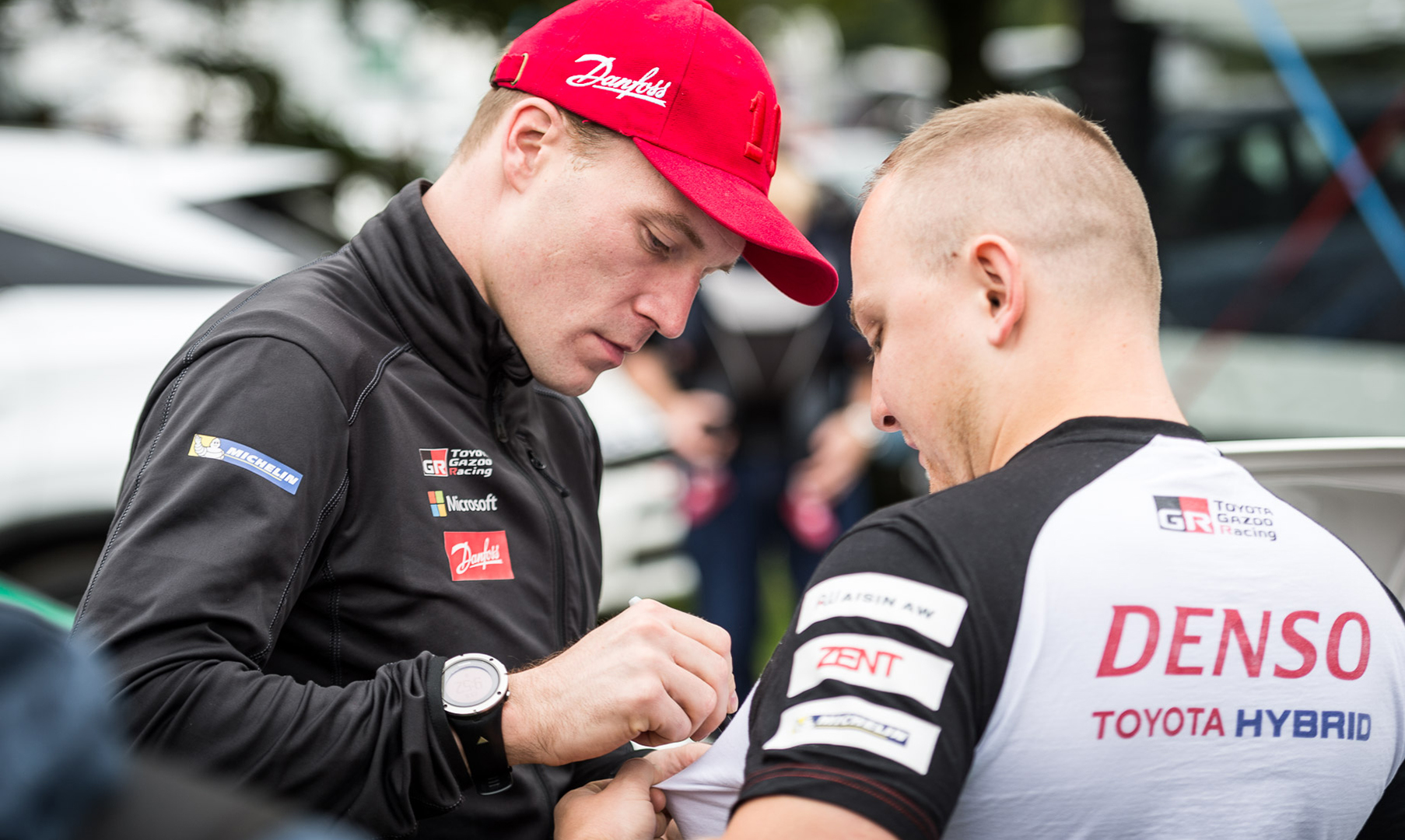 "When Toyota entered the World Rally Championship, I've seen more fans coming up. And they're fans that weren't following rallying but have come back because of Toyota. That is a great thing," Jari-Matti told us during his break from the crowds. "I really hope the British fans find their way to the special stages in the Welsh forests and the service park in Deeside."
Read more: Our Castrol-inspired GT86
Also making an appearance among the decades of Toyota rallying history is Toyota's next rally-inspired step, the Yaris GRMN. This full-blooded hot hatch is the road-going embodiment of Toyota's refreshed success on the world rally stage, and the limited-edition model caused a stir throughout the day.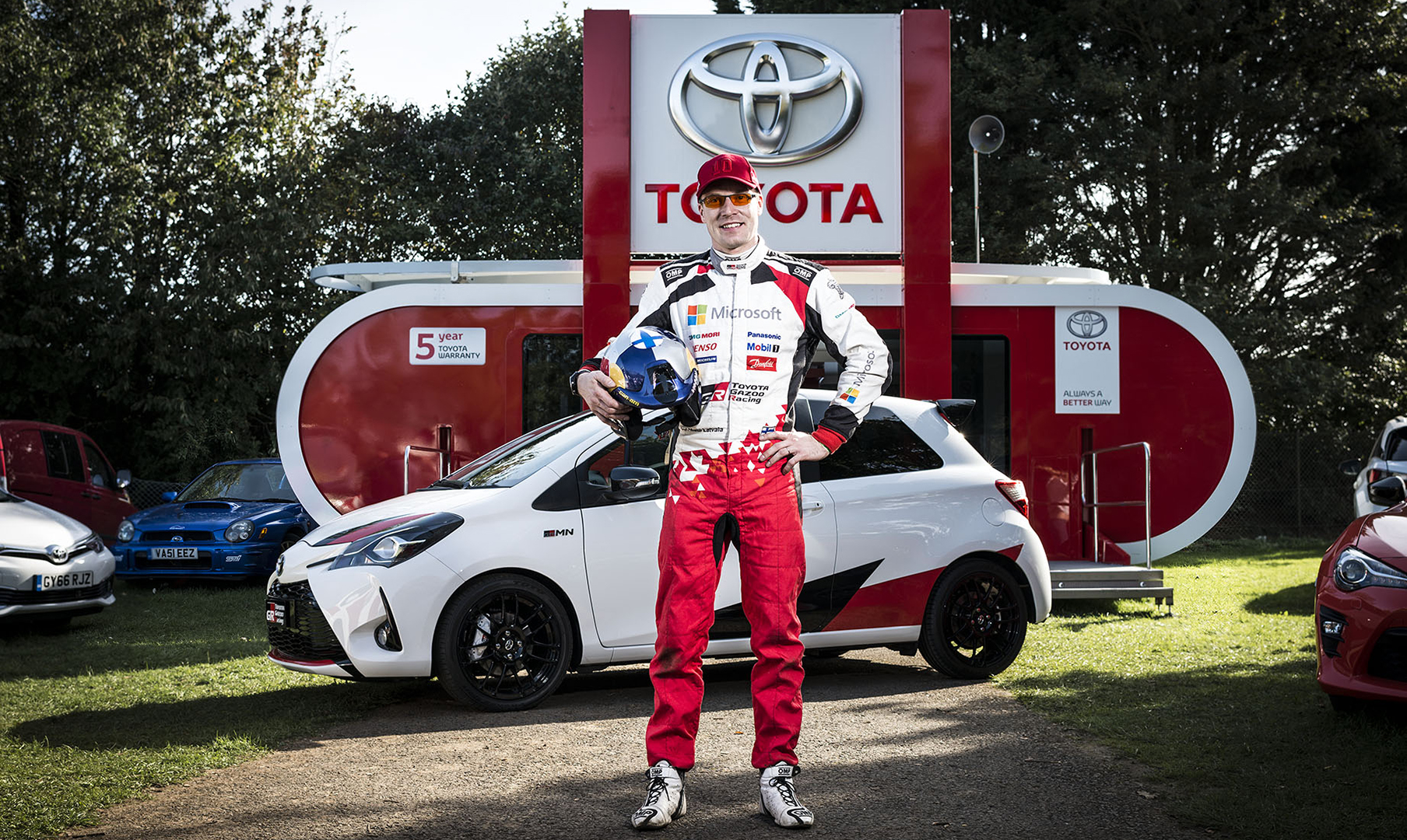 It's another car Jari-Matti is yet to experience: "I think it's a great idea that Gazoo Racing is launching road cars inspired by motorsport, but I haven't had the chance to drive it yet!"
At the end of the day, we found Jari-Matti chatting to Nicky Grist, former rally co-driver and owner of the ST185 he had finally managed to drive. "It was great! The engine pulled really, really well and it's an easy car to drive," the current Toyota driver said.
"You can feel it has an uprated version of the ST165's engine. There's more power, and the car feels like it reacts quicker. It was very easy to control on drifts." Laughingly, Jari-Matti admitted: "I'm very jealous of Nicky that he managed to buy this car!"