When the FIA introduced new Group B regulations for the World Rally Championship in 1983, each manufacturer taking part was required to produce and sell at least 200 units of the homologation base model in order to compete.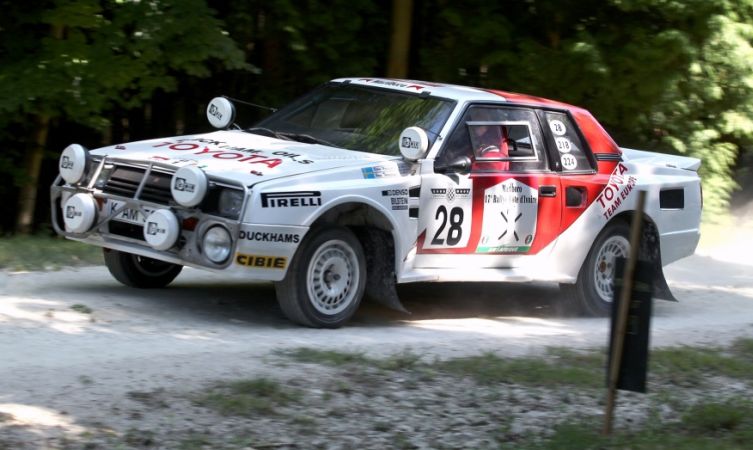 Almost thirty years after the demise of Group B, examples of the limited production Toyota Celica Twin-Cam Turbo – often remembered as the King of Africa (see above) – rarely come up for sale. So for any hardcore enthusiast, the next best thing to owning a genuine works car or homologation special is to build something similar yourself.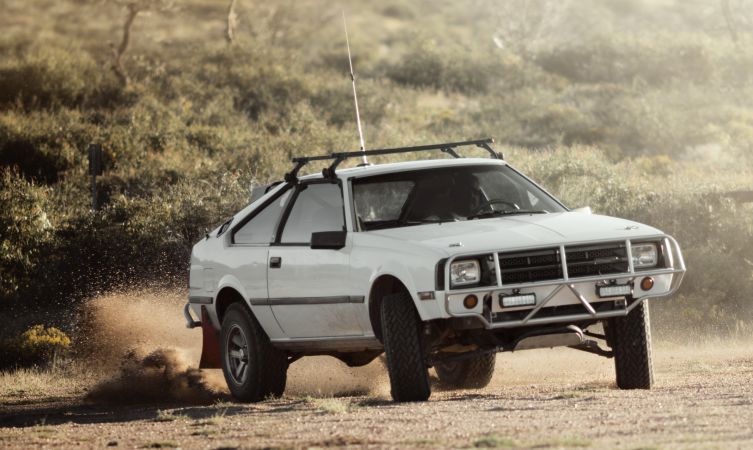 This may sound like a daunting prospect but Jon Rood's fantastic third-generation Toyota Celica provides evidence that it is possible to create a rally car inspired by those dramatic Group B machines.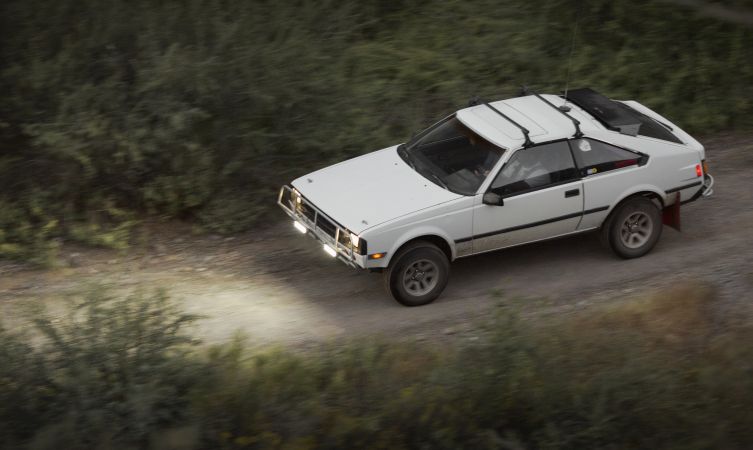 Jon's passion for rallying began 15 years ago when he assisted a pit crew working on the Prescott Rally, the penultimate leg of the National Rally Championship in North America.
His ability to think quickly and devise innovative solutions to keep cars going gave Jon a strong reputation among the teams. In the following years he progressed from regular crewing jobs to preparing cars for rallying; and as of 2015, Jon now stands as chairman and co-organiser of the Prescott Rally.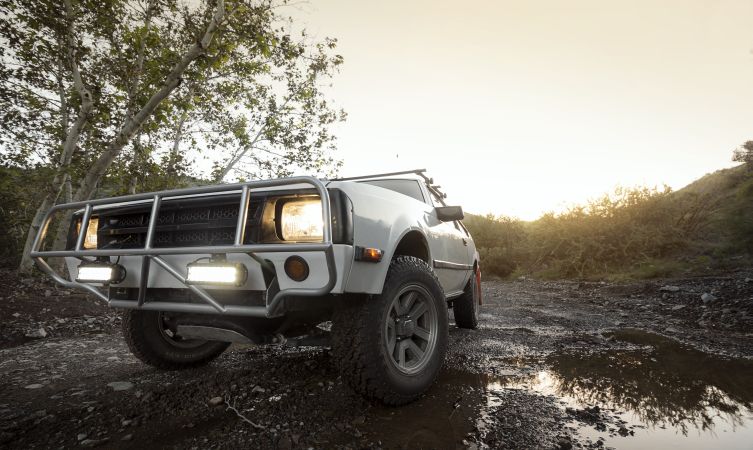 Interestingly, the Prescott Rally takes place in Arizona, a desert-like environment that bears remarkable similarities to the Safari Rally stages that the legendary Celica dominated in the mid-Eighties. Knowing this, we begin to understand why this particular generation Celica – the last equipped with rear-wheel drive – and its all-conquering Safari configuration held such appeal to Jon.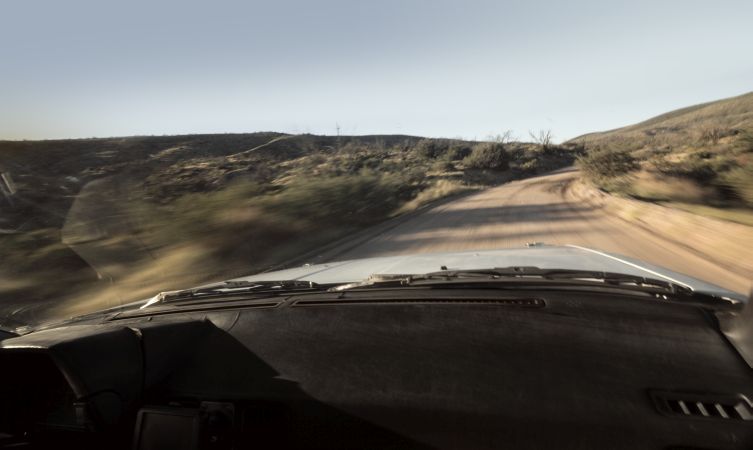 The project began back in 2009 after a nationwide search for a suitable donor vehicle. Destined for a life off-road, rust-free bodywork was of primary importance as it would provide the foundation for all other safety features.
You may have noticed that the example here is a three-door Liftback model (RA64 chassis code) as opposed to the two-door coupe used in the works cars (TA64 chassis code), but as the underpinnings of both variations are identical Jon wasn't overly concerned about originality.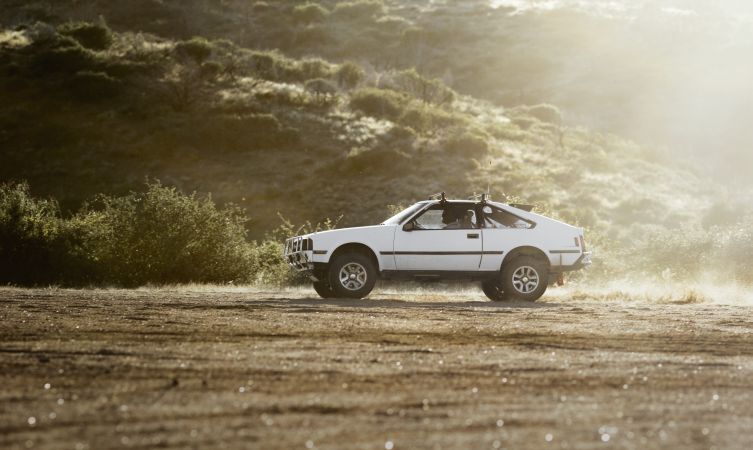 In that respect, differences can also be found under the bonnet. The works car ran a highly tuned 2.1-litre 4T-GTE turbo engine rated at 370bhp, but for the sake of dependability Jon decided to rebuild the Celica's original 2.4-litre 22R-E unit to standard specification. His only engine modification was to improve its breathing ability in a dusty atmosphere with a free-flowing but washable air filter.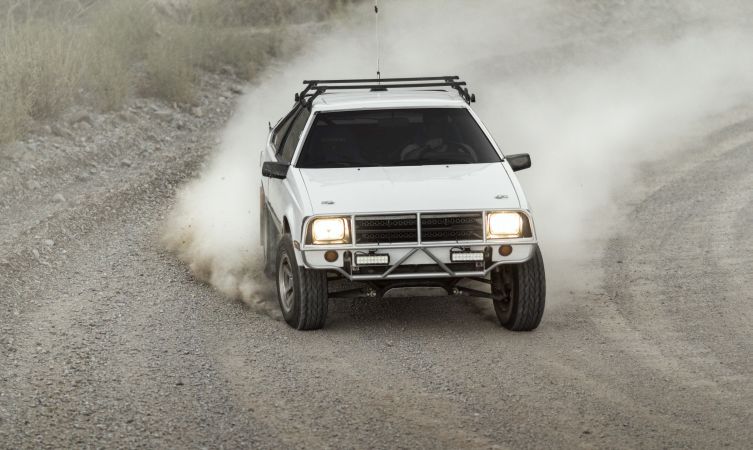 Instead, the focus was on ensuring the Celica had a chassis that remained unruffled by the harsh desert terrain. If the suspension could cope with whatever was thrown at it then a natural by-product would be the ability to cover ground rapidly.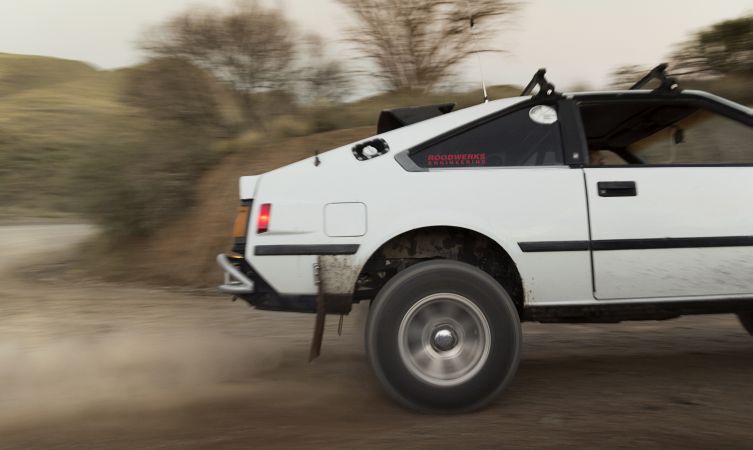 During the transformation from low-slung Liftback to high-riding rally car, the chassis architecture has been completely reworked. Stability is increased through the widening of the rear track, which was achieved by exchanging the original axle for a broader version from the first-generation Toyota Passenger Van (equivalent to Space Cruiser in the UK).
This is secured by a bespoke four-link setup mounted to high-strength areas of the body structure, which now includes strategic sections of the roll-cage. Meanwhile, a rebuilt limited-slip differential from the contemporary Celica Supra increases locking force between the rear wheels for thrilling, on-demand oversteer.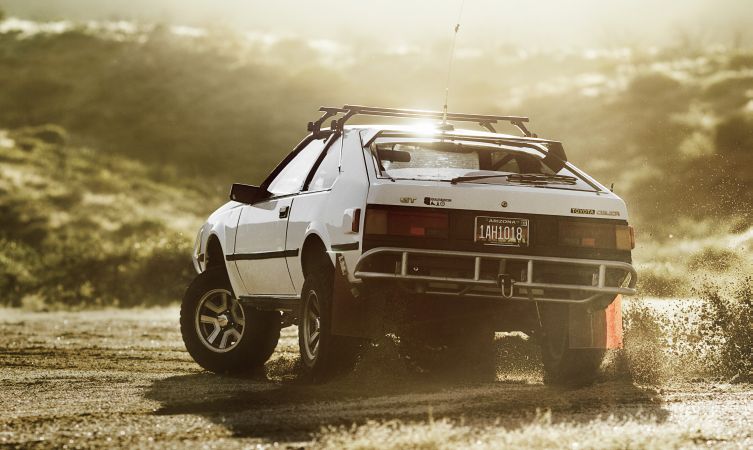 The suspension is pure custom, however, starting with Baja-specification rear shock absorbers with remote reservoirs and 15″ long race springs. But at the opposite end, things get even more radical.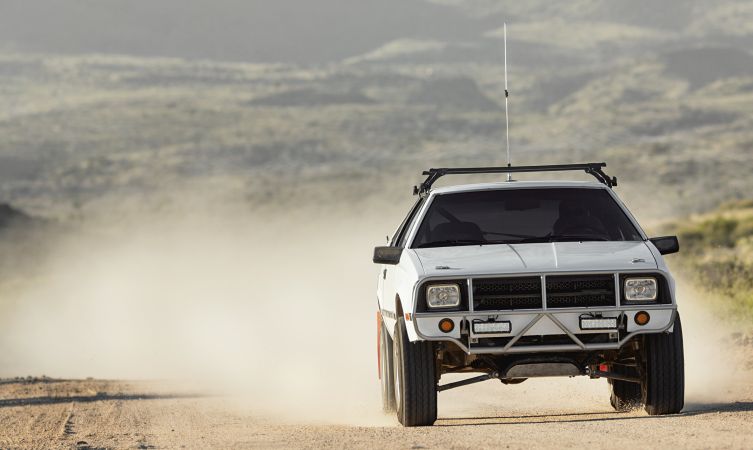 A new tubular front subframe was fabricated and mounted three inches lower than standard to begin redressing the ride height balance between front and rear. Its narrower construction also allowed Jon to specify longer A-arms for a broader arc of travel but required other components such as the tie rods and steering arms to be reconfigured to suit.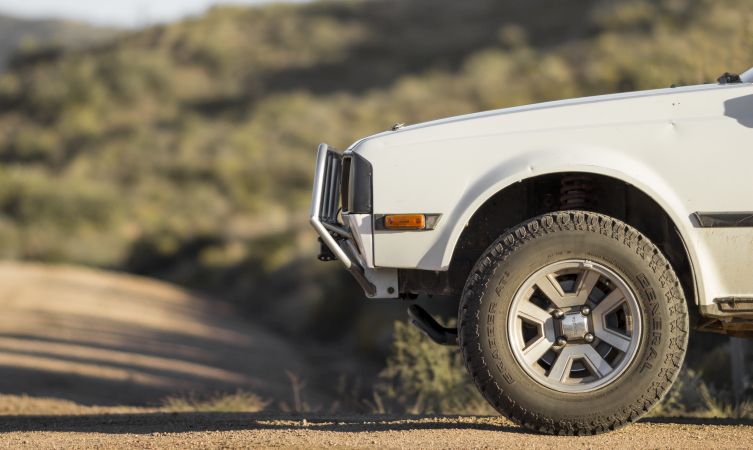 Finally, TRD-approved inverted race struts equipped with height-adjustable springs were specified up front, but with a two-inch-thick spacer inserted between the top of the strut and the normal mounting location at the top of the suspension turret.
Combined with 27″ all-terrain tyres wrapped around a set of original Celica Supra alloys, Jon's car now has the ability to ride roughshod over most obstacles thrown its way.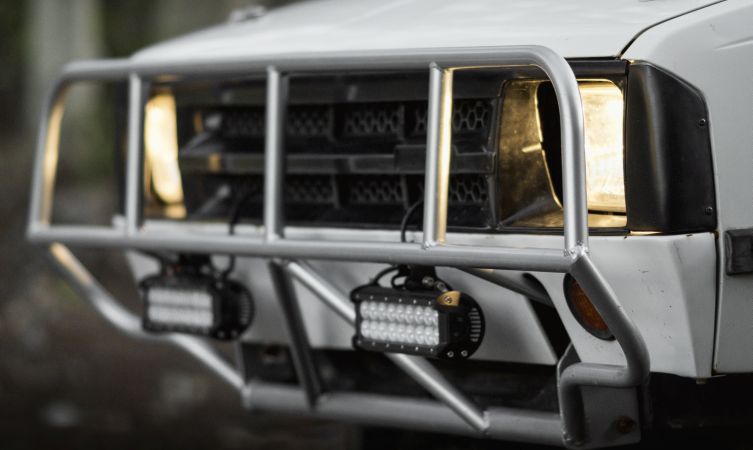 A notable feature of this generation Toyota Celica was its tilt-forward headlights, yet Jon has deleted these and the chunky bumper in favour of a simpler, more vertical front-end reminiscent of the Group B Celica's. The leading edge of the bonnet was trimmed back and custom caps made to fill the indicator apertures. This created a neat, rectangular space for a new headlight and grille arrangement, which was donated by a suitable pick-up and modified to suit.
Tubular bullbar-style bumpers now protect both ends and maximise the car's approach and departure angles.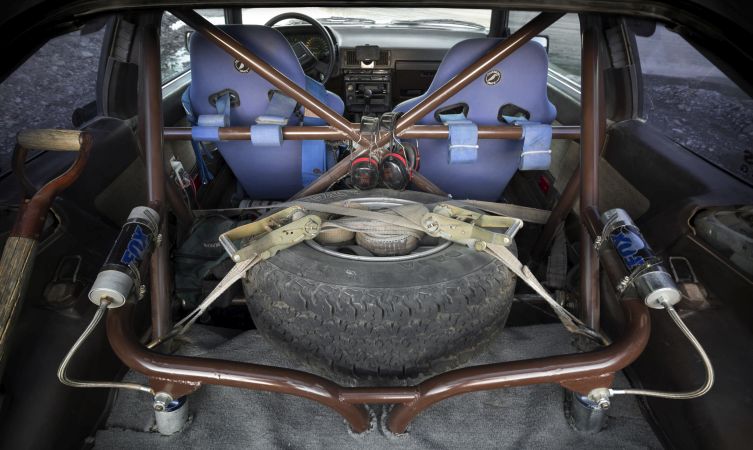 Just as the exterior is still instantly recognisable as a Celica (albeit one that now looks like a radio-controlled scale model), so too the interior retains many of its original features.
Of course the rear bench had to go to make room for the roll-cage and spare wheel, the front seats are now FIA-approved buckets with five-point harnesses, and there is a CB radio receiver in place of the original head unit. But the dashboard, steering wheel and door trims remain exactly as Toyota intended.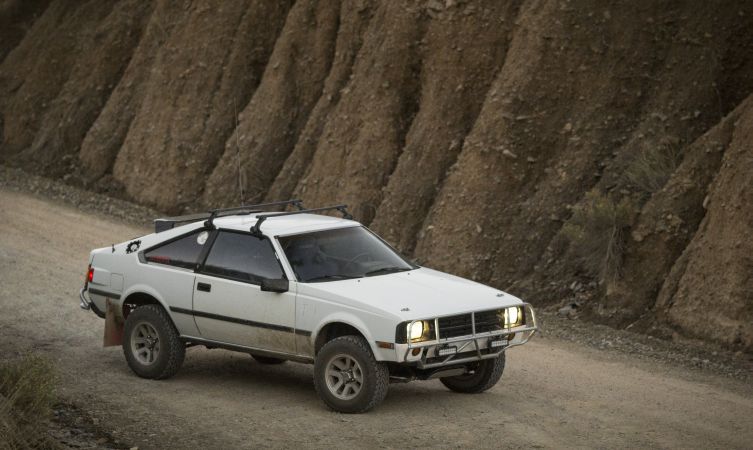 That communications device and the lack of sponsor graphics offers clues to how the Celica is currently used. Rather than being an out-and-out competition car, it is kept busy in the Prescott Rally as a lead car for sighting laps and course closing car to sweep up or even recover backmarkers – a job that reminds us of Jon's pit crew roots and desire to help others race successfully.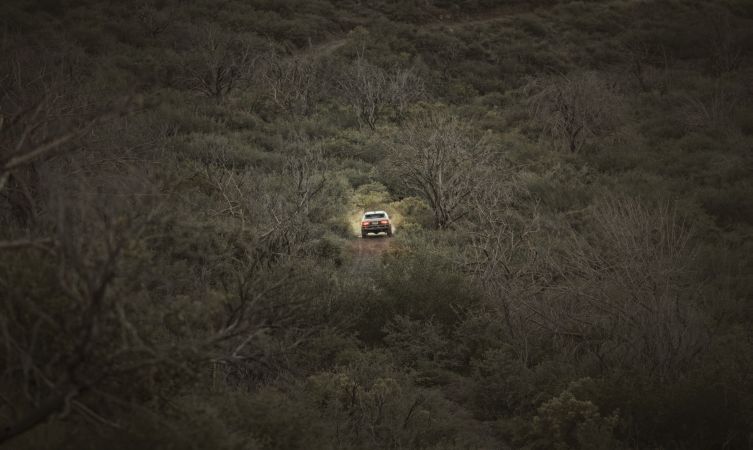 Many thanks to photographer Patrick Ernzen of Desert Motors for his assistance in making this feature possible.
Learn more: Where is the TA64 Toyota Celica Twin-Cam Turbo now?