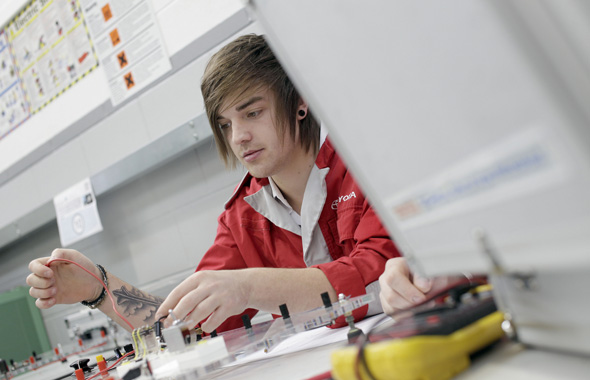 So you've got your GCSE results and now you are considering your next move? A great motor career could start with a Toyota Apprenticeship.
The Toyota & Lexus Academy runs Ofsted-Awarded Grade 1 Apprenticeship Programmes from its Nottingham Training Centre.
All the programmes follow a combination of Toyota and Lexus specific training and qualifications as well as nationally recognised Industry qualifications awarded by the Institute of the Motor Industry (IMI).
If you have any questions about the Apprentice Programmes please visit our website www.toyota-apprenticeship.co.uk.