Toyota is right in the mix as the NASCAR racing season reaches its finale in Miami this weekend.
Two Toyota drivers are in contention for the championship: 2015 winner, Kyle Busch in his distinctive, M&M's-sponsored Joe Gibbs Racing Toyota Camry; and Martin Truex Jr (below), who has dominated for much of the season in the matt black, Furniture Row Racing Camry.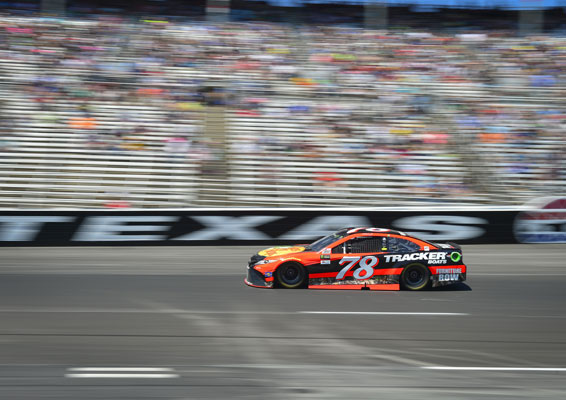 The National Association for Stock Car Auto Racing (NASCAR) was founded in 1948 by Bill France Sr, whose family still runs the sport today. The following year, the first race in the Strictly Stock series (below), the forerunner of today's Monster Energy NASCAR Cup Series, took place at Charlotte Motor Speedway in North Carolina. To this day, most of the top teams are based in the Charlotte area; Denver-headquartered Furniture Row is a notable exception.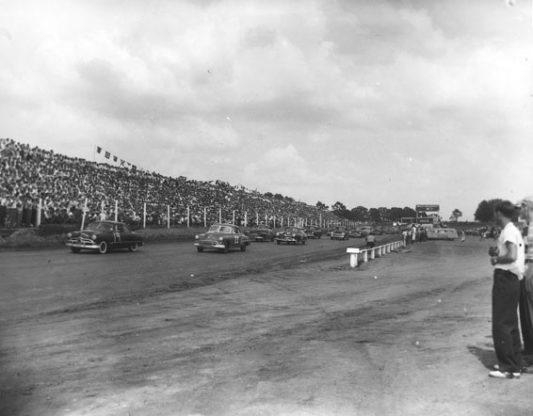 Here are five things you might not know about North America's biggest race series.
1) Only four drivers have a shot at the title
The winners of major championships in North American sport, from the NFL's Super Bowl to the NHL's Stanley Cup, have long been determined by playoffs. NASCAR is no exception, with the Cup Series having been decided by a 10-race playoff system since 2004.
The 36-race Cup Series has perhaps the most gruelling calendar in world motorsport. Its scoring system is also complex. Each race has been split into three stages, with championship points available to the top-10 at the end of stages one and two, in addition to the usual, end-of-race points distribution.
The calendar splits after race 26. Sixteen drivers advance to the first playoff round; any driver who's won a regular-season race slots automatically into this Round of 16, alongside the next highest drivers in the standings. The accumulated points totals are then reset and points earned for stage and race wins added.
This process is repeated every three races, with the number of drivers in contention reduced by four each time. At Homestead next weekend, only four will remain to challenge for the title: Busch and Truex Jr in Toyota Camrys, plus Ford's Kevin Harvick and Brad Keselowski. The 2018-model Camry body shape was only introduced this season; leading the manufacturers' standings ahead of the final race, it has two shots at a title in its first year of racing!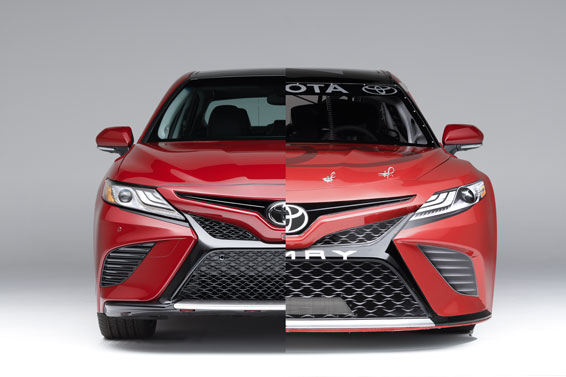 2) Toyota joined the NASCAR party in 2004
For decades, NASCAR was the preserve of US domestic car manufacturers such as Ford and General Motors. Toyotas had raced in many different US series since the 1960s and had been building cars there since 1986, but there was still some initial resistance from traditionalists to the company's 2004 entry into this deep-rooted American motorsport.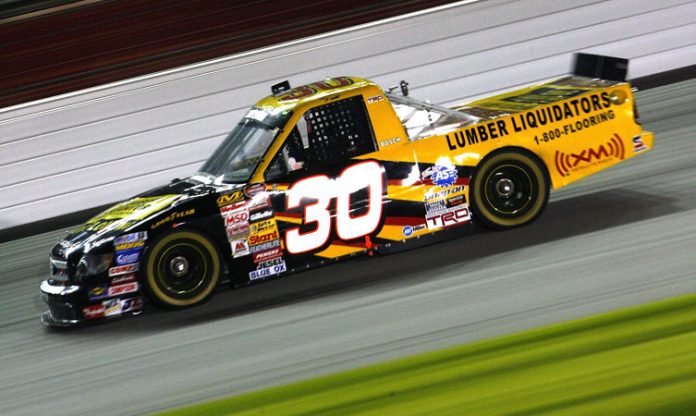 Toyota began in the third-tier NASCAR Camping World Truck Series, securing its first drivers' championship with Todd Bodine (above) in 2006. The following year, it stepped up to the headlining Cup Series, with Kyle Busch (below) scoring its first race win at Atlanta in 2008.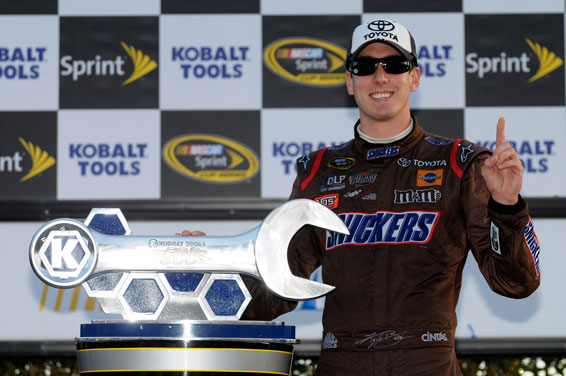 It took him another seven years to win Toyota's first drivers' title, with the first Cup Series manufacturers' title following in 2016.
3) Toyota builds its own NASCAR engines
NASCAR racing cars, including Toyota Camrys, are built by individual teams according to universally agreed specifications. Body panels must be bought direct from the manufacturer, to ensure they conform to the mandated design, and NASCAR conducts extensive pre- and post-race checks – at its technical centre in Concord, North Carolina, and at the tracks – to ensure that the rules are followed.
Some teams also manufacture their own engines but Toyota Racing Development (TRD) designs, develops, tests and builds those for the six cars of leading Cup Series teams, Joe Gibbs and Furniture Row. More than 350 of the 725bhp, 358cu.in. (5.9-litre) V8s are produced each year by TRD in Costa Mesa, California.
4) Toyota's two frontrunners have dominated in 2017
With seven race victories for Martin Truex Jr – doubling his career Cup Series win tally in a single season – and five for Kyle Busch, Toyota's leading contenders have finished first more times than any other drivers in the field during 2017.
For Truex Jr, who won the second-tier NASCAR Xfinity Series in 2004 and '05, this has been a record-setting season. He's racked up more laps led (2,175 at the time of writing), stage wins and playoff points than any other driver. That he's achieved it with Denver, Colorado-based, two-car Furniture Row Racing, rather than one of the traditional, four-car powerhouse teams like Hendrick Motorsports or Joe Gibbs Racing, makes the feat all the more remarkable.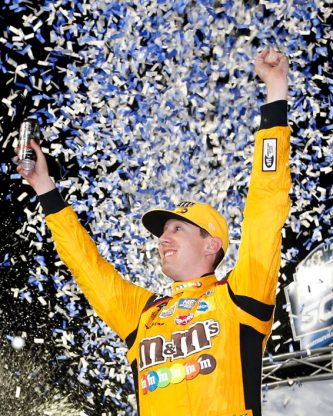 Kyle Busch (left), meanwhile, is in familiar territory. He famously won the Cup Series title in 2015 despite missing the first 11 races because of a heavy crash at Daytona that February. He made the final four in the playoffs last year, too, ultimately finishing third. In addition to driving, Busch owns a team that runs two Toyota Tundras (below) in the Truck Series.
5) Joe Gibbs Racing is a NASCAR legend
Joe Gibbs Racing (JGR) has run Toyotas since 2008, the same year that Kyle Busch joined the team, and was instrumental in elevating the Camry to the front of the NASCAR grid. Huntersville, North Carolina-based JGR has four Cup Series championships to its name. It was founded in 1991 by Joe Gibbs, who won three Super Bowls as head coach of the Washington Redskins, and is run by 76-year-old Gibbs and his son, J.D.
Three of JGR's four drivers have won races in 2017, with Denny Hamlin taking two victories and Matt Kenseth one, in his final year with JGR. At the opposite end of his career is the team's fourth driver, highly rated Mexican, Daniel Suárez. He currently lies second in the Rookie of the Year standings to yet another Camry driver – Truex Jr's teammate, Erik Jones, who will replace Kenseth at JGR in 2018.
By Graham Heeps