Bill Yeomans and his partner Yvonne recently took delivery of their 23rd Toyota from the same dealership, Listers Toyota in Boston. The achievement prompts us to ask whether he is the UK's most loyal car buyer.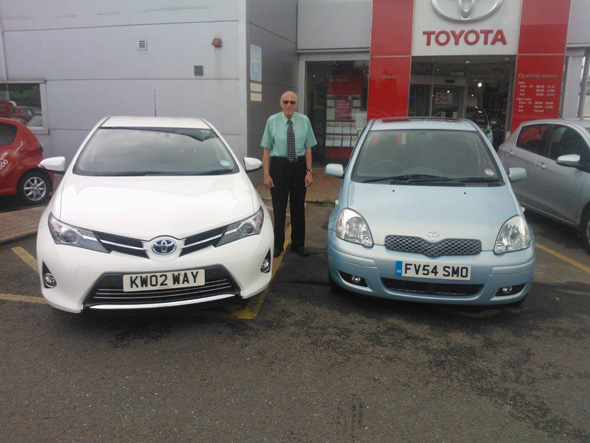 Mr Yeomans bought his first Toyota – a Yaris – from sales executive Matthew Monks back in 2004. Matthew is now the sales manager at Listers and has sold every one of the 22 Toyotas to Bill and Yvonne.
Bill's latest car is an Auris Hybrid and it's their favourite model so far.
"I fell in love with that car, to be quite truthful, says Bill. "I don't think I'd go back to a Yaris now. I do like the Auris, I really do, it's a lovely car."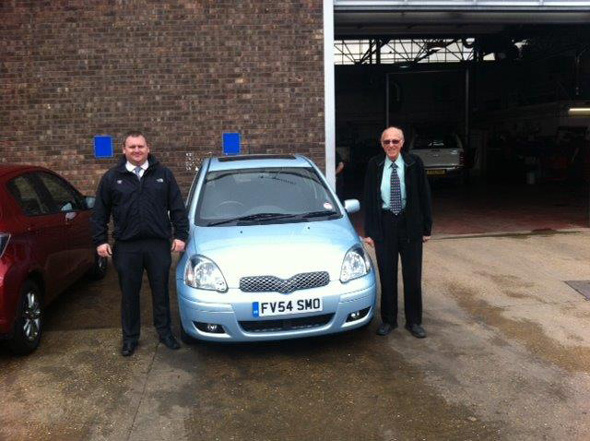 When asked why the couple have remained such devoted ambassadors for Toyota, Bill gave two succinct reasons: the service he receives from Listers Boston, and the fact that he has only experienced one issue in all that time – a flat tyre!
So is Mr Yeomans the UK's most loyal car buyer? Do you know of anyone who has been more dedicated to one car dealer? Let us know in the comments below.
See also:
UK Toyota centres claim customer service titles
Toyota and Lexus voted best for customer service
Details in this article were correct at the time of publication.