Toyota has developed three pairs of new child models to expand its virtual crash dummy line-up. Representing children aged three, six and ten, the new, broader Total Human Model for Safety (THUMS) software allows users to map and simulate injuries sustained by human bodies in vehicle crashes.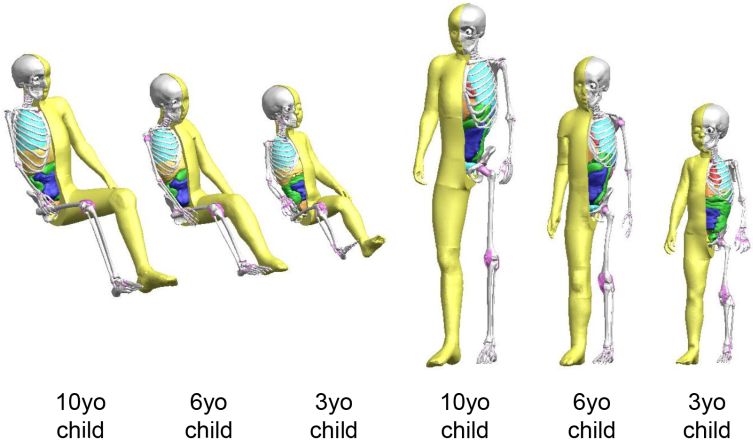 THUMS can forecast the extent of likely injuries throughout the human body, providing a valuable tool in the development of safer vehicles, as well as seat designs and supplementary restraint systems.
The new models are designed to represent the average physiques of children at different ages and heights – 94cm, 118cm and 138cm at age three, six and ten respectively. As with the adult models already available, they will be offered in two versions: passenger or pedestrian.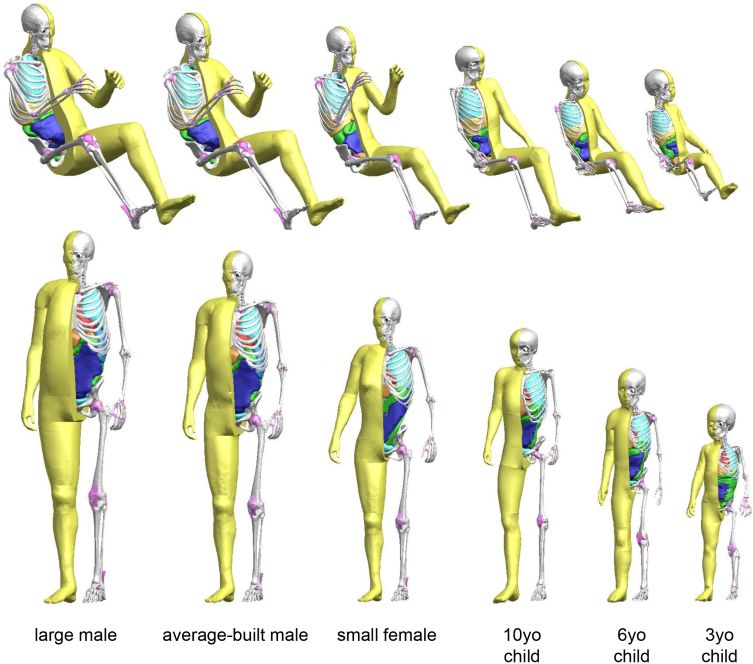 Since the original THUMS was launched in 2000, the software has undergone constant improvements. These gradually added detailed modelling of human features such as face structure, the brain and internal organs. The latest iteration added simulated musculature, allowing the models to assume the same bracing positions that a human might adopt just before an impact.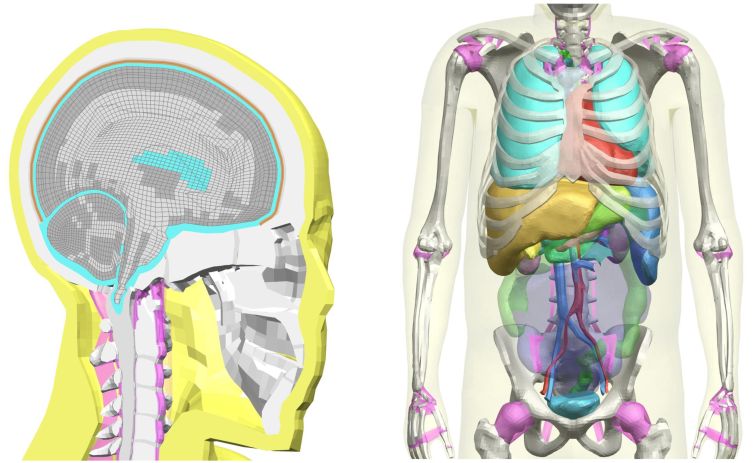 THUMS technology is used by numerous car makers, parts manufacturers and universities both in Japan and overseas. With the ultimate goal of eliminating traffic fatalities and injuries, Toyota will use THUMS to further research and improve safety technologies of all kinds.
THUMS timeline
| | |
| --- | --- |
| 1997 | Toyota begins developing THUMS in collaboration with Toyota Central R&D Labs, Inc. |
| 2000 | Version 1 goes on sale |
| 2003 | Version 2 launches, adding detailed modelling of faces and bones |
| 2008 | Version 3 launches, adding detailed modelling of the brain |
| 2010 | Version 4 launches, adding detailed modelling of internal organs |
| 2015 | Version 5 launches, adding detailed modelling of muscles |
| 2016 | Three pairs of new child models added to Version 4 |