Caravan interiors are much the same the world over, until, that is, you let children take over the design. Youngsters are being given the chance to create their ideal space on wheels with the Camatte Capsule, the latest in a series of concepts Toyota has produced for the annual International Tokyo Toy Show.
Previous Camatte studies have focused on cars that children can drive alongside adults and which come with toy-like interchangeable panels. With the Camatte Capsule the focus moves to interior design, encouraging youngsters to think about what a caravan should look like inside and what it should contain.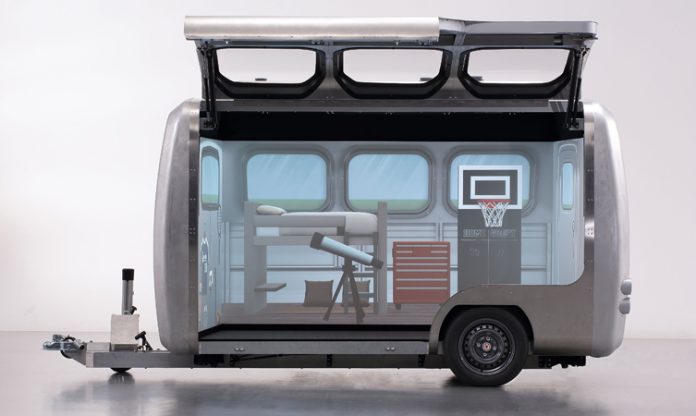 One side of the full-size concept lifts up to reveal three screens that make up the back and side walls. Their appearance can be customised by children using a tablet terminal, first choosing from six colour patterns, then selecting and positioning up to eight everyday items, such as furniture, appliances and musical instruments. Once the virtual interior is complete, they are encouraged to talk about the personal space they have designed.
The show, running at Tokyo's Big Sight exhibition centre from this Thursday to Sunday, will also feature several of Toyota's previous Camatte concepts, including the Sora from 2012, 57s (2013) and Hajime (2015), giving visitors, young and old, the chance to think about the future of cars and motoring with hands-on experiences.
The Camatte Capsule measures 3,785mm long, 1,500mm wide and 1.845mm tall.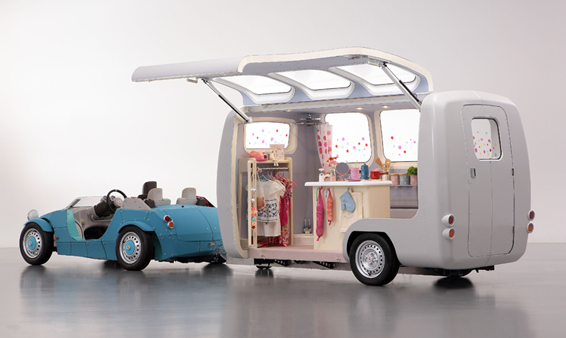 Camatte series overview
The Sora was Toyota's first Camatte concept to be shown – a small car that children can drive and customise with easily removable body panels in different colours. The 57s features more complex bodywork, with 57 small detachable panels that can be assembled like a jigsaw puzzle.
The Camatte Lab (2014) lets children display drawings they had created on the bonnet and is designed to give them a close-up look at the car's inner workings. Last year the Hajime was presented together with Camatte Vision, which uses augmented reality technology to let children enjoy the simulated experience of specifying their car's design, then driving it through town.