How can you enjoy our latest film, Blind Driver, if you are visually impaired? The answer is with an audio-described version, which can be viewed below.
Guiding sightless viewers through Amit's incredible story is Natalie Cooper, who shares her experience of the audio description process below.
"As a voiceover artist, I am often the very last piece in a long and complicated puzzle," says Natalie. "I'm fully aware that days, weeks and sometimes months of preparation have gone into a project before I get the call, and I aim to step up to the microphone without making a drama, read the words as they've been imagined in various heads, and make it seem effortless.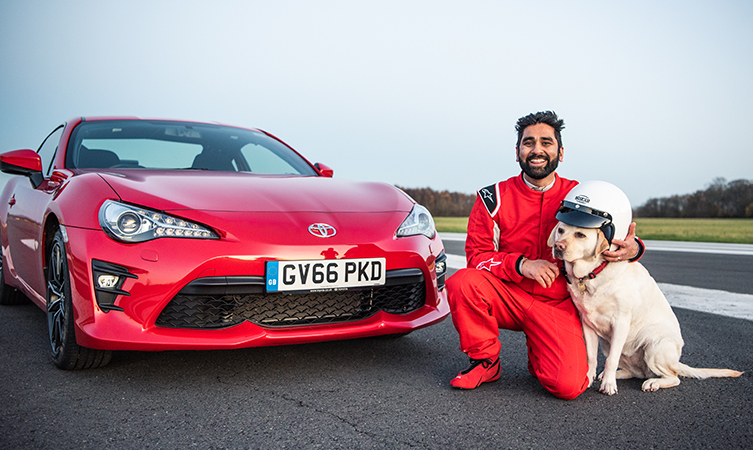 "Audio description is an interesting area of voiceover. In general, it's literally about describing what's happening on the screen to make the experience more inclusive for a blind or visually impaired viewer."
In the recording studio
"It's not acting; it's low-key, and must fit around the existing audio track. For Blind Driver, we had to strike a balance between being a describer and a narrator. Some of the scenes were designed to build tension, and it was agreed that these were the points where it would be right to signal these with my delivery. But at other points, Amit's emotion was so great that it was important to step back and let Amit tell his own story to the viewer."
Read more: In the Blind Driver's passenger seat
"Not so long ago, a project like this would have demanded booking a studio in London. These days, having watched the video beforehand, we were able to discuss the script over the phone, I recorded high-quality audio in my studio, edited on the fly, and sent the error-free raw audio over to the editor to bring the whole thing together.
"And when the script changed slightly a couple of days before the launch? No problem, we all jumped on the phone, I was able to read along with the previous takes, and the new lines slipped in with ease."
You can find out more about Natalie's work here.