Toyota sports car star Anthony Davidson was back with the Toyota Racing team at Silverstone at the weekend as the TS030 Hybrid made its UK racing debut in the second round of the World Endurance Championship.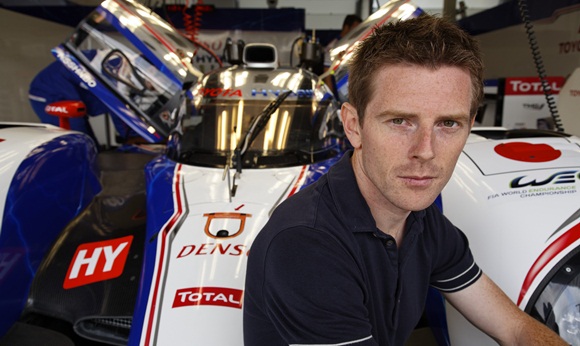 The British driver was there as a spectator, however, as he continues his recovery from the dramatic accident that sidelined him from the Le Mans 24 Hours in June.
Anthony Davidson took time to give us an exclusive insight into what happened, his road back to fitness and his ambitions for the rest of the season. He told us he's on the mend and can't wait to get back behind the wheel.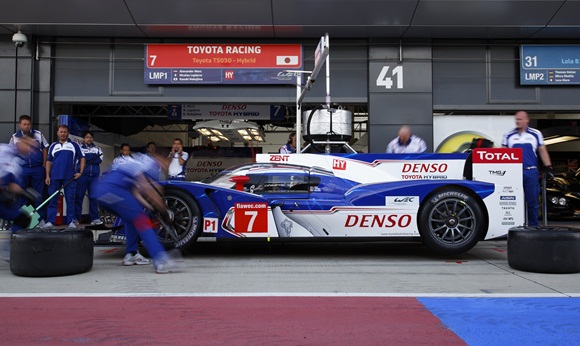 "This weekend is the first time the TS030 is being driven in anger in the UK and there's a huge amount of interest in the car here, probably because people saw how we took the fight to Audi at Le Mans," he said.
"After Peugeot pulled out of the series, I think the fans felt let down, so there was a huge positive feeling coming to Le Mans, especially after we qualified just a second behind the Audis."
Anthony Davidson finds it tough having to watch the action instead of taking the wheel: "It is frustrating for me not to be driving, it's the second year in a row I've had to miss my home race! I don't know when I'm going to be able race again yet, as my back's still not fit enough to be in the car.
"The doctors say I still need a little bit more time for the broken vertebrae to heal, but it's only 10 weeks since the accident and the recovery is going really well, better than I could ever hope for."
His return to racing will be carefully planned, as he explained: "The next step is to drive the simulator at Toyota Motorsport's HQ back in Cologne. That's going to give me a much better idea – it really puts you through your paces, you come out sweating."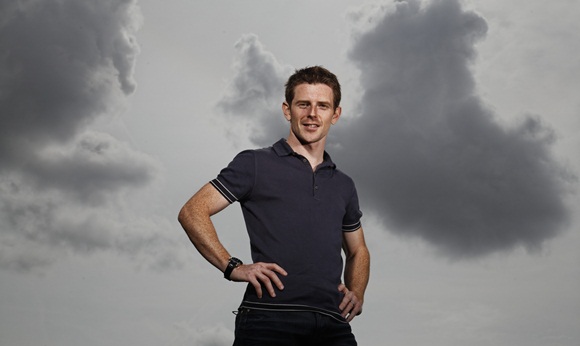 Reflecting on what happened at Le Mans, he displays the level-headed analysis typical of the world's best drivers: "The crash was pretty scary stuff. Because the car actually took off, it felt like an aeroplane crash, so it was pretty horrific. It was something that had never happened to me before and hopefully I will never experience it again.
"I don't blame Perazzini [ the Ferrari driver involved in the incident], I just see it as one of those things. At Le Mans you've got GT versions of road cars like the Ferrari, and you've got thoroughbred, purpose-built race cars like the Toyota I drive, so there is a huge disparity in performance.
"On average a leading driver will make 450 overtaking manoeuvres in the course of the Le Mans race, so every now and then you make a move that's a little bit on the edge. I still think my move was a calculated one, and not a huge risk. As I approached the apex of the corner I was on the inside.
"The 'body language' you read so carefully on other cars during the race suggested that he had seen me. It looked like he'd moved out of the way and it came as a shock to me when there was contact from behind on my car.
"There's no right or wrong, it's a racing incident and I don't blame anyone. It certainly wasn't my fault, it was one of those things."
We all wish Davidson a speedy recovery and hope to be seeing him back behind the wheel of his Toyota soon.
Meanwhile his Toyota Racing team-mates Alex Wurz, Nicolas Lapierre and Kazuki Nakajima enjoyed great success at Silverstone. They brought home the No7 car – the single Toyota entry – home in an excellent second place after six hours of hard-fought racing in what was only its second racing appearance.
Details in this article were correct at the time of publication.