Anthony Davidson wins the 2014 FIA World Endurance Championship! The British race ace sealed the WEC drivers' title jointly with his Toyota Racing team-mate Sébastien Buemi at the Six Hours of Bahrain on Saturday. The pair clinched glory with a race to spare in the series, despite finishing down in eleventh place in the race due to technical problems.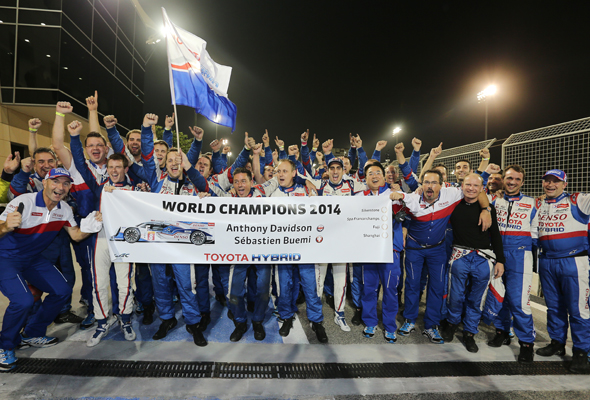 Toyota Racing also celebrated their fifth victory of the season, this time with the No7 TS040 Hybrid of Briton Mike Conway, Alex Wurz and Stéphane Sarrazin. The result strengthens the team's hold on the manufacturers' championship; it will go into the final round of the season at Sao Paolo in Brazil on 30 November with a 40-point advantage over rivals Audi.
Celebrating his win, Anthony Davidson said: "It's been an amazing year, and this is the biggest achievement in my career by a long way. I've never been a world champion before, so this means a lot.
"The team did an amazing job and have given us the fastest car. This championship has been a real team effort and I'm so grateful to everyone who has made it happen. It's a great day but there is still one more job to do in Brazil – win the manufacturers' world championship."
Bahrain proved a dramatic race for the team. Some decisive driving by Buemi brought the No8 car to the front within seven laps. In similar fighting mood, Wurz advanced to third. By the one hour mark the Toyotas were running first and second.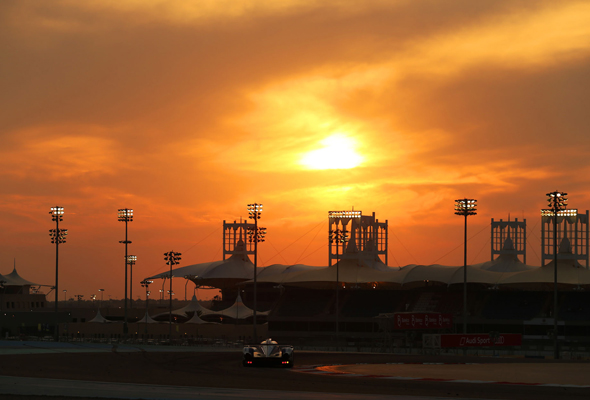 An unscheduled pit stop to replace an alternator effectively took Davidson and Buemi out of contention, the half-hour delay costing the Toyota 17 laps. Meanwhile at the front Conway continued to extend the No7 car's lead to almost a minute by the time he passed the wheel to Sarrazin at the half-way point.
In spite of the earlier problems, Buemi made steady progress back through the field, setting the fastest lap of the race in the process. At the chequered flag Wurz claimed the win by a margin of more than 50 seconds after 195 laps and six pit stops.
Details in this article were correct at the time of publication.