After the model's 17-year hiatus, the new fifth-generation Toyota GR Supra has finally received its much-anticipated European press launch and the first reviews have now been published.
A significant number of UK motoring outlets were invited to the event in Spain – and needless to say, acceptance levels were off-the-scale. So what did the road-testers make of our new flagship sports car? Below is a selection of excerpts from their reviews. To read the full online reports from each publication, click the emboldened links.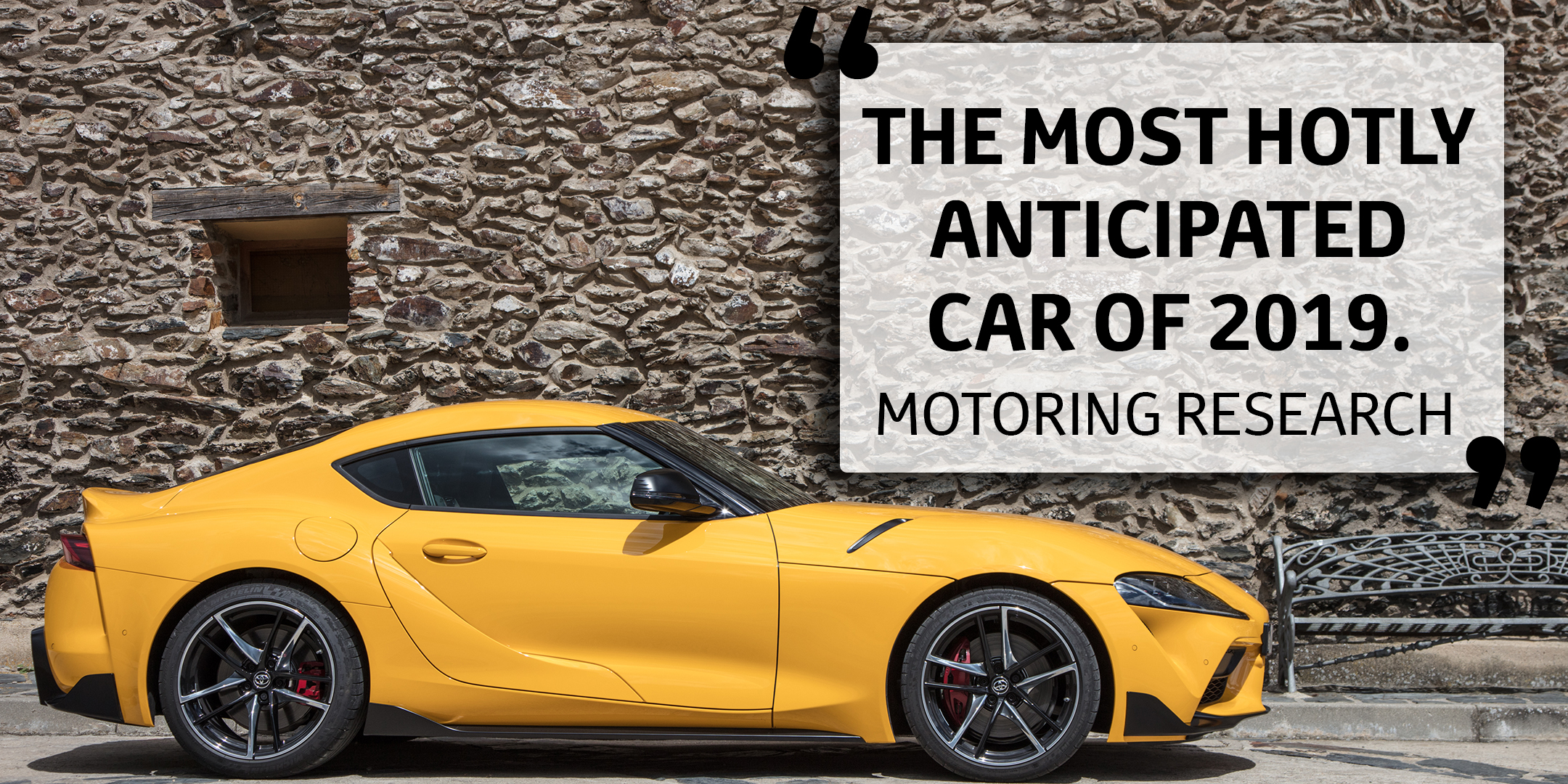 "The most obvious benefit brought by [its] combination of assets is that the Supra is extremely easy to drive, fast or slow. And while that might not be the most exciting of attributes… out there in the real world, it matters."
"The Toyota Supra blends balance, agility, grip and poise with a punchy six-cylinder motor that delivers a hit of performance and… the engine note we were after. There's no doubting that this is a coupe with real talent and welcome character at a time when those traits should be applauded. That it's pretty much usable as a family hatchback is an added bonus."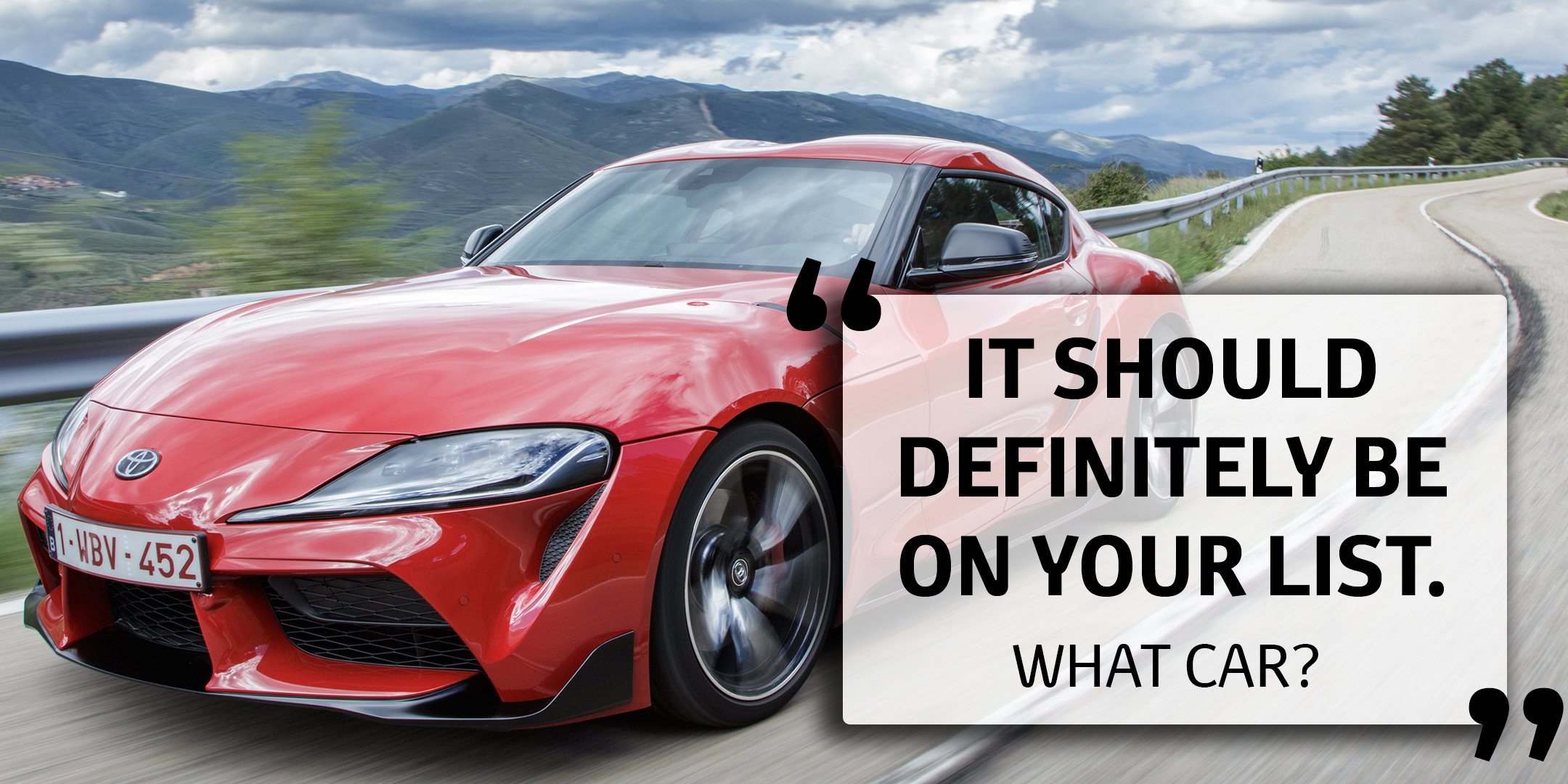 "The Supra is an excellent sports car that manages to combine extravagant looks and exciting performance with a demure side that'll make it a very usable everyday car. There's no doubt that if the idea of a Porsche Cayman or Alpine A110 appeals, make sure you've had a very good look at the Supra before spending any money."
"The Supra's balance and neutrality is one of its standout features (Toyota claims a 50:50 weight distribution) and there's plenty of front-end grip to lean on. The rear, too, is planted but the Supra can be coaxed into gentle oversteer with a lift of the throttle, helped by the active diff, which helps both traction out of corners and rotating the car to the apex within them."
"On country roads, the Supra is easily fast enough to excite, and putting it in its Sport driving mode adds more weight to the steering, livens up the accelerator and gearbox and opens a flap in its exhaust for more pops and bangs."
"[It's] the antithesis of driverless electric cars: Toyota's Supra might just be the last of the dying breed of loud and proud sports cars."
Find out what the press said about the development model of the GR Supra.
"It gets the basics right. It has presence for such a compact shape, and the traditional sports car proportions sit you low behind an extended bonnet and virtually above the rear axle, gripped by prominent seat bolsters and behind an almost vertically placed wheel. Good start."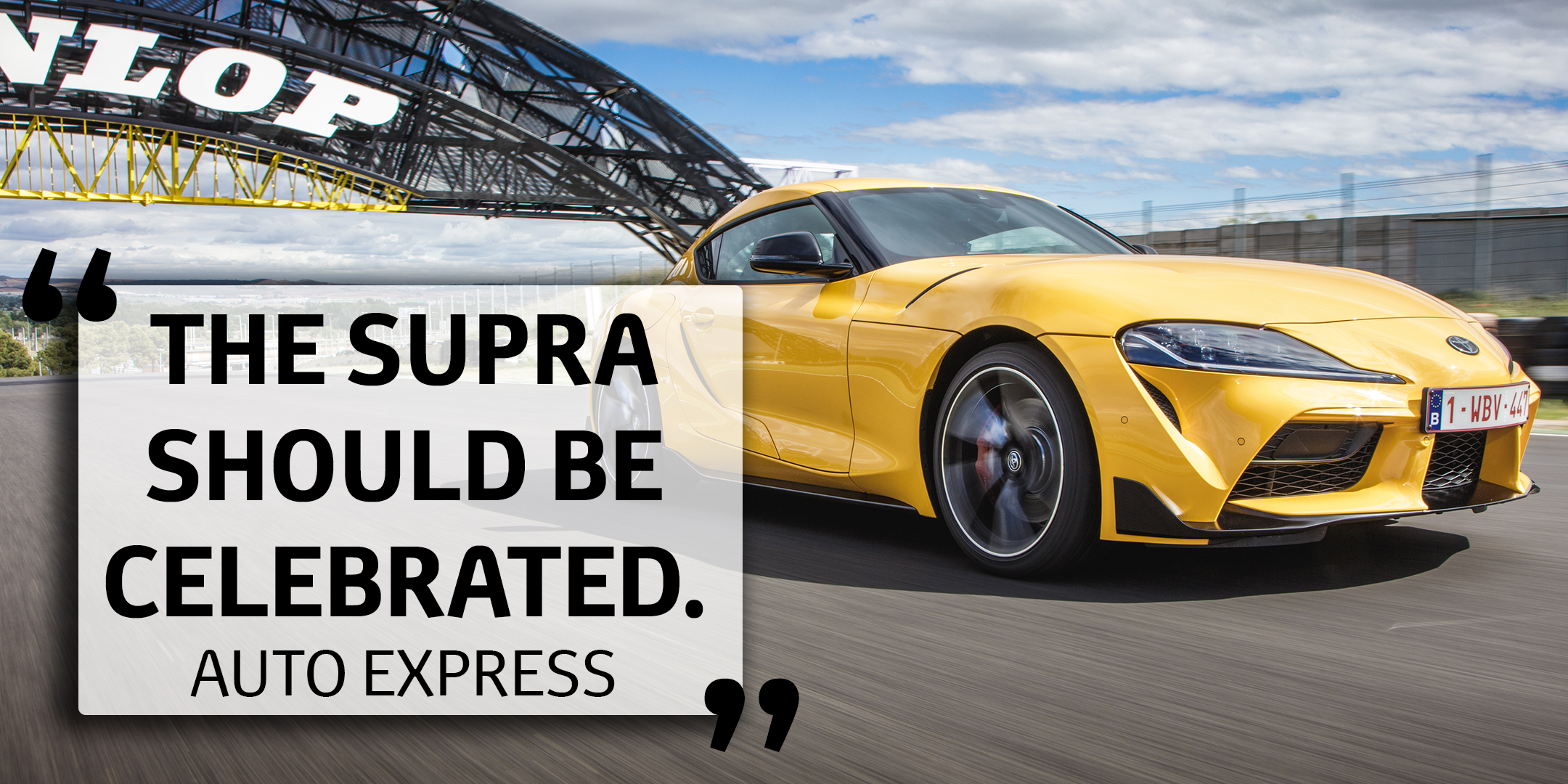 "The message could hardly be any clearer if it were scrawled in marker pen down the side of the damn thing: this is a sports car through and through, not a relaxing grand tourer or a woolly edged everyday car or a sports car for people who don't actually want one."
"It's a very complete coupe. Big enough inside, well equipped, handsome, rapid and good-natured. It's grown-up, compact, agile, yet smooth. It's a clever piece of engineering. A car you'd enjoy driving anywhere, a car that probably strikes the best compromise of GT and sportiness of any car in its class."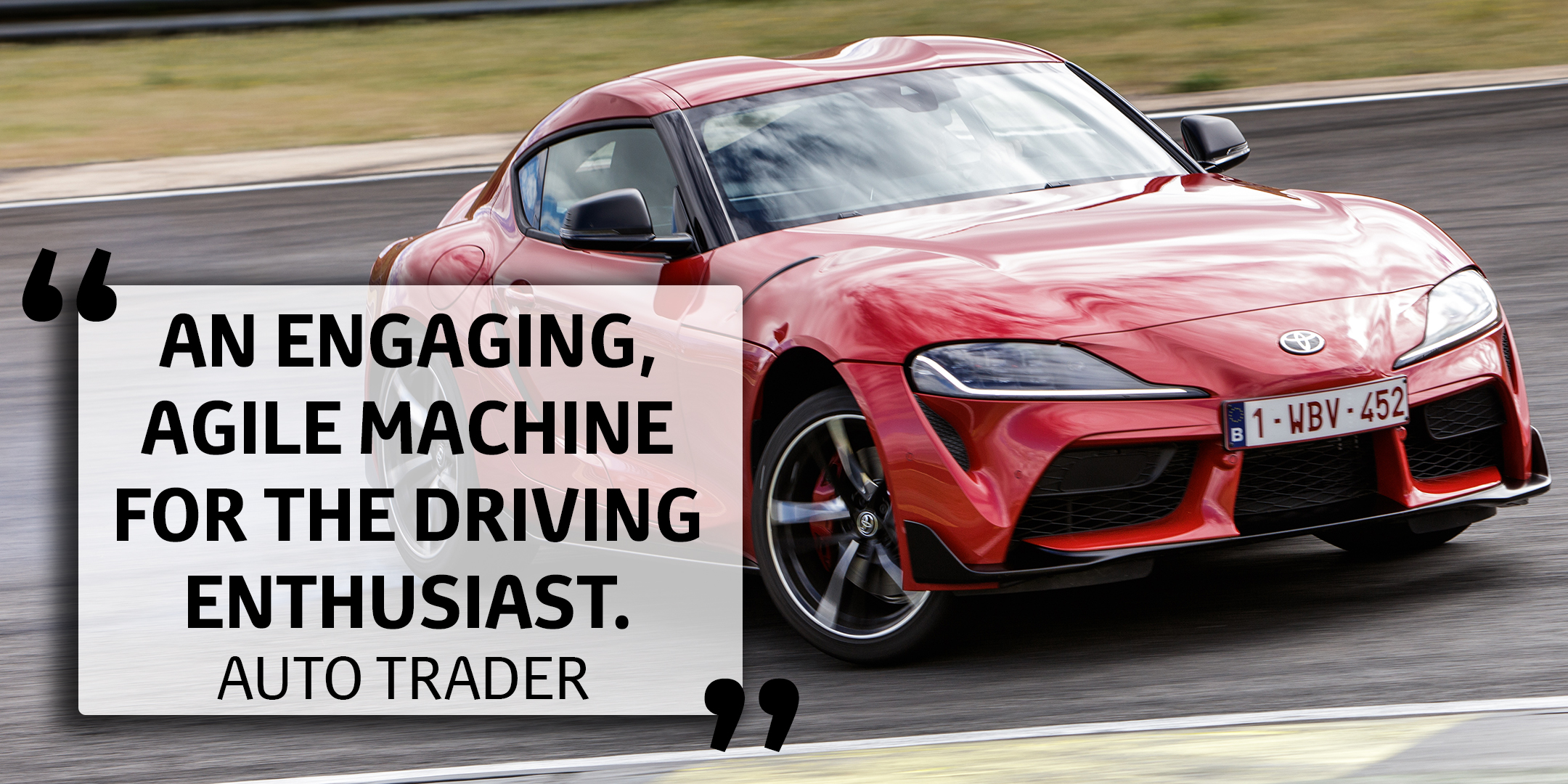 "The real fun is how it involves you in the process of going quickly. There are subtle messages about the road surface filtering through the… steering wheel, and you can choose how you corner. Leave all the electronics turned on, and it's a precise tool with fantastic balance. Turn them off and you can use the accelerator to steer the car out of the corner. And the best bit? This isn't some lairy monster that wants to spit you off into the undergrowth; it's happy enough to give you a little wiggle rather than a lurid slide."
If your appetite has been whetted by our 2019 Toyota GR Supra reviews round-up, find out more about the car by clicking here.