Road test reviews of the 2019 Toyota Corolla provide proof that our new core model not only looks stunning but feels superb on the road. In order to better understand this quality we have spoken to three key engineers involved in the model's development.
We begin the series with chief engineer Yasushi Ueda, who will be followed next week by vehicle performance manager Rembert Serrus. The series concludes with an interview with hybrid engineer Hiroyuki Tsukashima.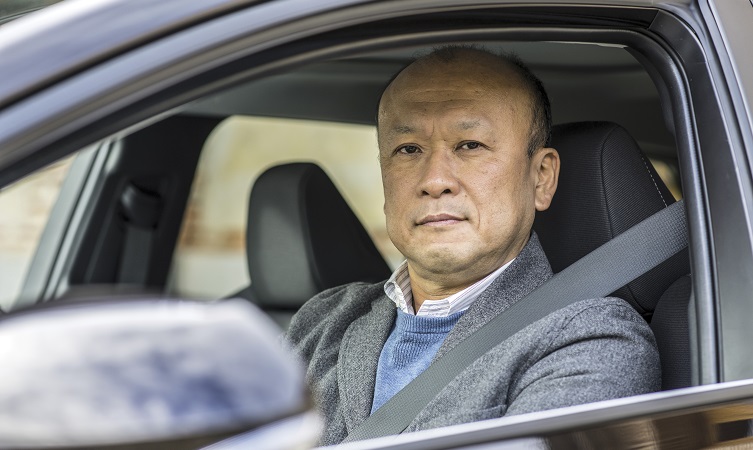 What did you focus on when developing the new Corolla range?
Ueda: "Corolla carries a heritage of more than 50 years [and] it has always remained true to its original concept: a passenger car which offers strong levels of quality, durability and reliability, and a smooth driving experience. This foundation was our starting point.
"In the concept development phase we looked at new elements we could add. We identified dynamic styling and driving pleasure as the two main pillars. To achieve these we knew we could rely on the new TNGA-based GA-C platform.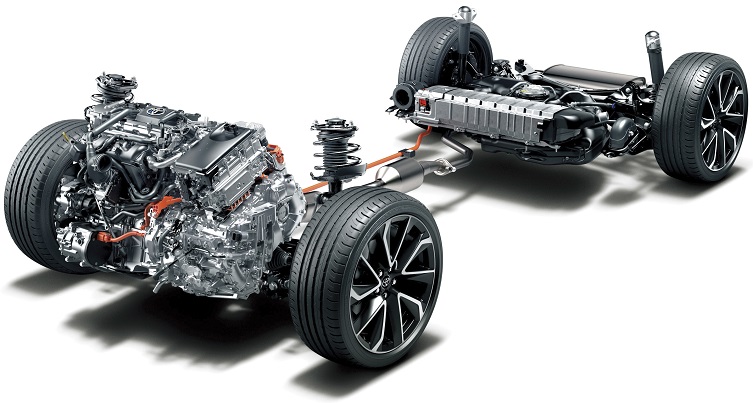 "All three Corolla body types now have a distinctive and individual look, with a lower stance and appealing proportions. We've also ensured better all-round visibility for the driver by introducing thinner A-pillars and a lower dashboard and bonnet.
"As the new Corolla shares its platform with the latest Prius and Toyota C-HR, we already knew we had a good basis for driving dynamics thanks to a low driving position, low centre of gravity and multi-link rear suspension.
"Nevertheless we were able to improve the dynamic performance even further. For example, steering response has been developed to provide a better feel and the rear suspension features new shock absorbers with new friction technology to provide a better balance between ride and handling."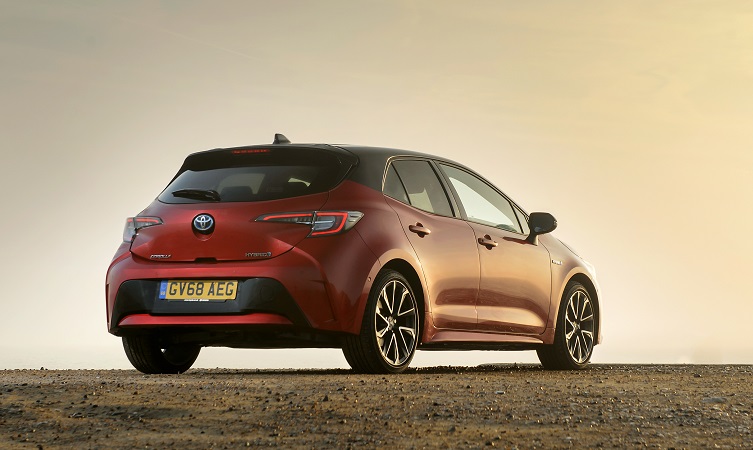 As a global model, how did you ensure that the Corolla's capabilities were suitable for drivers all over the world?
Ueda: "In the past there were clear differences in what customers expected from their vehicle but nowadays the regions are more unified. From customer interviews held in Europe, the USA and Japan, we learned they all want a nice-looking car that handles well.
"This made it easier for us to have one main direction for dynamic performance which can be appreciated by all customers. But for other markets we conducted regional tuning, optimising suspension and steering set-ups to ensure the car copes well with local road conditions."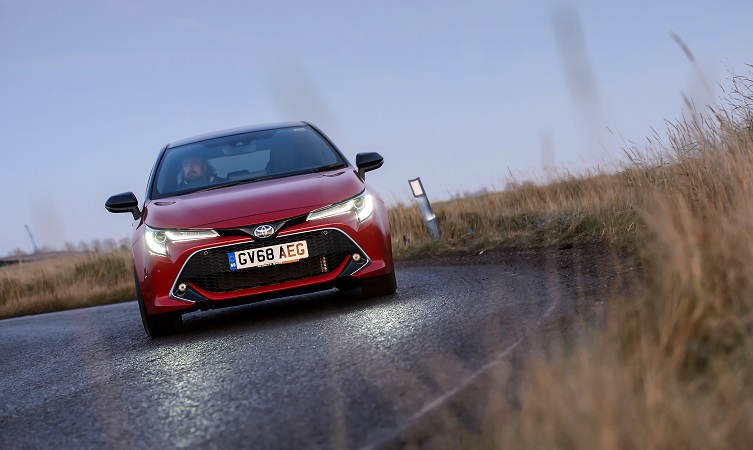 Were different tunes applied to each of the three body types as well?
Ueda: "The overall direction of the car being fun-to-drive is the same but body type specific tuning was implemented according to customer expectations. So the Hatchback has a dynamic character with a more direct response and a greater feeling of agility.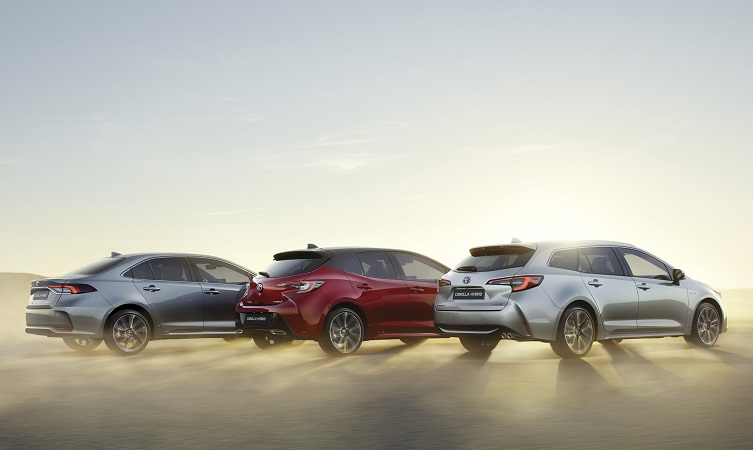 "The Saloon and Touring Sports both make use of the extended wheelbase to combine good handling with more ride comfort – especially for rear passengers – while still offering a stable ride. Of course we also tuned the Touring Sports suspension to ensure the same level of handling even when the owner makes full use of the car's higher load capacity.
"These different characteristics were defined at the beginning of the development programme."
Did you conduct prototype drives in Europe?
Ueda: "Of course! Not only because Europe will be the main region for Hatchback and Touring Sports sales but also because in general, Europeans have a more dynamic way of driving. The speed of traffic is higher than in other regions; people want their cars to be nimble for city driving and comfortable for long-distance driving at highway speeds.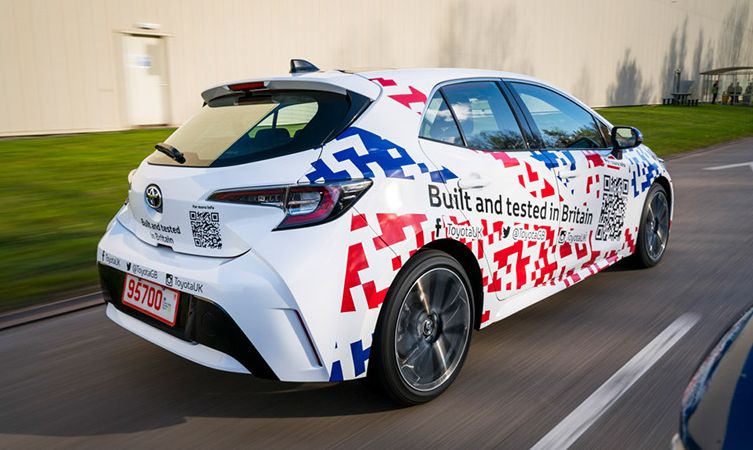 "We conducted extensive testing in several European countries, including Belgium because of the involvement of our colleagues at the European R&D centre, who were in charge of developing the Touring Sports model."
Which element of the new Corolla are you most proud of?
Ueda: "During the development, several people who were not part of our team – such as other Toyota engineers, a limited number of journalists, and people from our sales network – had the opportunity to drive the car. Each of them had a big smile on their face when they got behind the wheel of the prototypes. This is the kind of appreciation that makes me feel proud."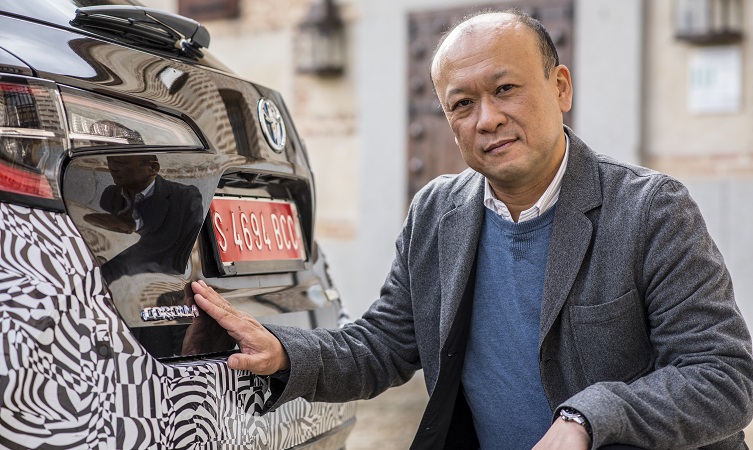 If you could be the chief engineer of any Toyota model, which one would you choose?
Ueda: "I would still choose Corolla, because it is a model that is sold around the world and has such a strong heritage. The fact that I can meet and work with people from various regions makes it very interesting for me. I've learned that the way customers use their car varies around the world. This makes it more challenging for us to ensure that the new Corolla suits them all. But this is also what makes us enjoy our job so much.
"It is also our goal to continue to build the model's legacy. The biggest reward we can get is seeing how people enjoy our car and that they are proud to own a new Corolla."