The Toyota Automobile Museum is a must-see destination for any car fan making a pilgrimage to Japan – but if you're really seeking to experience motoring nirvana, you need to visit the venue's Classic Car Festival.
The 2015 event, which took place on a crisp and clear late November day at the Meiji Jingu Gaien park in Shinjuku, Tokyo, saw dozens of cars from manufacturers from around the world come together in a celebration of vintage motoring. Car fans cheered and snapped shots of the vehicles as they came in to cross the finish line, proving these old motors still have it in them.
As enthusiastic parents educated their children on the charms of various old models (or vice versa), speakers filled the air with music one might have heard over a car radio back in the cars' heyday.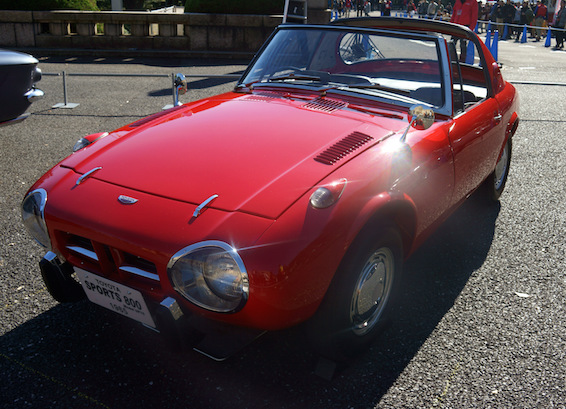 Owners and their families camped out by their own vehicles to answer questions and revel in praise for the tip-top condition of their pride and joy, or else mingled with the crowd to check out other cars, pick up souvenirs at the museum shop stand, or participate in the Road Safety Experience corner. There, children practiced crossing the road with proper safety precautions with the help of road safety instructors and a virtual onscreen crossing. The modern technology was offset by the retro food trucks making up the Food Garage.
Between classic rock'n'roll songs, the Classic Car Studio talk section kept the crowd entertained radio-style with car-life anecdotes submitted by owners and fans. One owner reminded the crowd that there was no air conditioning in these classic cars, so a summer drive resulted in a sweat-soaked experience. Another owner announced his pride at having lived his life alongside his Toyota Crown―a nameplate represented in force thanks to its cult following in Japan.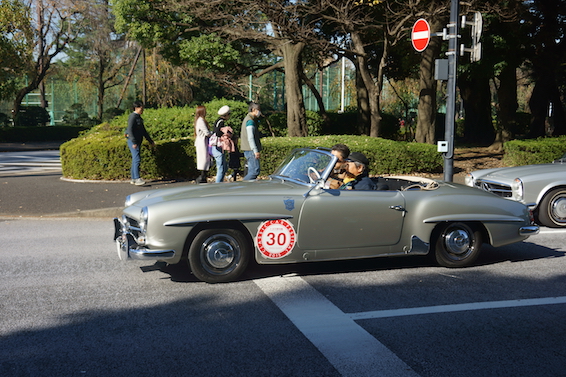 Most of the cars taking off on laps around the pond ran with a charm that had people grinning and kids waiting eagerly for the next lap. The day wrapped up with both a sense of community between returning festival-goers and a welcoming atmosphere for new faces. Adults, children, and canine car-fans alike all looked delighted by the stories, information, and rare sights to be seen. The 2015 Toyota Automobile Museum Classic Car Festival yet again proved a fun, successful, and informative event, with a fantastic turnout of cars – and car fans – of every description.
Scroll down to see more images from the day.
Read our report on the previous Classic Car Festival here.