The car pictured in these colour photographs is a faithful replica of the Toyopet Crown Deluxe which took part in the 1957 Round Australia Trial. It was Toyota's first rally car and competing on that event meant Toyota became the first Japanese car manufacturer to compete in international motorsport.
What were the circumstances surrounding the development of Toyota's first rally car, and how did it fare?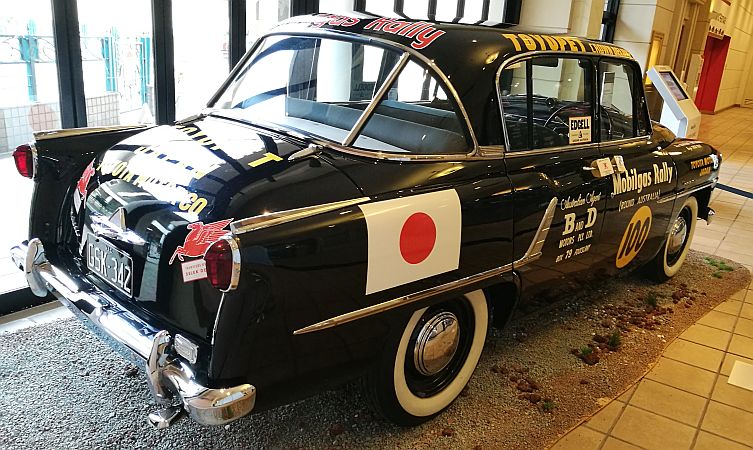 Origins of Toyota's first rally car
August 1957 was a landmark month for Toyota and its recently introduced Crown model. It marked the manufacturer's first acquaintance with the mainland United States. But on the other side of the Pacific, entry of a Crown in the Round Australia Trial saw Toyota become the first Japanese car manufacturer to compete in an international motorsport event.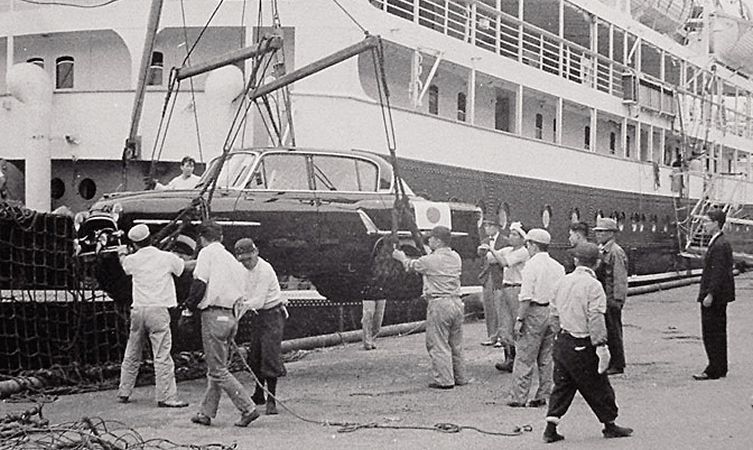 More than five years earlier, Kiichiro Toyoda (founder of Toyota Motor Corporation and president from 1941-1950) foresaw the importance of motorsport in promoting public motorisation.
"Japan's auto industry must succeed in building passenger vehicles," he resolved. "To this end, manufacturers must participate in auto-racing to test their vehicles' durability and performance and display their utmost performance.
"With competition comes progress, as well as excitement among motoring fans. The aim of racing is not just to satisfy our curiosity, but rather to enable the development of the Japanese passenger vehicle industry."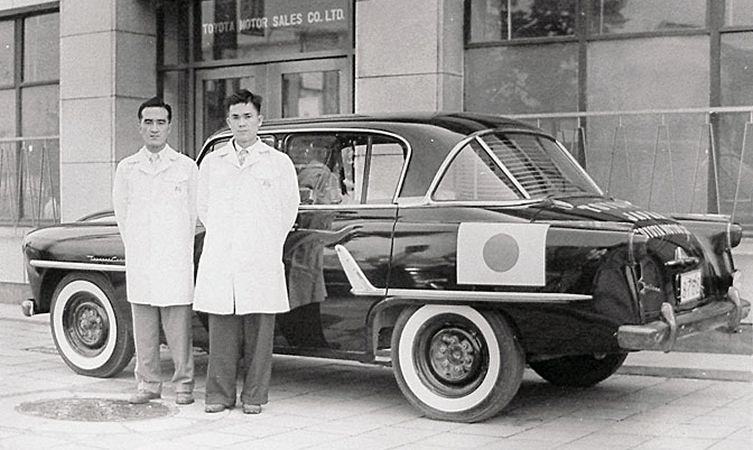 Unfortunately, Kiichiro died before seeing his prediction become reality under the direction of his cousin and successor, Eiji Toyoda. Eiji was instrumental in returning the company to profitability through expansion, but he also understood how motorsport drove technical development and could be used as an effective promotional tool.
The 1957 Round Australia Trial
When the Japanese consulate in Australia made a request through the foreign ministry for Japan's car-makers to compete in the country's most famous rally, Toyoda-san responded.
He was similarly encouraged by Shotaro Kamiya, president of the sales division, who observed that "there will be no progress if you fear failure."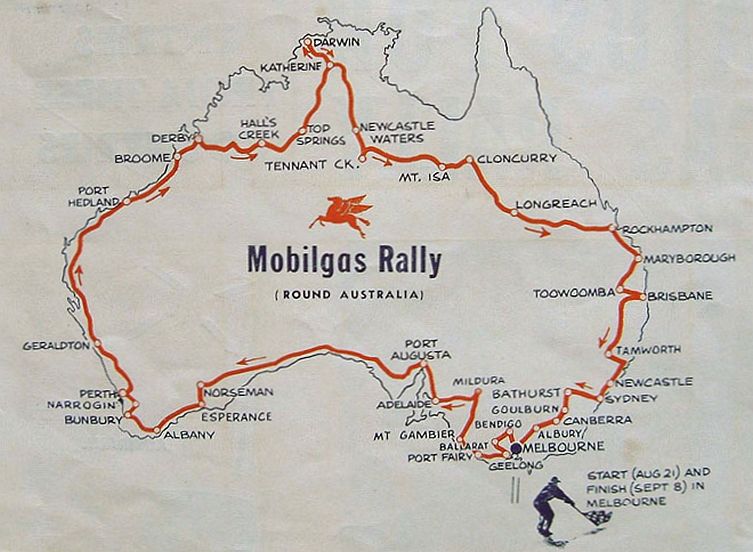 Strictly speaking, Toyota had no choice when it came to vehicle selection for this rally. However, research showed that the Round Australia Trial was appropriate for Crown as the model was already tailored to cope with Japan's mostly unmade road network. It was a brutal, 19-day and 10,000-mile circuit of the continent, with only five per cent of the entire course conducted on smooth asphalt. Little wonder the event was recognised as the world's toughest rally.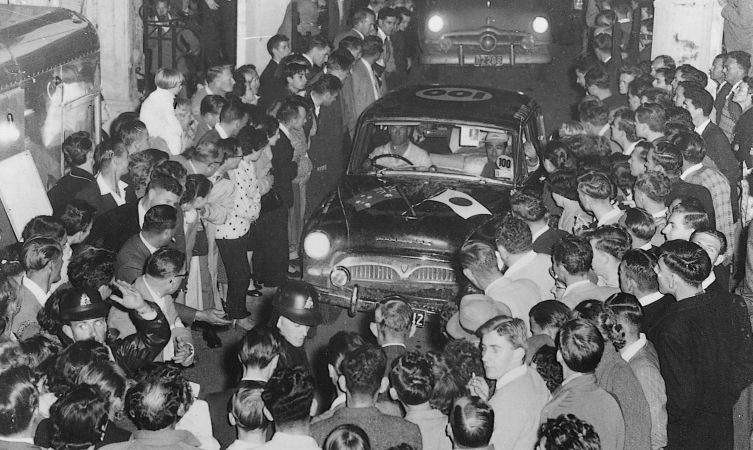 To prepare for this adventure, a regular production Crown had to be lightly modified and equipped to carry all necessary spares, water and fuel.
To accomplish this, Toyota established a motorsport division within Toyota Technocraft, its recently established bodywork department. Initially running under the appropriate title of Toyota Sports Corner (or Tosco), in time this small concern grew to become Toyota Racing Development.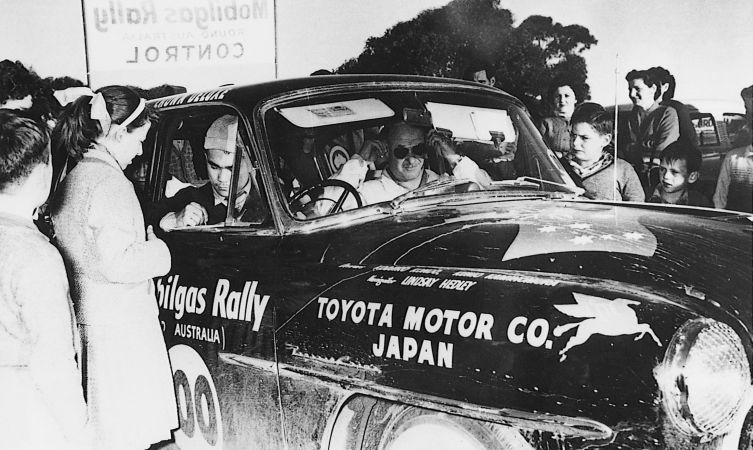 The team taking part in the rally consisted of three individuals: factory mechanics Kunio Kaminomura and Koujiro Kondo, and Australian navigator Lindsay Hedley. Neither of the Japanese drivers had competition experience, and the trio was sent off with no support crew or back-up vehicles. Any issues had to be resolved directly. While that was no doubt a daunting prospect, the accompanying photos clearly show the team enjoying their time behind the wheel of the Crown.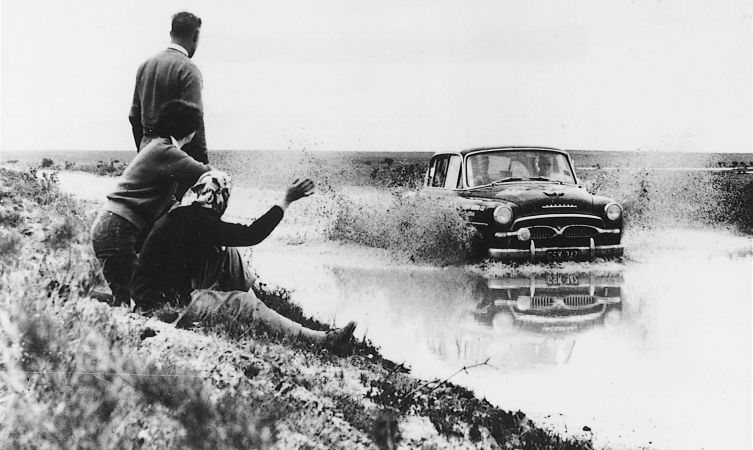 Only 52 of the 86 cars that entered the 1957 Round Australia Trial managed to complete this epic race. The lone Toyopet Crown was among the success stories, delivering a remarkable feat of endurance devoid of major mechanical problems. The only issue arose from slight damage to an engine intake valve, but it was not serious enough to stop the sturdy saloon. It crossed the finish line in 47th position overall and third place among the foreign entries.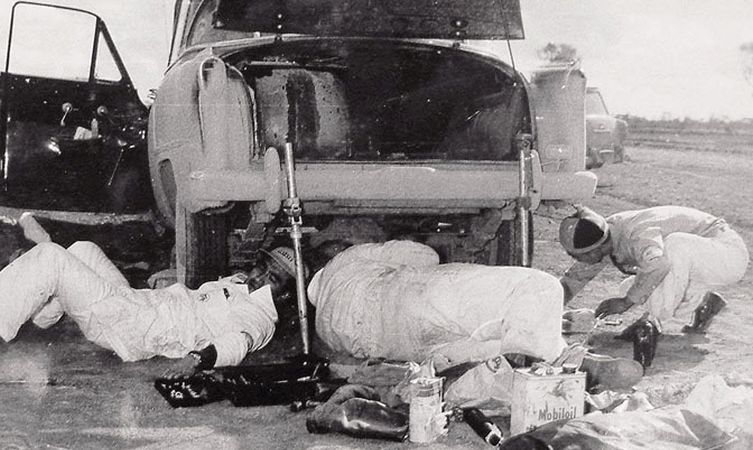 International motorsport: where next?
Toyota had sealed its place in history as the first Japanese car manufacturer to take part in international motorsport. In fact, the campaign was so well received in Japan that fellow manufacturers felt obliged to join in. The following year, Nissan entered the Round Australia Trial in a Datsun 1000, while Toyota upped its participation with a three-vehicle entry.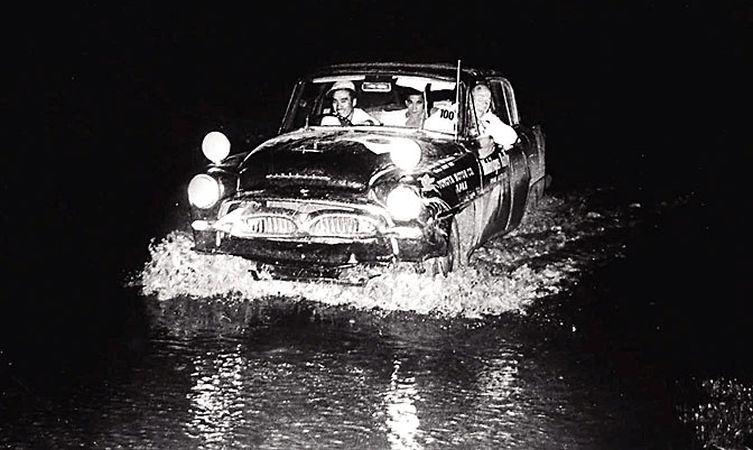 Back in Japan, however, Toyota was busy setting another precedent by winning Japan's first legitimate road race – the 1958 Yomiuri Round Japan Rally. A similarly prepared Toyopet Crown entered the event, but instead of filling the car with mechanics it was driven by the husband and wife team of Yukiyasu and Misako Togo. Interestingly, Togo-san would later become chairman of Toyota USA, the export market that was initially introduced to the brand by the 1958 Toyopet Crown.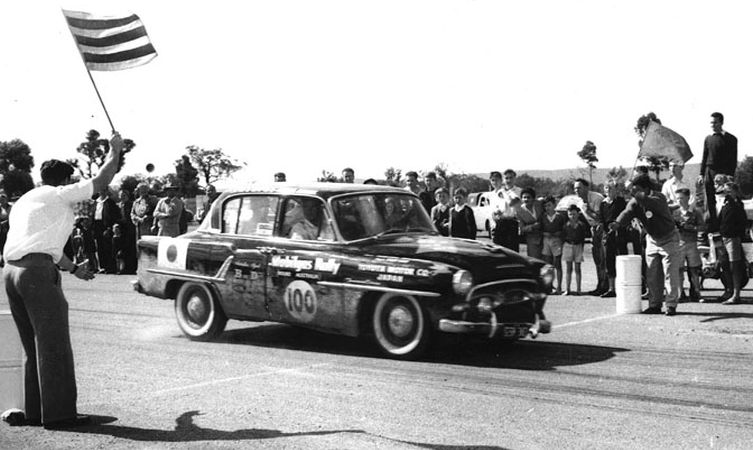 Specifications of the 1957 Toyopet Crown
| | |
| --- | --- |
| Overall length | 4,285mm |
| Overall width | 1,680mm |
| Overall height | 1,525mm |
| Wheelbase | 2,530mm |
| Vehicle weight | 1,240kg (standard), 1,700+kg in rally spec |
| Engine type | R-series water-cooled four-cylinder OHV |
| Displacement | 1,453cc |
| Maximum output | 48hp at 4,000rpm |