Toyota GAZOO Racing WRC star Jari-Matti Latvala and Welsh Government Cabinet Secretary for Economy & Infrastructure, Ken Skates, proudly pulled the covers off a Toyota GT86 sports car bearing the prize-winning livery designed by 12 year old Rheinallt Jones at Deeside Rally Village on 26 October, ahead of this weekend's all-action Dayinsure Wales Rally GB.
Rheinallt – a Year 8 student at Ysgol Gyfun Llangefni on Anglesey – was the creative force behind the winning effort, with his striking patriotic dragon design proving to be the most popular among the hundreds of entries received in the Wales-wide competition.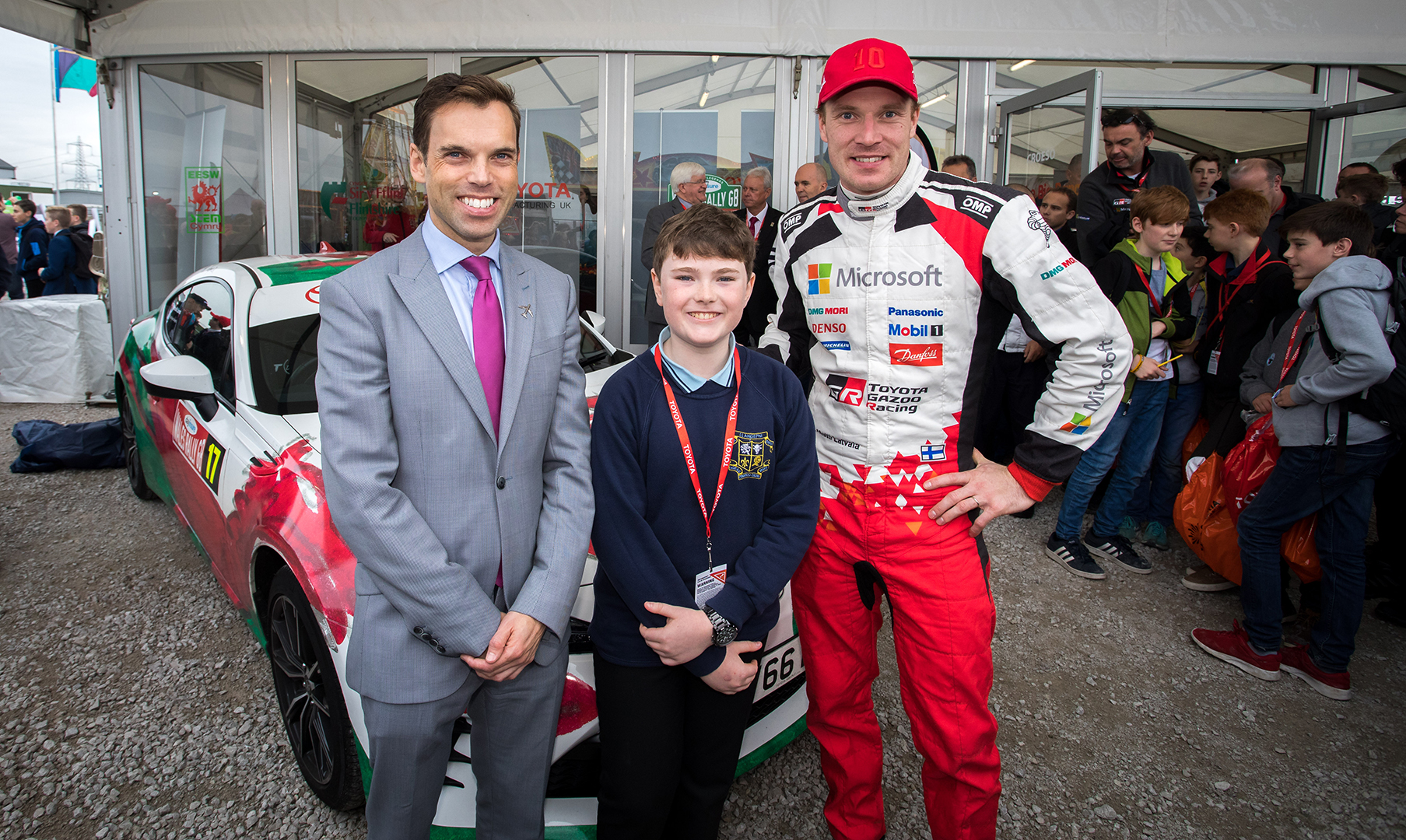 The car arrived at Deeside after a short stop-off at Ysgol Gyfun Llangefni on Tuesday, where it drew many an admiring glance from fellow pupils and from Headmaster Clive Thomas, who joined Rheinallt for the public unveiling at Deeside today in front of the world's leading motor sport media.
"I'm very proud that my design won the competition," enthused Rheinallt, who was additionally presented with a 1:18 scale model of his liveried car and an artist's impression of the GT86 signed by Toyota GAZOO Racing WRC drivers Latvala, Juho Hänninen and Esapekka Lappi as well as Team Principal, four-time WRC Champion and Tommi Mäkinen.
"I tried to think of what would look cool and came up with the red dragon on the Welsh flag and then changed the shape to fit the car. I went through multiple designs and it took about a week to settle on the final one. I'm a big rallying and motor sport fan in general, so I'm really excited to be here with my friends and family and am looking forward to taking them along to see some of the action.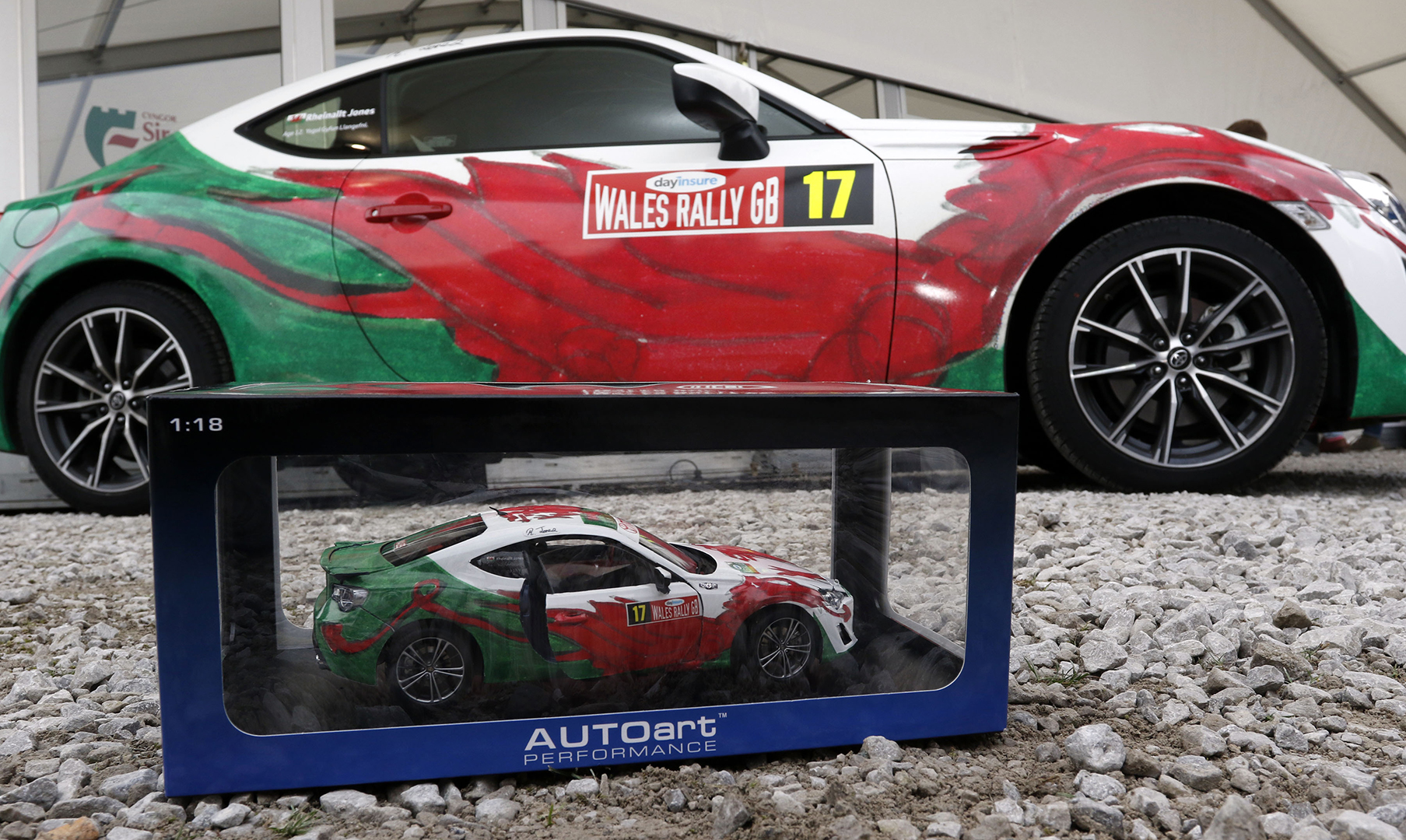 The car, provided by Toyota GB, will remain on show in the Rally Village throughout the weekend.
"I'm delighted to be here today at the Big Bang in Deeside," said Welsh Government Economy Secretary Ken Skates. "Wales is home to around 150 component and systems manufacturing companies, which employ some 18,500 people within automotive manufacturing with an annual turnover of £3 billion. This is an excellent opportunity to get young people interested in the subjects they need to become a part of this dynamic sector in the future. It's also a wonderful experience for Rheinallt to see his winning design on this new Toyota car!"
The competition was a joint initiative between Toyota GB, the rally organisers, and the Engineering Education Scheme Wales (EESW) on behalf of the Welsh Government, and was open to all primary schools, secondary schools and colleges in the region.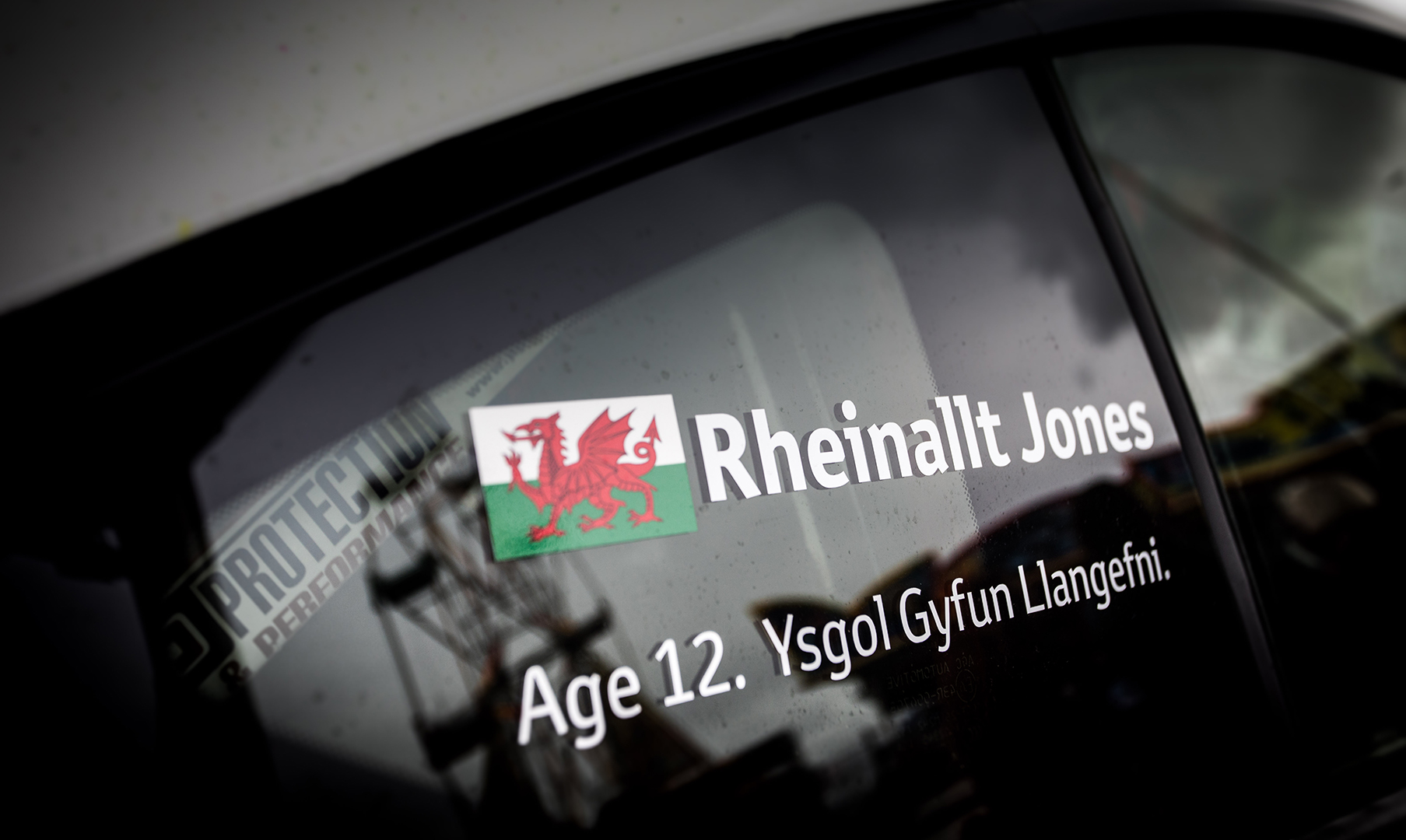 The partnership with Toyota is both apt and timely, as the Rally Village is located next to Toyota's Engine Manufacturing Plant in Deeside and the company returned to the FIA World Rally Championship at the start of this year, with Latvala winning twice to-date and targeting his third victory in Wales this weekend – and first since 2012.
"Congratulations to Rheinallt!" said Latvala. "The car looks fantastic, and his design really embraces the spirit of the rally and the essence of Wales. It's great to see young fans showing such enthusiasm for our sport, and I know the judges certainly had a tough job in narrowing down the entries so Rheinaullt's design is an extremely worthy winner."