Toyota GB is proud to give staff the time and space to volunteer for events and occasions in support of suitable charities or organisations. This ongoing initiative has provided two recent opportunities to put something back into the local community.
In March, a trio of volunteers braved the cold to carry out some garden maintenance at Heatham House Youth Centre in Twickenham.
The work was in support of Achieving for Children, a not-for-profit social enterprise company that provides social care and education services across the boroughs to vulnerable children in Richmond and Kingston.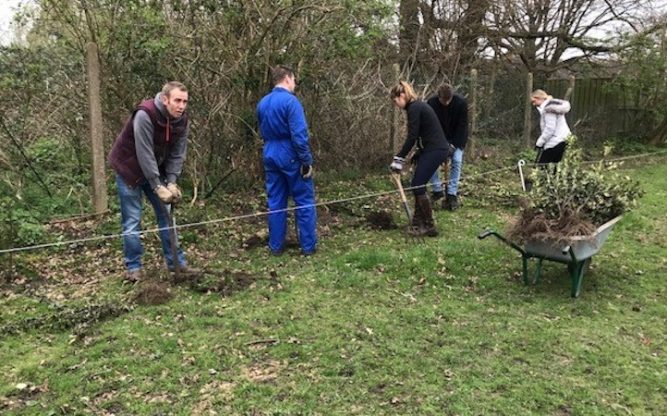 They provide innovative services that are key in allowing children and young people who have had a difficult start in life to achieve their aspirations. Our team of volunteers worked hard throughout the day to clear weeds from the half-acre surrounding the youth centre.
Read more: Toyota staff 'Pine and Dine' with Surrey Wildlife Trust
Also in March, a combined team of seven from Toyota GB and Toyota Financial Services visited Epsom Riding for the Disabled Association. They planted hawthorn and holly to bolster the boundary of Epsom RDA's premises, adding fertiliser and watering to get the hedges off to a good start.
Read more: Toyota staff go Christmas coppicing
This was particularly important work because Epsom RDA recently suffered a break-in during which a large part of the hedge was destroyed. The plants installed by our volunteers are safe for horses but a great deterrent to would-be intruders due to their spiky, prickly exterior.
Epsom RDA is celebrating its 50th anniversary this year and our volunteers got to see its work first-hand, as three groups of children from local schools for disabled and a care home were enjoying sessions with the horses.