It's safe to say that 2018 has been an exceptionally busy and successful year for us in motorsport. To illustrate this, and help visualise the worldwide scope of the company's competitive activities, we've selected ten championships where we feel that Toyota's motorsport successes have been particularly outstanding.
Some results you will recognise but we hope that others may be new to you. And don't forget to watch the Thank You video from Toyota Gazoo Racing at the end…
World Endurance Championship
The transitional super-season is partway through but the first hero event – the internationally revered 24 Hours of Le Mans – is already Toyota's. The 86th edition took place in June and Toyota secured an emphatic one-two finish in its high-tech TS050 Hybrid endurance racer. The 2018 event was additionally historic for Kazuki Nakajima. He became the first Japanese driver to win the famous race in a Japanese car.
World Rally Championship
Of all the motorsport disciplines Toyota competes in, the WRC has arguably provided the most impressive acceleration of effort and success. Having exited the series in 1999 to focus on other motorsport programmes, it took Toyota just three-and-a-half years to progress from absentee to winner of the prestigious manufacturers' title. This year's achievement – secured on the last round in Australia, which Toyota also won – marked the fourth occasion that Toyota has won this title.
Watch our WRC highlights of the year in the above video.
British Touring Car Championship
Toyota Avensis driver Tom Ingram successfully defended two independents' titles in the 2018 BTCC on behalf of the Speedworks Motorsport team. More than that, Ingram's three victories, nine podium finishes, five fastest laps and 171 crowd-pleasing overtaking moves over the course of the ten events brought him tantalisingly close to the overall drivers' championship. It was an astonishing performance for a single-car operation.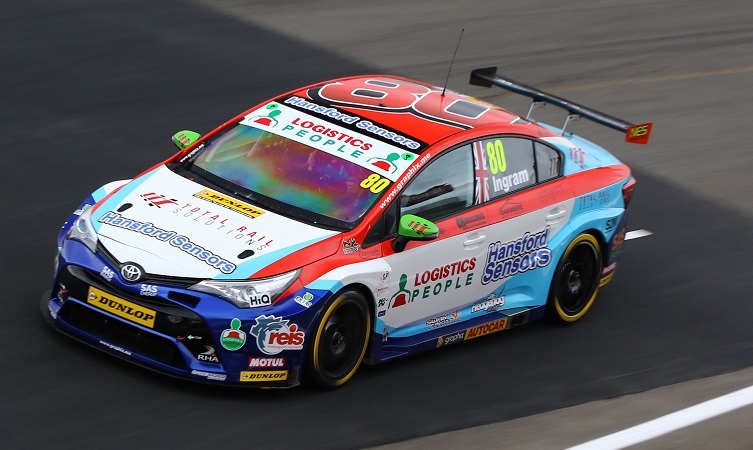 Learn more: Toyota Corolla set to return to the BTCC in 2019
NASCAR Truck Series
The Toyota Tundra is something of a legend within the NASCAR Truck Series – a legacy that Brett Moffitt (below) is continuing after clinching the championship this year. Since Toyota entered the series in 2004, Tundra drivers have earned 179 race victories and secured six championship wins.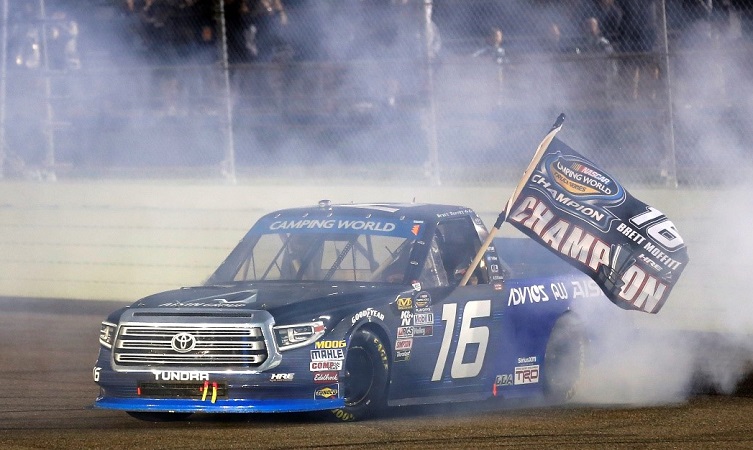 Though a silhouette racer, the body is specially designed by the CALTY design studio to maximise the visual link to the road-going Tundra pick-up. Underneath the shell is a bespoke, TRD-designed 5.7-litre V8 engine built in line with NASCAR rules using a single camshaft and pushrod valve actuation. The Tundra burns a 90:10 mixture of petrol and ethanol to produce approximately 600bhp – an output that is capped by the use of a tapered spacer on the inlet system.
Dakar Rally
The first major motorsport event of 2018 ended with Toyota claiming double podium success after careering through three South American countries in 14 stages and more than 3,500 miles of all-terrain driving. Strong individual performances were delivered by all three of the V8-powered Hilux models on the event, which culminated in Toyota's total dominance in the final four stages of this infamously gruelling rally.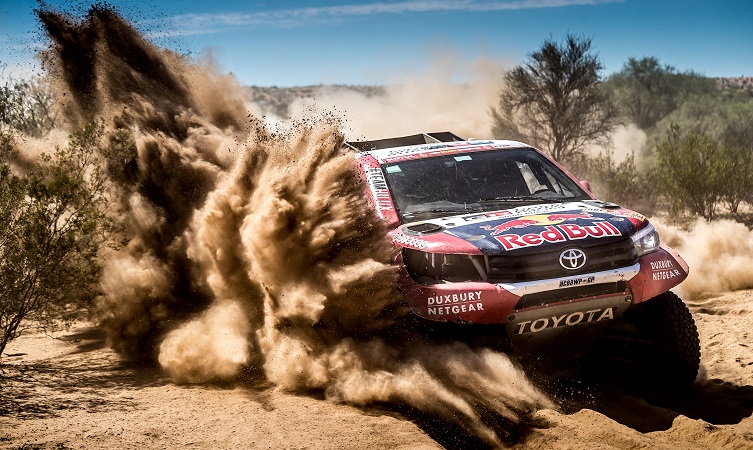 Meanwhile, Team Land Cruiser Toyota Auto Body proved unbeatable in the production class, securing the team's fifth category victory in a row. Watch Toyota Gazoo Racing's short review of the event in the following video.
NHRA Funny Car Championship
This year JR Todd's DHL-sponsored team secured the NHRA Funny Car series finale, delivering Toyota's third world championship in the series since 2008.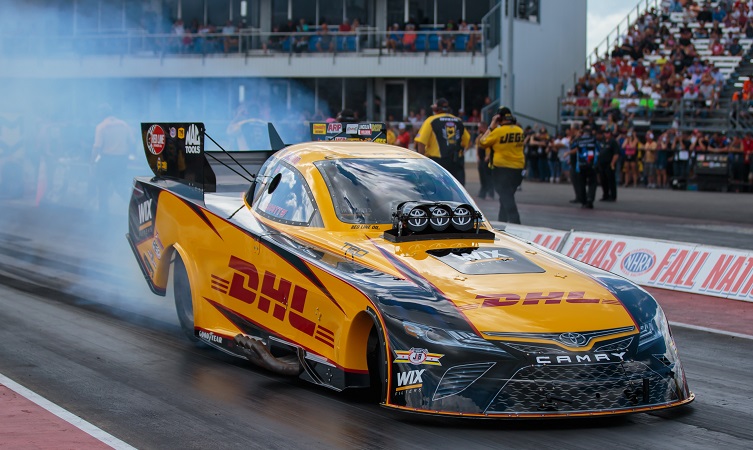 Although called 'Funny' because these dragsters looked funny, or different, to the cars on which they were based, there is nothing laughable about their performance. Beneath the CALTY-designed carbonfibre silhouette of Todd's Camry lies a V8 engine and hydraulically actuated transmission that despatched the quarter-mile strip in just 3.82 seconds. It is difficult to accurately gauge the power output of this highly tuned engine but it is said to be producing around 8,000bhp and has a voracious appetite for nitromethane fuel – something to the tune of 60 to 80 litres per 1,000ft run.
POWRi National Midgets League
National midgets are Aygo-sized, open-wheel buggies that usually weigh around 400kg and deliver a similar number of horses to the rear wheels. Racing around banked oval dirt tracks, the league is frequently viewed as a stepping stone to NASCAR.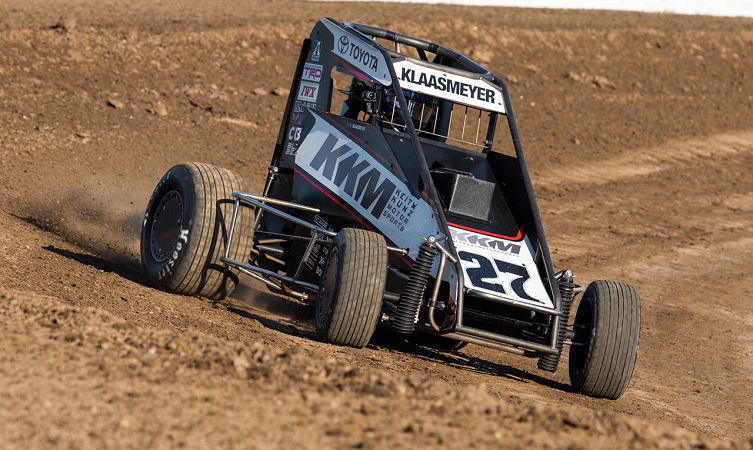 This year's United States championship was won by 23-year-old Tucker Klaasmeyer, who raced his Toyota-powered midget to 13 podium finishes, of which six were outright victories. The 2.7-litre, four-cylinder engine in Tucker's midget is a bespoke, TRD-designed, single cam pushrod powerplant breathing through a NASCAR head and running on methanol.
Japanese F3 Championship
This FIA-sanctioned championship is used by Toyota as a proving ground for promising young drivers looking to progress into Super Formula and other track-based series that Toyota is involved in. Factory support is supplied to Team TOM'S, which runs two open-wheel Dallara F317 cars equipped with Toyota TAZ31 race engines that produce around 240bhp through six-speed semi-automatic gearboxes.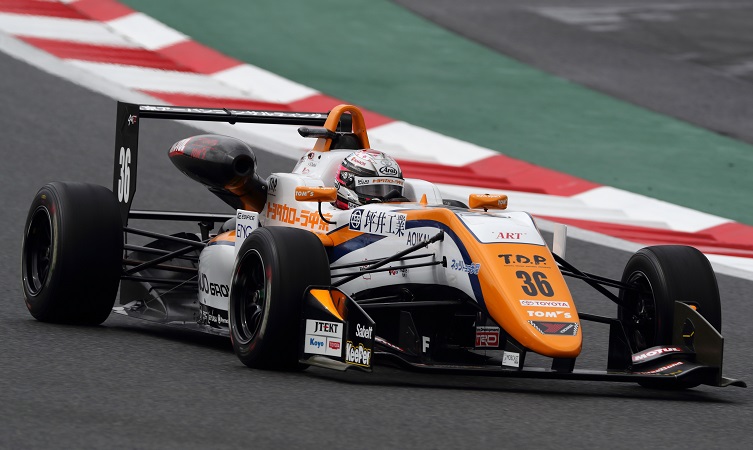 Incredibly, although there is a total of eleven teams in the championship, the two TOM'S drivers, Sho Tsuboi (above) and Ritomo Riyata, won every single race throughout the 2018 season. Tsuboi smashed the championship with 17 wins out of 19 races, of which the final 12 were consecutive wins.
German Rally Championship
Officially known as the Deutsche Rallye Meisterschaft, this tarmac rally series is one of the championships recommended by Toyota Motorsport GmbH for its specially homologated GT86 CS-R3 rally car. The aim is to accumulate points in such championships to climb the leader board in the overall Toyota Gazoo Racing Trophy.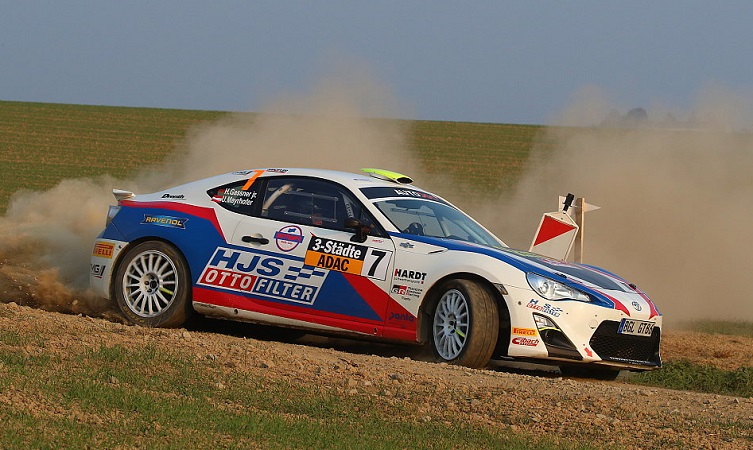 This year, owner/driver Hermann Gassner Jr powered his way to first place in the two-wheel drive category – his first overall win since 2009. The championship may not have started well for the German and co-driver Ursula Mayrhofer, but the team's competitive spirit shone through towards the end, with three consecutive wins and maximum points in the crucial power stages.
Japanese Sprint Series
The Japanese Sprint Series is an independently managed UK championship primarily designed for owners of Japanese cars. Unlike most motorsport series, you do not need special qualifications to compete, only a valid driver's licence and a car that is safe and meets noise emission requirements. If you think that means a championship filled with near-standard cars, think again. Many are highly tuned machines with professional levels of preparation.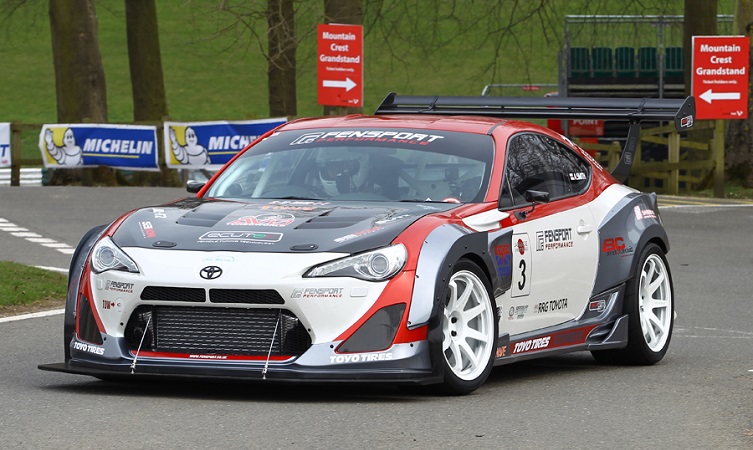 That is certainly true of the winner of the inaugural season – Adrian Smith of specialist Toyota tuner Fensport and his mighty 633bhp GT86R Turbo. Still rear-wheel drive, Adrian's GT86 uses a broad footprint and aerodynamics to beat the high-power, four-wheel drive competition. So successful was this combination that Adrian was the only participant to achieve a podium finish in all seven rounds, of which three occasions were as outright winner.
And by way of a thank you…
To conclude, Toyota Gazoo Racing has put together the following video montage of its activities over the course of a very busy and successful year.
https://www.youtube.com/watch?v=8dJBXNH5a3s