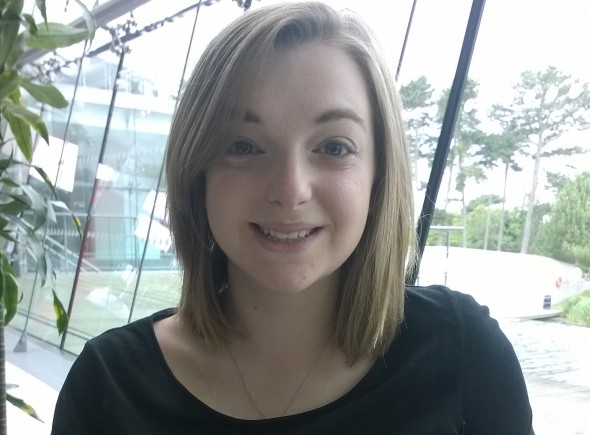 Full name: Victoria Von Hoven
Year of graduation: 2015
Business department worked in: Network development, Finance, Academy and Remarketing.
Length of placement: Two years
Toyota Blog: Hi Victoria, tell us a bit about your role within Toyota.
Victoria Von Hoven: I am in charge of both Toyota & Lexus' mystery shopper programmes, so I am often visiting the agency to discuss how the programme is going, or visiting one of the centres to give them feedback. Depending on where we are in the quarter and what the most urgent priorities are, my work varies. I'm out of the office at least one day a week, sometimes more.
I've also been working on the iPad project; we are putting our entire sales process into an iPad app, and I'm the assistant project manager. This is also part of creating a new customer journey.
TB: What projects have you worked on and particularly enjoyed?
VVH: The iPad project. It's new for everyone and I'm listened to a lot because I'm younger. It's been really good fun, especially helping with the design phase – I felt a bit like Picasso!
TB: What have you learnt during your time at Toyota?
VVH: So much! The biggest thing is how different a professional environment is to university; you need to behave, communicate and act differently. I've also had to deal with agencies and centres, which requires a different approach to colleagues in the business. I've learned how to negotiate.
TB: How do you think you have changed during your time at Toyota?
VVH: I am definitely not afraid of voicing my own opinion or asking for things.
TB: What has surprised you most about your placement?
VVH: I didn't think it would be as much fun as it is! I also wasn't expecting to be treated like a full employee.
TB: Would you do your placement again?
VVH: Yes.
TB: What would you say to someone who may be considering a placement with Toyota?

VVH: Don't be worried about the social life! Although you're not directly in London, there are plenty of bars and clubs nearby and Toyota's social club is great too!
Where next?
Apply for a student placement with Toyota
See also:
Applications open for Toyota Student Placement Scheme
What is it like to complete a student placement with Toyota?