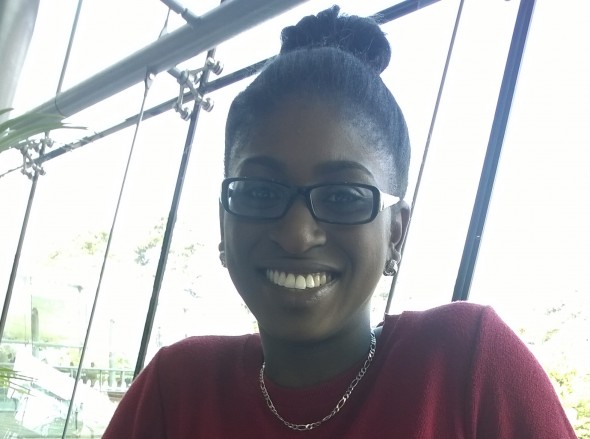 Full name: Laura-Ann Royal
Year of graduation: 2015
Business department worked in: Compliance and Legal
Length of placement: One year
Toyota Blog: Hi Laura-Ann, tell us a bit about your role within Toyota
Laura-Ann Royal: My role is supporting the Legal and Compliance team on day-to-day legal activities. I am responsible for reporting, confirming training completion among new and existing Toyota staff, as well as assisting with internal and external audits.
TB: What projects have you worked on and particularly enjoyed?
LAR: A presentation on homologation for Quality Month in November! I knew nothing about it before I began but know all about it now. I was able to join the project right at the beginning, and worked on producing materials and giving feedback to the presenter before the day
TB: What have you learnt during your time at Toyota?
LAR: How to interact with people professionally, how to prioritise, time manage and get things done to a deadline.
I have more confidence to ask someone if I need help – I learned to create links throughout the business so that I could go directly to someone for assistance later and therefore find the solution to a problem faster.
TB: How do you think you have changed during your time at Toyota?
LAR: I'm more confident.
TB: What has surprised you most about your placement?
LAR: I thought that this role would be solely focused on legal work, but it has let me see how the legal work integrates with the wider business. I have been able to understand the implications of non-compliance for the business and also how to take a pragmatic, business focused approach rather than just the pure legal interpretation. It's made me much more commercially aware.
TB: Would you do your placement again?
LAR: Yes, definitely.
TB: What would you say to someone who may be considering a placement with Toyota?
LAR: Be prepared to interact with people across the business, not just in your own department. There are lots of opportunities to get involved outside your area, it's not restricted.
Where next?
Apply for a student placement with Toyota
See also:
Applications open for Toyota Student Placement Scheme
What is it like to complete a student placement with Toyota?